Greetings all!

It's been a while since we've posted an update here, but rest assured, development has been going strong and steady!

Please enjoy this cute gif of the new sleeping cinematic as an apology 😉
Since we've last shared an article here, we have:
Implemented a new updated tool system
Moved onto a new scene and map layout
SOUNDS
Re-built the quest and dialogue system (again 😎)
Controller Support
And loads more back-end updates.
Here's a short video showcasing a lot of the features mentioned above:
We're excited to announce that we'll be at Oz Comic-con at the Melbourne Convention and Exhibition Centre this weekend!


We'll be showing off a brand-new build, with exciting new artwork and mechanics. Along with that, we'll be showcasing our brand-new banner and brand artwork, which you can see a sneak peak in the thumbnail and image above!
Find us at booth E138 as part of AIE's space next to the gaming and family zones! (see below)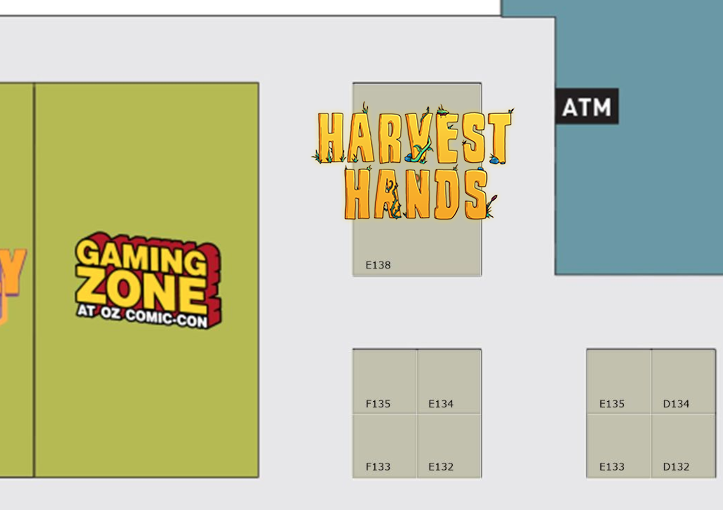 We look forward to seeing you all there!

Make sure to follow and support us on our socials for all the latest on development!