Level Designers located Anywhere.
Hey folks,
I'm Dayvi, I run a webcomic called 'Scandinavia and the World' Satwcomic.com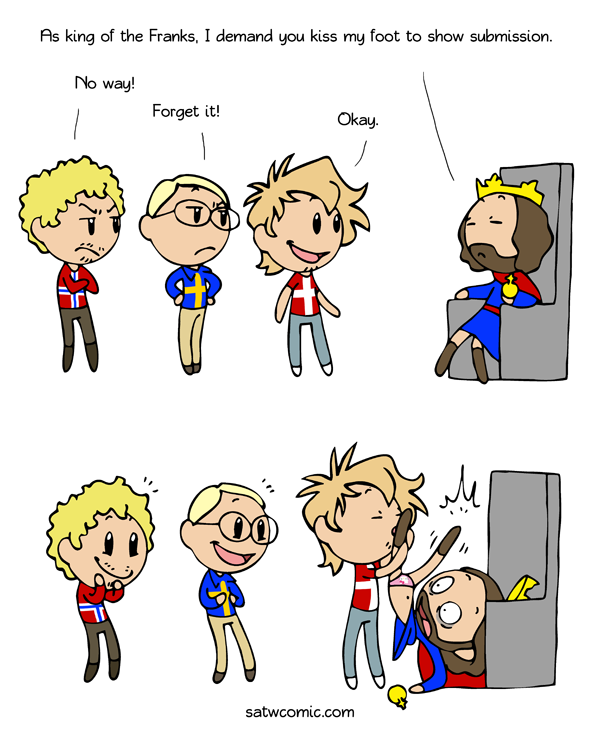 We're looking for a game designer to help us build a game based on the comic (not specifically that strip above :P). A 2D game that matches our existing art style.
You'd be designing gameplay, mechanics, playing prototypes, and suggesting changes to make them more fun.
We already have an artist/animator Youtube.com (Spine) and a programmer Play.google.com (libgdx), now we need you to design the gameplay!
We've recently had success with a Kickstarter Kickstarter.com already for animated versions of the comic, thanks to our large fan base.
This will be paid; either up-front or share of profits (or both), it's up to you.
To apply: send a link to your portfolio (or relevant info) and a self introduction to dayonic@gmail.com
To Apply
Email your portfolio and introduction to dayonic@gmail.com