Update v0.1.4
Gunkid 99 was release for First-Access on Itch.io for well over a month now. Between developing new content I have also been working on improving various parts of the game after receiving useful feedbacks.
Patch Notes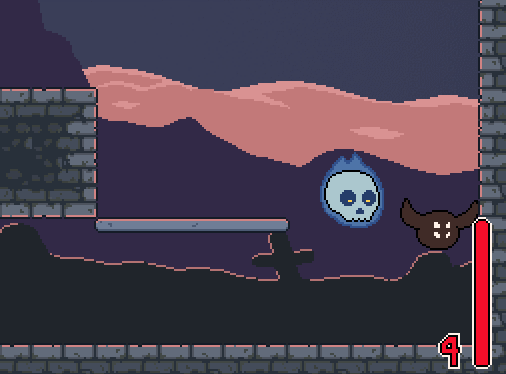 - Made some changes to the Crosshair so that you can tell at a glance when you're out of ammo. Also makes it less likely to lose sight of the crosshair amidst the chaos.
- Added sound effects to Spikes trap.
- Added sound effects when countdown timer goes below 3.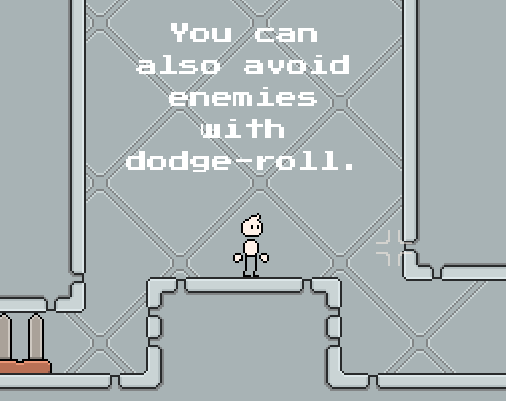 - Added a little segment to the tutorial stage. Hopefully this will make people more aware of the usefulness of dodge-roll.
- Performing a jump from a platform might have made you drop down from it instead because of pressing ever-so-slightly down on the analogue-stick. That is fixed now, only more obvious down-push will be registered by the left analogue stick.

- Aim-assist is now more precise and snaps easily from one target to another.


- Engaging in Free-aim gives you a slower but finer control over the Crosshair.

- Aim-assist can now also be turned off if you so chooses!

- Fixed an issue where keyboard is locked whenever a controller/gamepad is detected as being connected, even if you are not actually using said controller. Now the controls will automatically switch to either controller or mouse+keyboard depending on which you last use.
---
I have been hard at work on making new content. Here's a sneak peek at World 4: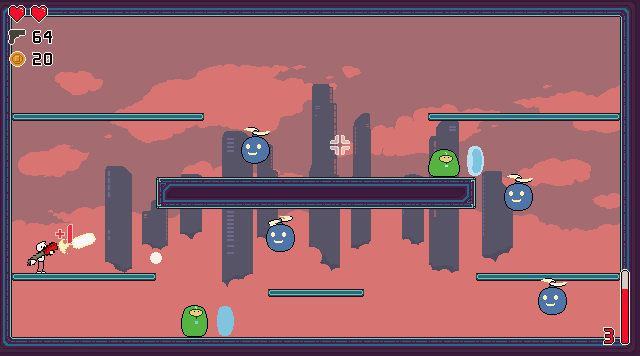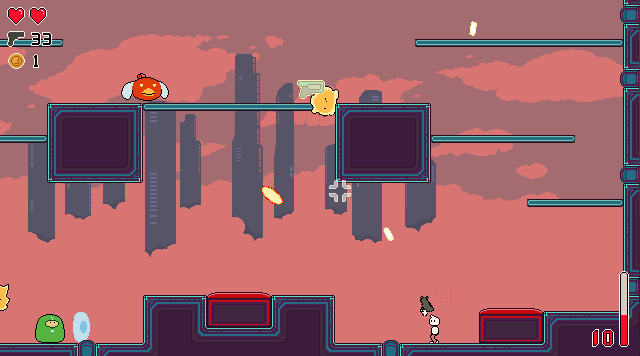 World 4 is not quite done yet as there are still lot of things left to do (new weapons and items unlock etc). Hopefully I'd be able to get this big content update out in the middle of December so stay tuned!
Try out the demo!
P.S. consider joining Gunkid 99's Discord server if you want to follow along with the development process :)