Hello everyone!
I am currently on solo development of my very first game - 99999 - using Gamemaker engine.
To put simply, 99999 is a fast-paced, high-score arena-shooter/platformer inspired by Super Crate Box.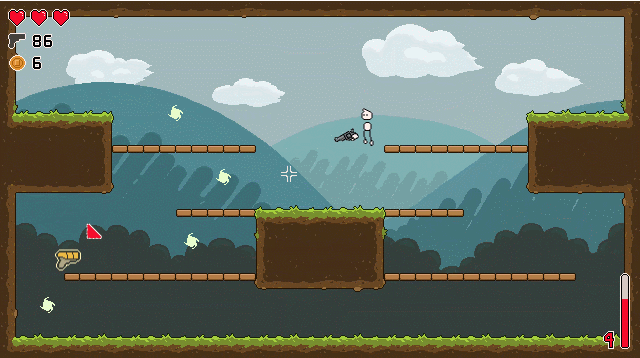 Most stages are small and compact in order to keep the action flowing. Weapons will spawn randomly on the map and must be collected in order to earn points (thus changing the weapon, like in Super crate Box). Unlike SCB, I've decided to add a countdown timer too to crank up the urgency of collecting your newly spawned weapon drop.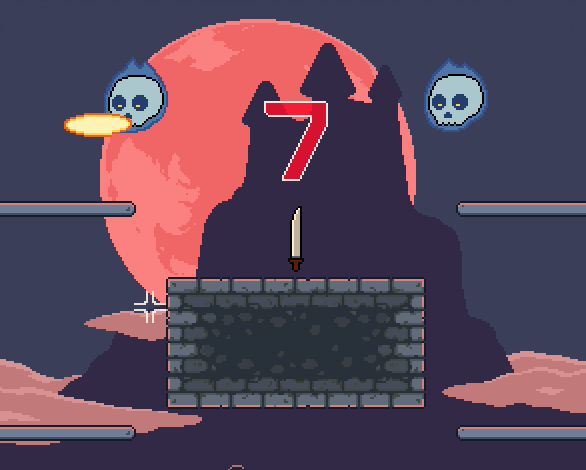 You can aim and shoot anywhere in 360 degrees. The Player avatar is highly maneuverable too, with double jump, wall-jump, "clinging" onto walls and even a dodge-roll (can dodge-roll in mid-air). The aim is to let movement be as easy as possible so that players can focus on shooting AND avoid being hit by enemies.
As you progress through the game you'd unlock more theme-Worlds, more stages, and of course, more weapons.


You can also equip special abilities and choose your weapon loadouts to utilise different strategies and customise your play-style.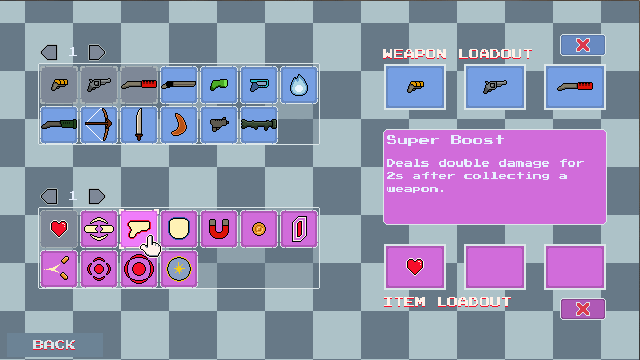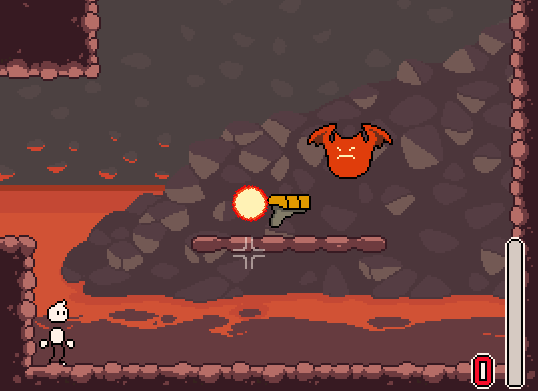 In the above gif the ability, "Explosion Collection" is equipped. The Ability creates a mini-explosion that kills enemies upon contact whenever the player collects a weapon.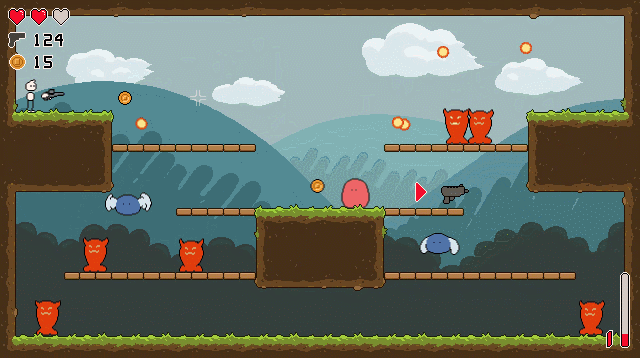 Here is another ability. "Final Stand", probably one of the strongest ability thus far. It activates when the Player has only a single heart(health) remaining, killing all enemies currently on-screen.
A demo is available! Try it out
You can also download it from Itch.io
Find/contact me at -
Twitter: @yongjustyong
Tumblr: yongjustyong.tumblr.com/​​
Mailing list: goo.gl/xEKZeE
Itch.io : 99999
Email: yongjustyong@gmail.com
Please feel free to commend and share your ideas!
Thank you!!