So this month has been terribly unproductive for gundam but a lot of what I have been doing has been visual. Well except for this weekend, this weekend I have been seriously coding away on new features.
So first things first, SMOTH.NET IS BACK UP! The forums were down or outright unstable for the past year. I have restored the forums to working order and better. I have NOT finished the gundam homepage because I was trying to get 1.27 out.
Secondly, I passed my first MCP exam. 3 more and I get a cool new professional title! WOO WOO!
Ok lets get to the good stuff.
Added new airport models!
been tweaking many of the unit textures, here is 1 example, the new rmv has already had it's texture finetuned!
Survival mode enhancements!



new ui stuff!
- yes that is right, there is a timer now to tell you how long until the end game command ship!
- the new scoring system works as follows:
you get a kill, that gives you 10pts + basic cost * 2 + refined cost *2 + exotic cost *50
It does store kill count but I don't do anything with that yet. No worries Jools, you'll get your killboard!
* EDIT * WOOPS I forgot to mention I also enhanced the survival spawner. Now the spawns vary depending on difficulty level! so like at level very easy, you will not face any sniper MS :).
Continued work on the research system ui. I won't bore you with details but as you can see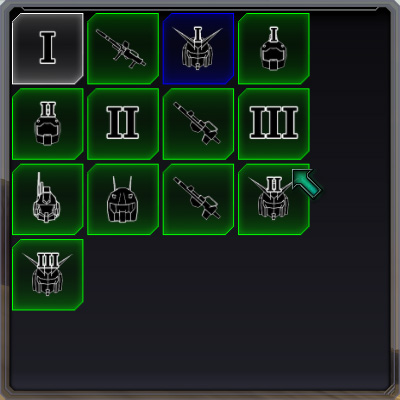 colored icons.
this is just showing that the code was doing something.
A white item has been researched.
green represents something that can be researched
red would represent something you cannot research(not shown)
blue is just a temporary thing showing the current item in research.
I do plan on a proper tree view but right now just having the buttons working and doing the behind the scenes stuff is enough for me.
Still working on the desert valley remake. if all goes well, this will be the new layout: