This is the first sketch I came up with. The hardest part about making this was the simple process of converting 16x16 pixel objects into 1000x1000 hd sketches.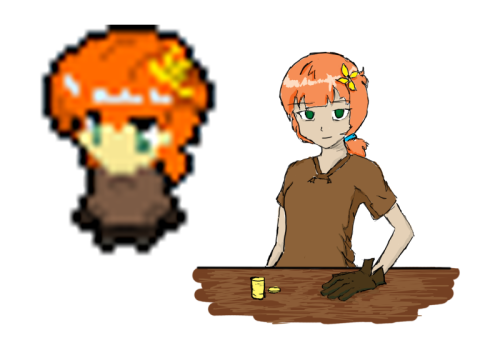 The next process was cleaning up the image. I needed to find a way to get nice strokes to tighten up the character. I decided to use Illustrator to get nice vector lines and it seemed to work perfectly.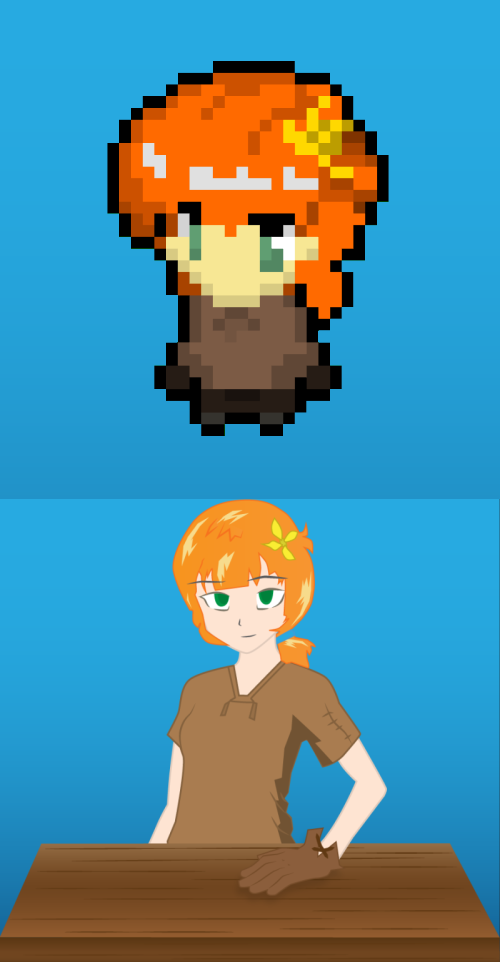 In the end, I find myself feeling confident that this can work in game. I almost feel goofy for even trying to make an anime-like character come to life. By all means, I probably won't share this with any friends because I feel it retains that weird aura these drawings can give off. That being said, If anyone would like to create something like this, please email me and I'll consider adding it to the game. I would love to see what people come up with for her character as the Shop Keeper.
This week, I will begin implementing actual levels for the game. I made a simple level editor that will help me quickly add terrain that looks less random than before:
Thanks for reading!