What I've added:
- Implemented food – right now you can find apples when cutting down trees and raw beef from cows which can be cooked. Food gives you various stats improvements like more defense, damage etc. and unlike in most games you don't have to remember to eat again after the stat boost is over. You can "equip" food which will be used automatically.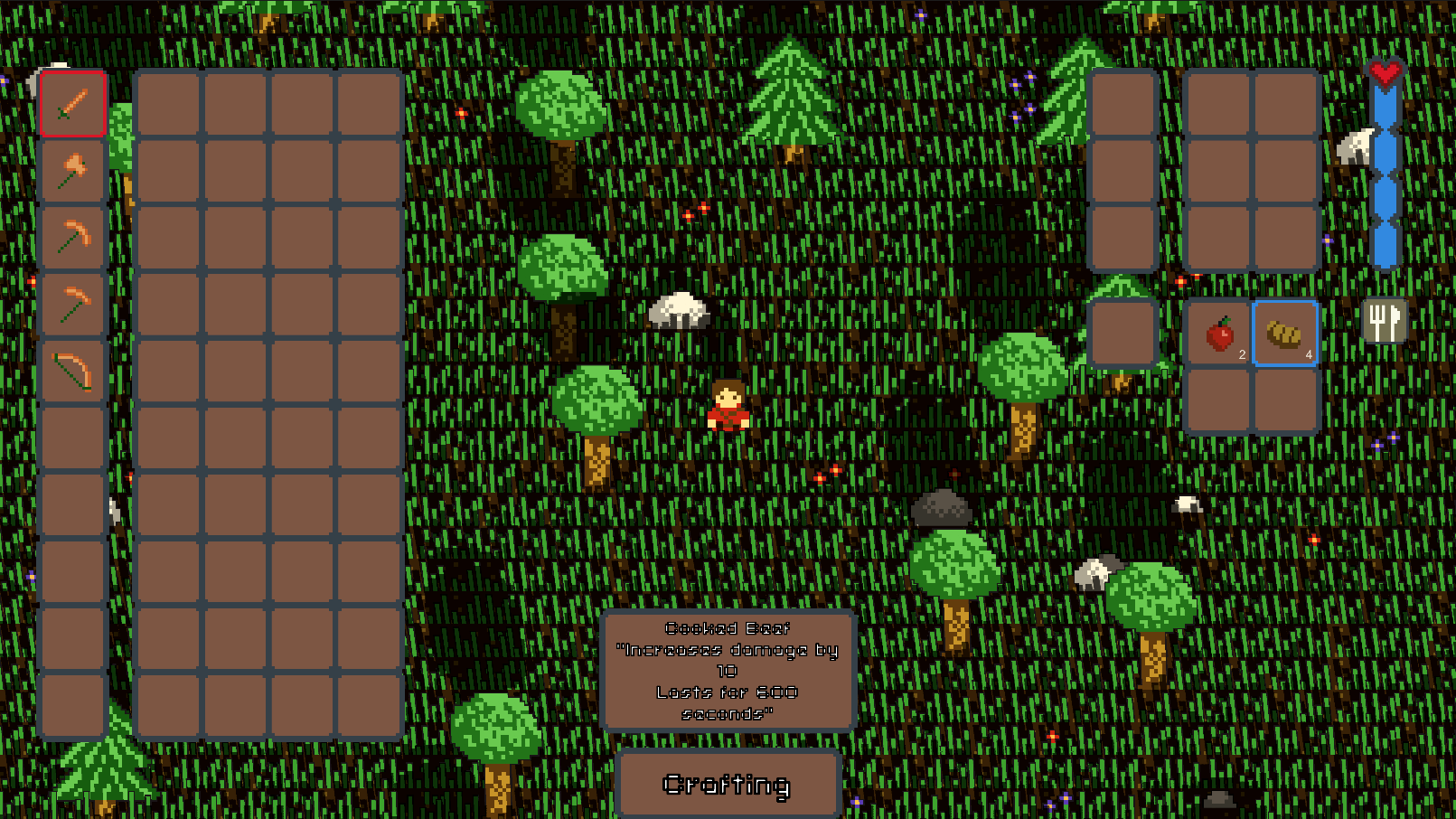 - Growth of plants – when the grass or flowers are cut they will regrow as long as they're close to another grass/flower tile. Trees will also take some time to grow from sapling to a full grown tree.
- Added Swimming/Drowning – now when entering deep water you'll have a few seconds until you start drowning.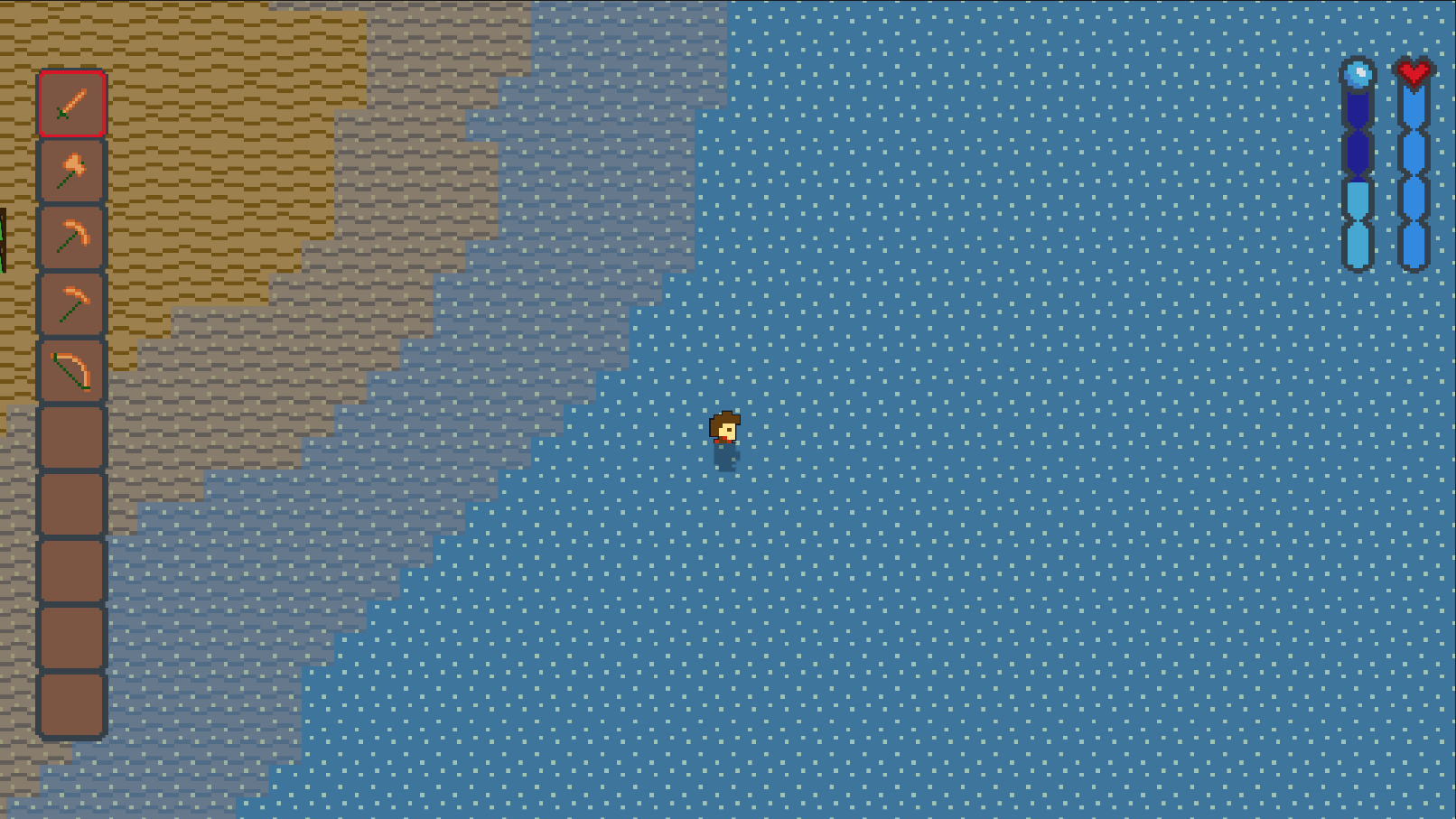 - Added a boss battle – I went with laser-shooting, flying skull. Initially I wanted to make a full skeleton with arms but drawing it and animating would be a nightmare :(