Last Thursday and Friday (24th and 25th May, respectively) brought us to Cracow. Krakow Technology Park invited us to participate in the Digital Dragons 2012 European Games Festival, a b2b game conference. Apart from game producers, the event hosted Cracow students interested in breaking into the industry. We were able to acquire a 50'' TV, so we connected our presentation and a recorded tech demo to it and we were broadcasting this over 50-minute material all the day.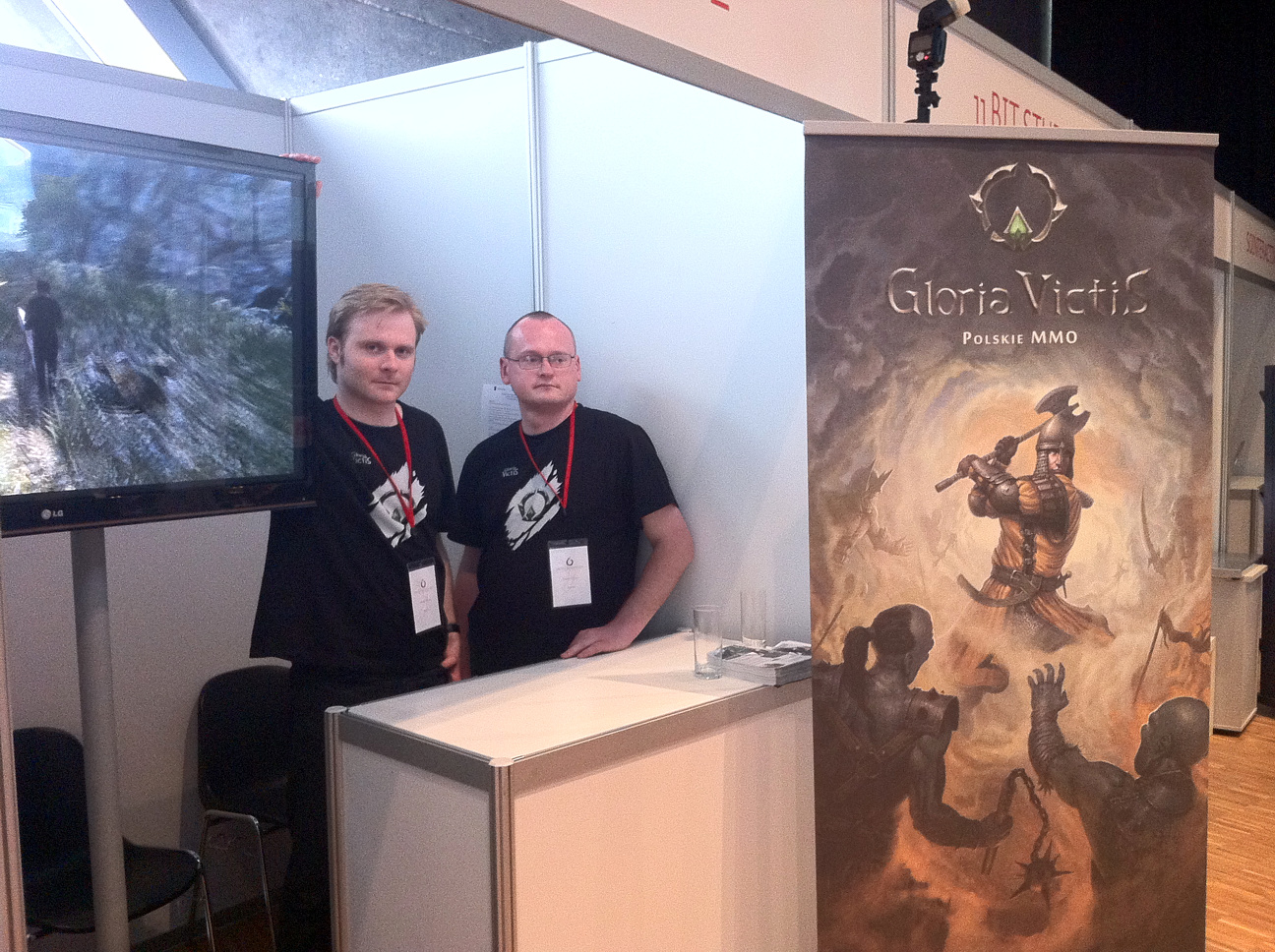 It wasn't much of surprise that a massive crowd poured through our booth. It consisted of potential new members for our team, but also old friends, who don't work with us anymore, but nevertheless they came to greet us. And last but certainly not least, other game producers came by. In a friendly atmosphere we were able share thoughts about our project and its future.
And what does it hold? Well, a first Gloria Victis demo will be released in the second half of 2012, and it will be available exclusively for our most active fans.
The next day was devoted to networking and discussion panels. One could bump (literally and figuratively) into the most prominent personas of Polish gamedev. And here is a picture showing one of discussion panels, the one about the Polish gamedev perspectives.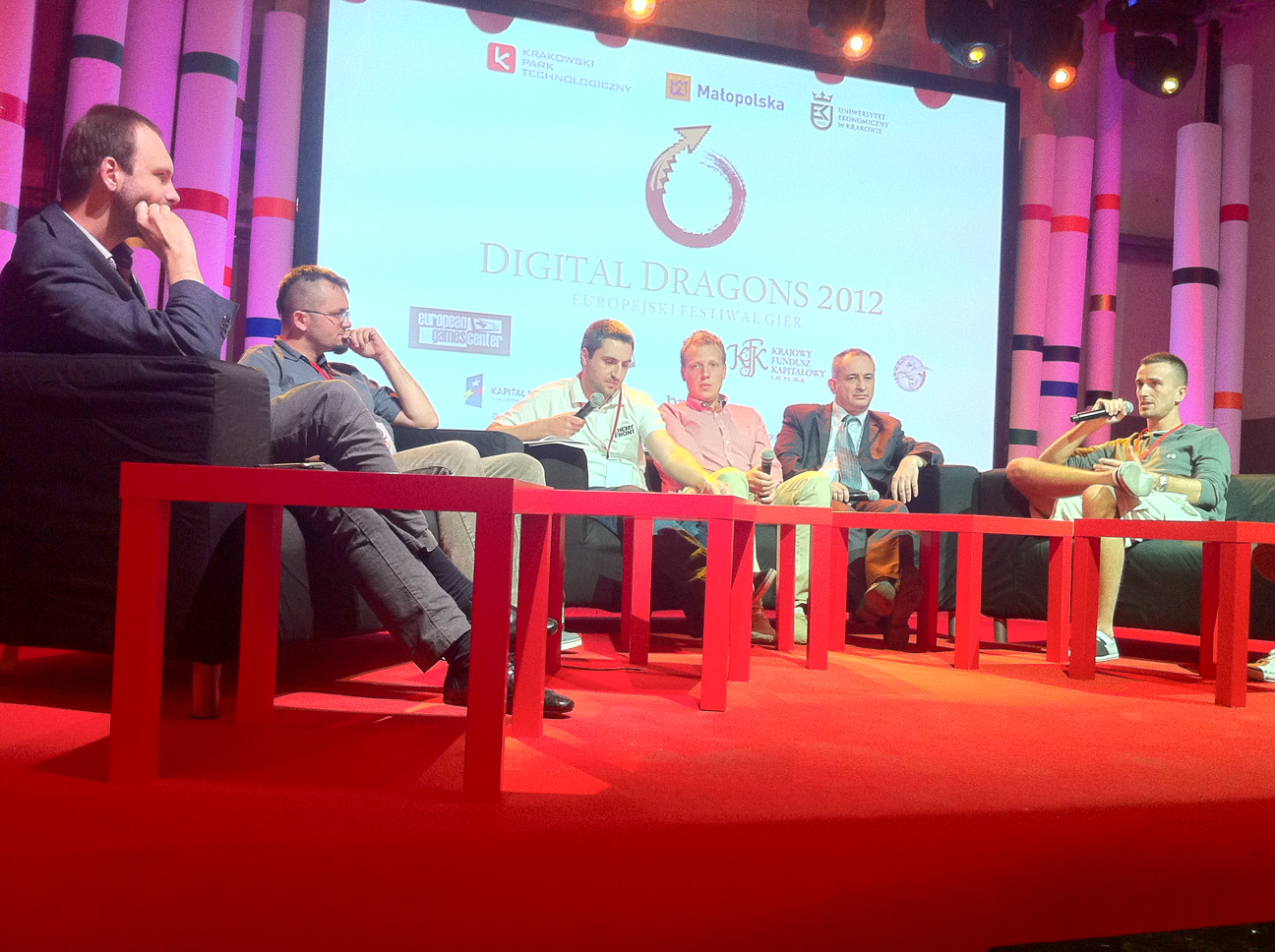 We are very happy and excited about this event. The most valuable assets acquired by us were new contacts and recognition from the Polish game industry.