From the 1st of December to the 21st we asked quite a bit of our community, we asked that you decide what indie games you thought were are the top dogs for 2012. We tallied up the votes for best upcoming indie games and arranged them into a top 5.
Ladies and Germs these are your top 5 upcoming Indies for 2012.
To qualify for the top 5, the game must place higher than it has in previous years and must have had a significant update in 2012. Otherwise an honorable mention is given, which these teams have received: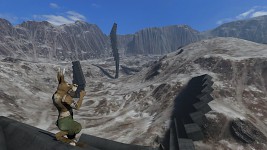 Having actually won last years event Overgrowth receives an automatic an honorable mention, because you cannot win twice!

5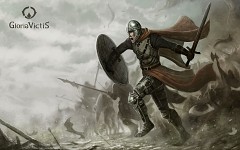 Gloria Victis
The world of Middle Ages, in which magic is not a common tool but rather serves as elite force – its concept is based on the real world rites and beliefs of those times. Dedicated no-target system featuring virtual replicas of weapons in close combat, projectile and mounted fighting.
4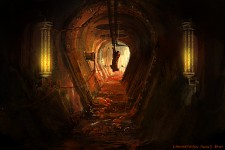 Amnesia: A Machine For Pigs
The year is 1899. Wealthy industrialist Oswald Mandus has returned home from a disastrous expedition to Mexico, which has ended in tragedy. Wracked by fever, haunted by dreams of a dark machine, he recovers consciousness in his own bed, with no idea of how much time has passed since his last memory. As he struggles to his feet, somewhere beneath him, an engine splutters, coughs, roars into life.
3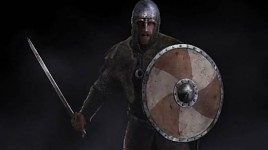 Mount & Blade II: Bannerlord
is a sandbox action-RPG strategy hybrid will take players on a journey into a fictional world of up-close and personal medieval combat on a huge scale, bigger, bloodier and more intense than ever before. Mount & Blade II: Bannerlord will build upon the popular Mount & Blade franchise bringing in many exciting and highly requested new features.
2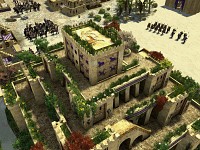 0 A.D.
is a free, open-source, cross-platform real-time strategy game of ancient warfare. It's a historically-based war/economy game that allows players to relive or rewrite the history of six ancient Western civilizations, from Iberia to Persia, each depicted at their peak of economic growth and military prowess. 0 A.D. will give players a rich and entertaining real-time gaming experience.
1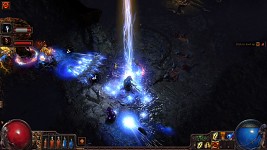 Path of Exile
Exiled. Abandoned to fate in some God-forsaken land. The path you walk is a razors edge, where death awaits your first misstep. Enemies claw at you, gnashing their teeth or calling forth dark, demonic magics; at least one thing is certain: you will not go quietly, you will not die alone. Path of Exile combines bone-shattering, monster-slaying action with in-depth character customization.