Geneshift Version 1.18 Goes Full GTA2!
To celebrate the 10 year anniversary since Geneshift first came online, this version is getting a big, immersive, GTA2 inspired makeover. We now have civilians, vehicle friendly maps, and even a 4-star wanted level. This version also introduces a new squad mode, player vs bots coop option, a new difficulty level, new BR mechanics, a more permissive free demo option, and more!
Civilians!
Geneshift now has civilians! They walk around the map on premade paths, cross the street at pedestrian crossings, chill out in the park or loiter near their favourite uhmmmm.. establishments.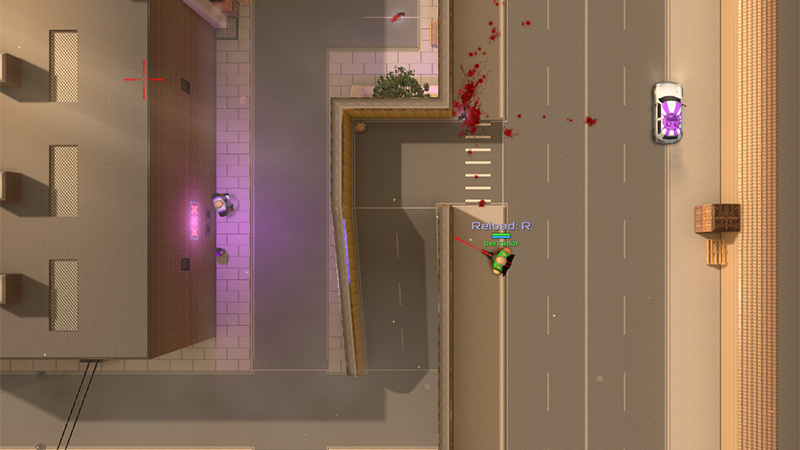 Some of them drive cars and blast groovy beats out of the radio. If you fire a gun next to them they'll scream and run away. They really bring the map to life and make the game far more immersive. But best of all, they introduce a fun new mini-game that can be played alongside the main game...
Civilian Aggression
Inspired by the wanted level system in GTA games, you now have a "civilian aggression rating". This ranges from 0 to 4 stars and increases the more civilians you kill. By default civilians will ignore you, which is important as I don't want them distracting from the main gameplay. However if you choose to go on a murderous killing spree, then your rating will start to increase.
As your rating increases, civilians will drop better and better loot, but they'll also become more aggressive towards you. At level 0 they ignore you. At level 1 they will attack with their fists. At level 2 they will fire back with pistols, while level 3 makes them use autos. Finally if you manage to reach level 4 (it's not easy to do) then they will go into an all out riot where every civilian in the map will swarm to your location to destroy you as soon as possible.
This acts as a sort of mini-game where you can try and see how long you can survive against the mob. But what's really cool is that this is an actually viable strategy in-game. If you reach this max wanted level you will earn some seriously good loot, like the new +20% DMG purple super weapons. Also, civilians award a bit of cash when you kill them, so they give you something to farm up while running around the maps.
Expanded Demo User Rights
Demo users (who use the demo linked on the right of the store page) now have far more options in-game. They can now actually unlock items! This is pretty huge, as they can now play Geneshift competitively 100% for free. Of course XP is still earned slower without the full game, but all items in the game can now be used given enough time. Furthermore, when you upgrade to the DLC you will now instantly double your XP, allowing you to get a bunch of cool new items.
Vehicle Friendly Maps
Finally for the first time in 10 years Geneshift has wide maps that are actually big enough to drive vehicles in. Before now the maps were either too small or too cramped, but as requested, I have taken the time to finally expand them. And it feels great! You can now hop into a car and just cruise all over the place. New roads have been bulldozed through buildings and annoying boxes have been removed to make for a super smooth driving experience.
Battle Royale Squads
Battle Royale now has a new default game mode - squads! Squads support up to 5 players, allowing for some sweet 5v5v5v5 games. Even better, these squads dynamically change size based on the number of players in the server, which lets players play co-op vs the bots.
I think this will do wonders for our community and give a much better first impression to new players. Instead of joining a FFA game and getting destroyed by a veteran, they will now be placed on the same team, working together and introducing some great team play. The menu also has a new "quick play" button which will automatically place you into the best online server too, factoring in ping, players and game type.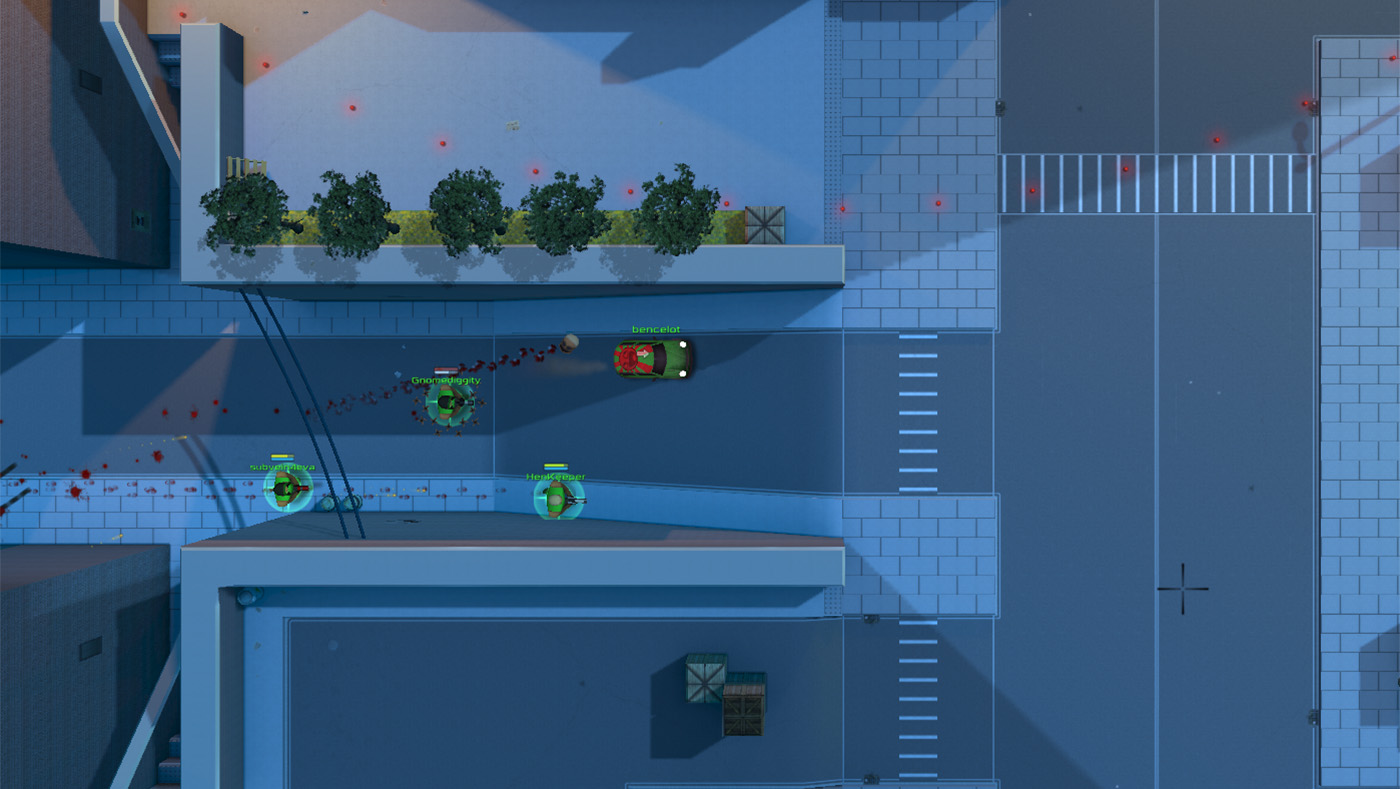 Refining Battle Royale Mechanics
Iteration iteration iteration. This version improves in the Battle Royale formula in a few key ways. First of all, the circle now shrinks in a more interesting way, alternating between open looting then sudden shrinking. Loot will also now drop into specific buy zone areas throughout the round as well, which encourages players to fight over key areas to gain a financial edge. The zombie's now have an updated ranged attack as well, making for interesting combat between zombies without overwhelming the remaining players.
Better Bot AI & Difficulty
There is a new, extremely tough, "Ultimate" difficulty setting for those wanting a challenge. This is especially fun to play with friends using the new Battle Royale squads mode. Bot difficulty itself has been tweaked, to make the bots generally more difficult, and especially smarter at winning rounds. You are no longer guaranteed to win every single round on Standard difficulty, and a lot of the previous exploits against bots no longer work. For example, bots are now smart enough to shift out of the way if you try run them over with a car.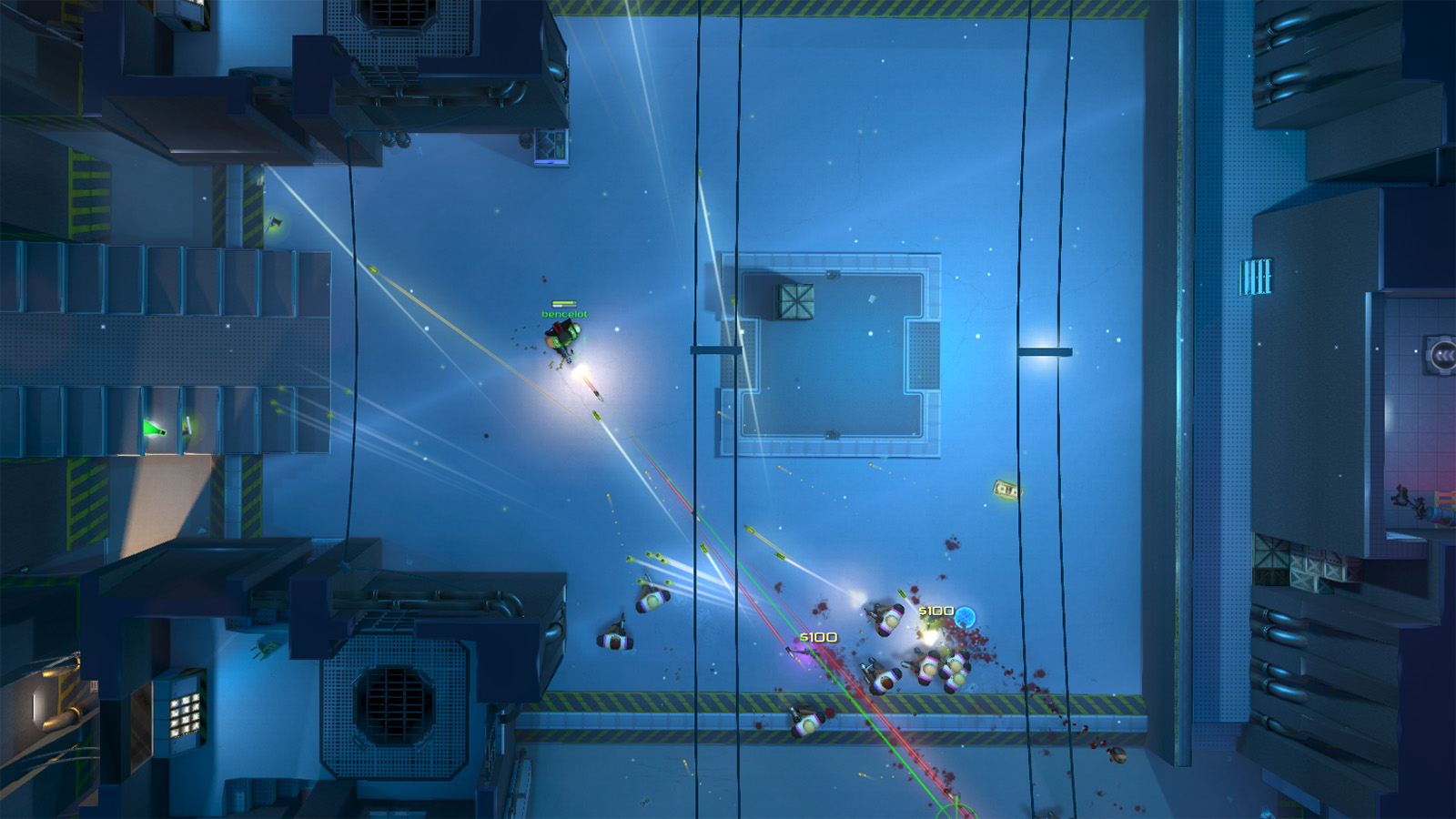 Balance Changes
As always there are a bunch of small balance and bug fixes. I can't write them all out but here are some highlights:
Super weapons have been nerfed in terms of DPS and ammo.
Tier1 guns now cost $2000 instead of $1000.
Tier2 guns now cost $3000 instead of $2000.
Superweapons now cost $3500 to refill instead of $2500.
You now take 15% damage when shot at and inside a vehicle.
A charged knife will now cause vehicles to instantly catch fire, forcing enemies to eject.
Capture the Flag, Deathmatch, Conquest and Checkpoint modes have been added to the new big official maps.
Cash randomly drops into buy zones in BR.
Made bots worse at knifing.
Reduced the range of zombie pests, while increasing it's rate of fire.
Players are now shown as green in BR, as are your squad mates.
Fixed a few broken challenges and Steam achievements.
You can no longer buy vehicles from base chemicals.
The BR circle deals more damage the longer you stand in it.
Goo Trap slow has been nerfed to 70% slow instead of 50%.
Players can now keep their gun when they win a BR, but without ammo.
Reduced the effects of sprint stun, allowing for faster movement speed during combat.
Killing a civilan car will increase your wanted level 4x faster.
Changed the behaviour of the circle to shrink down to the red zombie line, pause there briefly, and then shrink again.
Gave demo users the ability to unlock weapons and cybernetic skills.
Players will now double their total earned XP when they upgrade to the DLC.
Player names are now shown above characters at all times.
Made super bots more difficult in standard difficulty, ensuring a constant challenge.
35% Steam Discount
Wow what a coincidence! Geneshift is on sale at the exact same time this version has comes out. If you wanna grab the full game now is a great time to do so. Otherwise, enjoy playing the free demo linked on the right hand side of the Steam page. Have fun!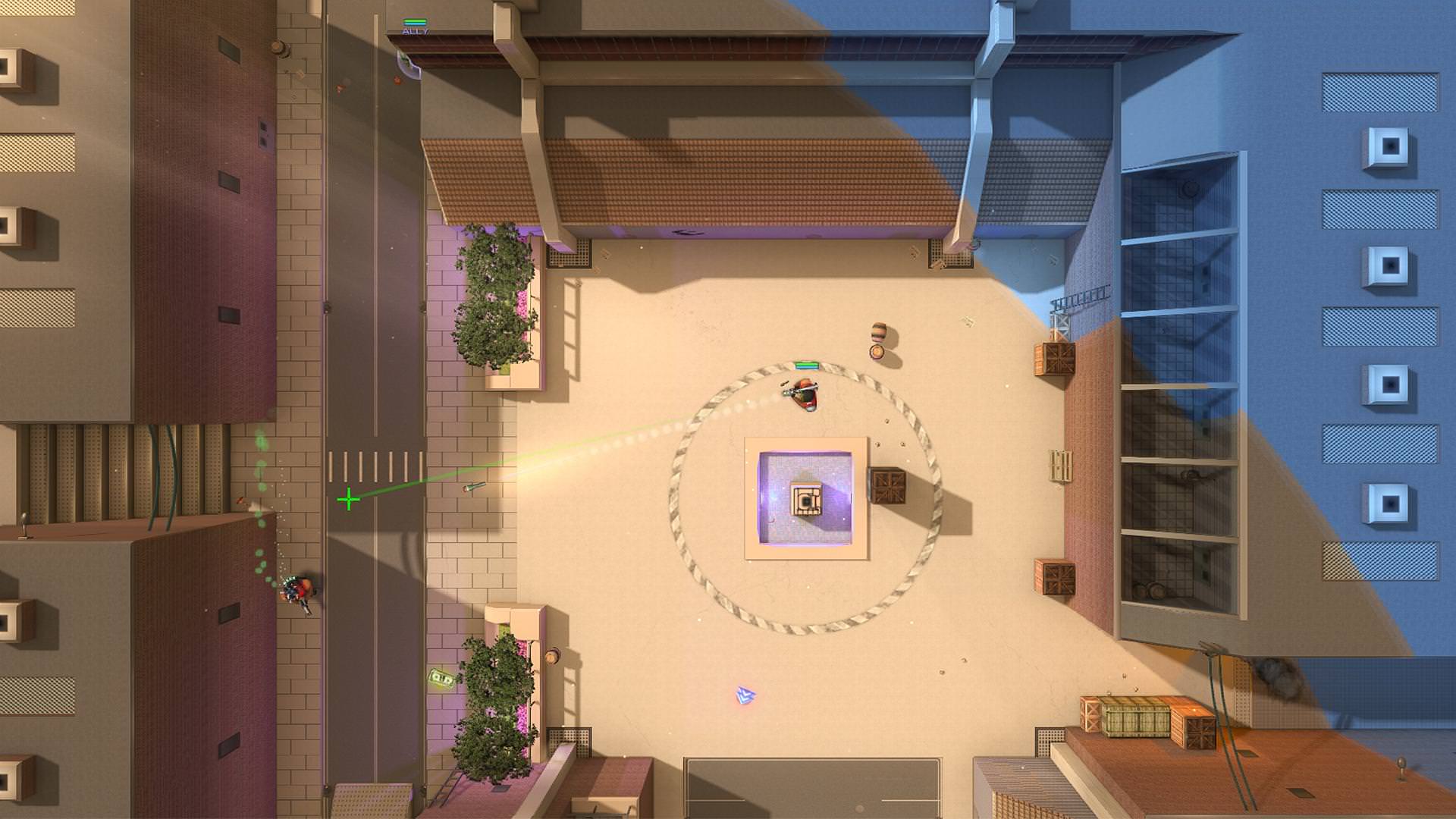 Handy Links