We have some new to share. Gears of Eden is officially on Steam! Can we shout that? WE'RE ON STEAM! In reality, this is a small step. It's a "Coming Soon" page, after all. But, it feels like a HUGE step for us. We have our new rover in game, our first trailer put together, and now we have our very own store page on Steam! It just feels and looks… really cool! What's even cooler? This isn't even the biggest news happening in our project right now!
Our main focus right now is on our upcoming Alpha 2 release. Wait. Let's take a small step back. If you're new to Gears, you might want know Alpha 1 has been out for a while now. If you want to get involved and help test our Alpha releases, you can find all the info you need on our Early Access Info page. Alpha testing gives you an opportunity to provide us with feedback on the game at these early stages, and find some of those nasty bugs that sneak past us.
Now, back to Alpha 2. Our goal is to finish up Alpha 2 by early 2nd quarter. As a reminder, we have three major implementations for our Alpha 2 requirements: the improved UI system, the advanced crafting system, and the new player character.
The UI system is in place. This was a big undertaking that held us up for a while, but we have it squared away now! The advanced crafting system is also in place, and you can now craft and equip about 30 different parts for your rover. And… the new rover is also in the game! That's three for three! Kind of. The rover is in the game, but it doesn't yet have any animations. However, these animations will be implemented during our next sprint!
The big news this week though, is that we are wrapping up coding on one of our Alpha 2 stretch goals: interactive objects with inventory systems! This one new system allows us to add three new features to the game. First, we'll be able to introduce scavenging as a mechanic. Right now, you can only acquire objects by mining or crafting. With this new system, we'll be able to hide parts and resources in some of those boxes and bodies strewn around the asteroid for you to find! Second, our SINTER Forge (what we call a crafting table) will get its own inventory system. This means you'll need to stock the Forge with materials instead of magically transmitting the materials you carry in your cargo. Finally, the same system can be used to create a storage chest for materials and parts at the base.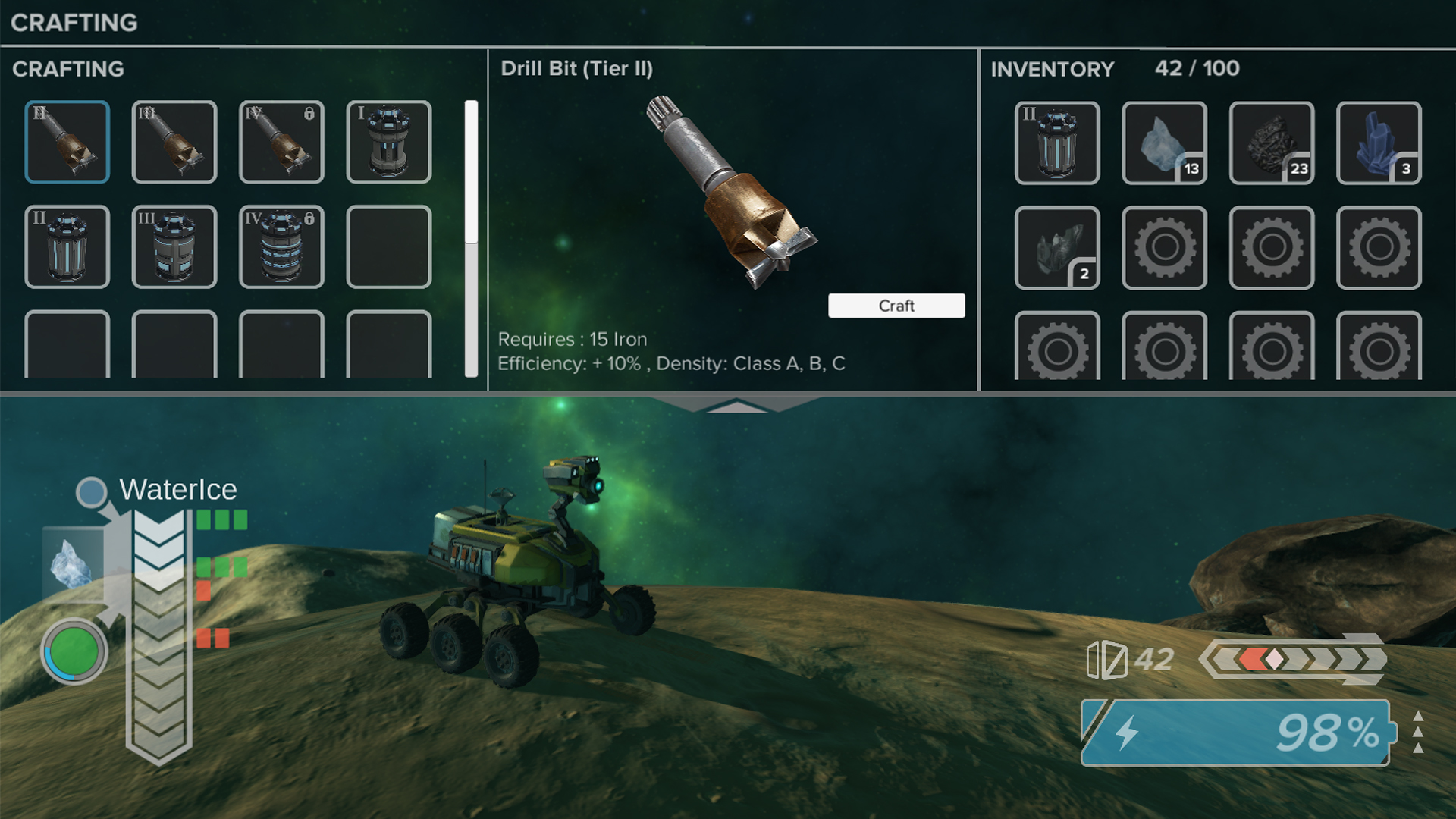 But that's not all! We have an additional stretch goal for Alpha 2 that we are going to hit: lore items! In Alpha 2 you will be able to collect data chips that reveal more of the narrative to the world of Gears of Eden from other character's perspectives. Lore hunters, get ready! It's looking like you'll have a lot more to do in Alpha 2!
The really good news wrapping around all of this is that we are ahead of schedule!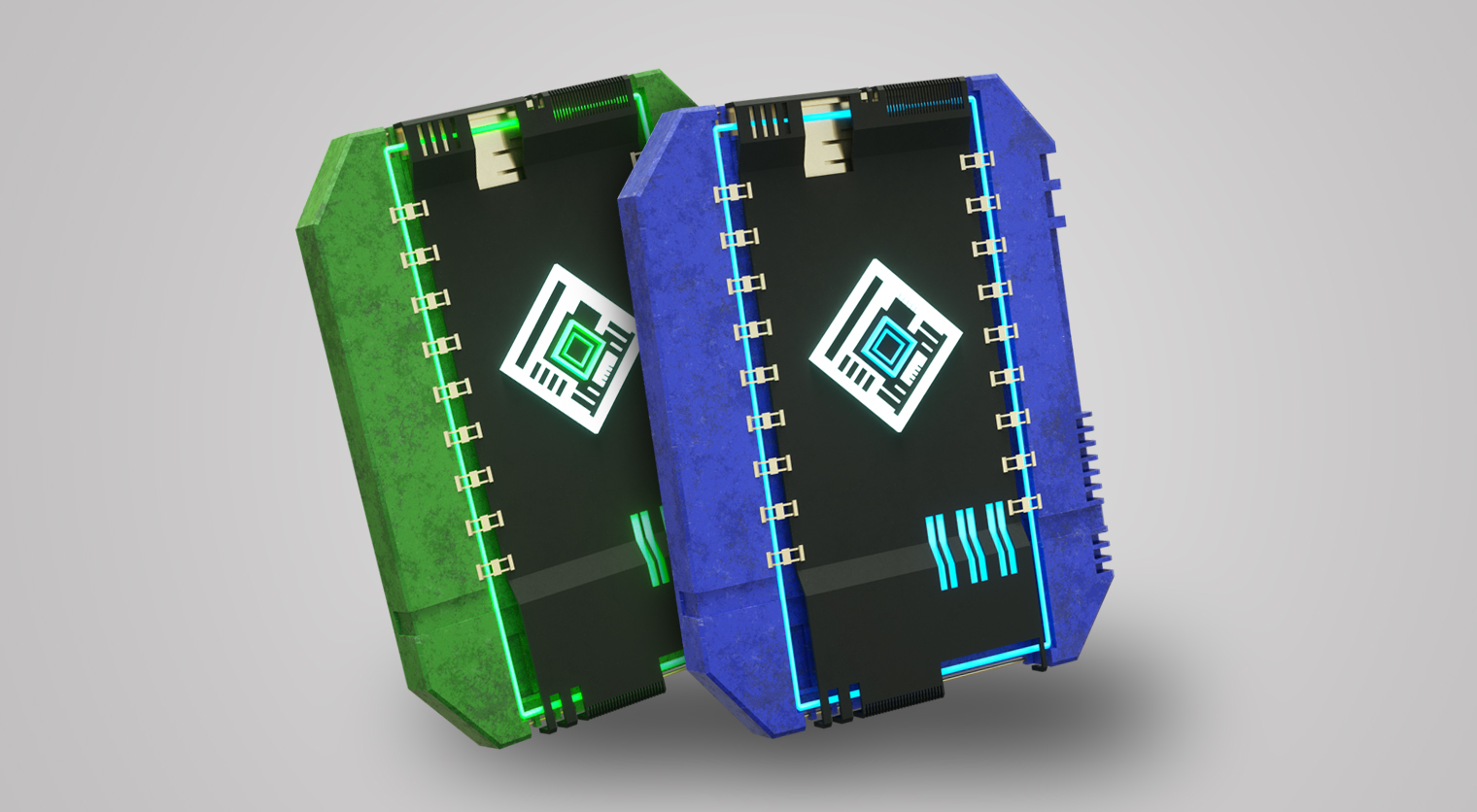 What a fun week! That's going to do it for this update! Be sure to follow us on Twitter and Facebook for all the latest and greatest news. If you want some sneak peeks at Alpha 2, as well as the chance to interact with our creative director, suggest ideas, or ask questions, be sure to follow us on Twitch for our live bug-hunt streams. And, of course, if you want even more Gears goodness, be sure to check out our podcast, Reaching Eden. Last, but not least, if you are interested in supporting Gears of Eden development, you can do so through our donate page or via Patreon or Twitch. Thank you so much for reading and thank you even more for your interest in Gears of Eden!