It's been a pretty cramped month! Between the working on the game itself, planning for Florida Supercon, poking people at PAX and consuming untold legions of sandwiches, we're definitely in overtime now. Time for us to share some of the stuff we've been up to!
Indie Game Mag Feature

We are pleased to announce that Freedom Planet will be featured as the cover story of Indie Game Magazine in May! Look for us in next month's issue as we talk to the IGM staff about the game's progress over the past couple years, as well as a bit more information about our budding team at GalaxyTrail and what possessed us to bring back that '90s style charm. ;)
Florida Supercon 2014

We'll also be hosting a booth at this year's Florida Supercon in Miami! If you're in the area during the first week of July, come check us out as we show off Freedom Planet to the masses! Some of our voice actors will be in attendance as well, including Dawn (Lilac), Jason (Serpentine), Victoria (Syntax), and Kaggy (Mayor Zao). We think it'd be super cool if we bumped into some of our fans there!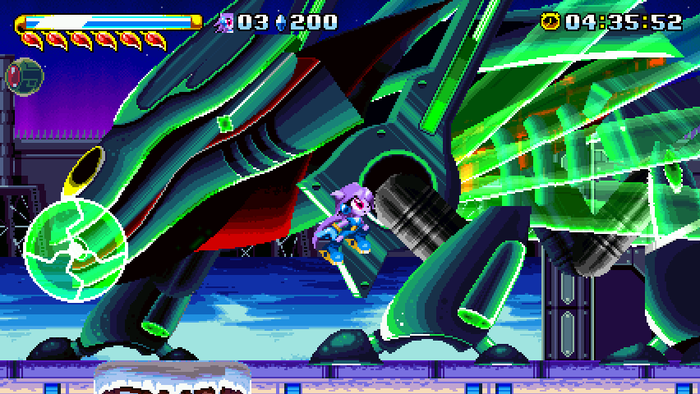 Our To-Do List
Aside from the final stage, the game is functionally complete at this point. We'll be working on the following up until release:
The final stage.
Cutscenes. We've programmed about 15% of the cutscenes so far for Adventure mode, and it's shaping up pretty nicely so far! As more scenes develop, we will be showing off sneak previews to help introduce our fans to the story and cast.
Pixel art. Some of them characters still need a fresh coat of paint afterall.
Revamping Shang Mu Academy. We want to rework the Academy stage into a gallery where players can play through a variety of special challenges and minigames, including the 18 target stages included in the demo. Our idea is that each of the collectable star cards in the game's stages could unlock a new mini-challenge in the academy, which would include not only target challenges, but robot skirmishes, boss attacks (which would let you practice against certain stage bosses without having to play through the actual stage first), and more!
A built-in Achievement system where players gain badges for overcoming specific challenges, such as completing the game with specific characters or defeating bosses with specific finishing moves.
One final update to the public demo.
Extensive bugfixing once all of the main content is set in stone.
That's all for now. Ten four!