Ages ago I posted the concept for the Laperian Transport. I finally have the "equivalent" unit concept for the Children of the Ancients.
Meet the Warden.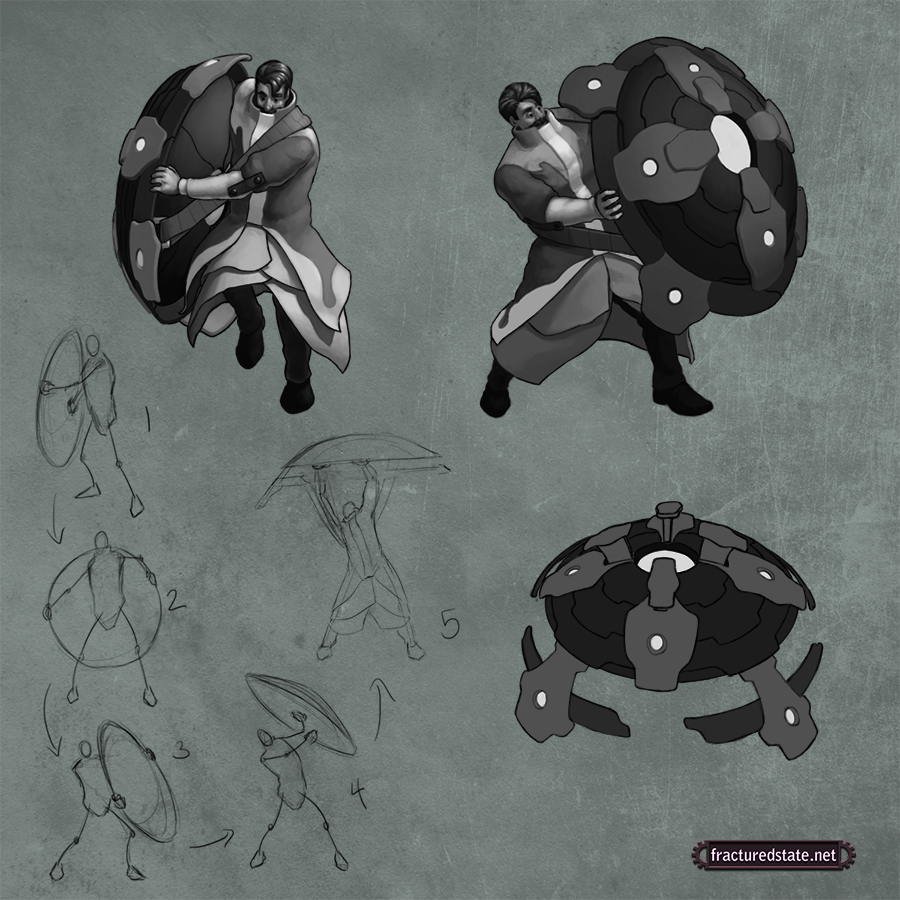 While not directly equal to the Laperian Transport he functions in a similar protective role. He offers less overall protection, but can move far more freely. He lacks an active attack but (as our idea stands now) he has a chance to reflect damage back at enemies firing upon him. When he activates his device he creates a dome shaped shield of energy to protect all units within its area of effect. This potentially means he could shield members of other squads if they are tightly packed.
The lower half of the image shows the way he throws the device above his head to activate it and how the device opens when activated.
I also threw together a few design concepts for his coat. The largest factor in which gets chosen (besides what I like most) will be how they look in game with the height and angle of our camera.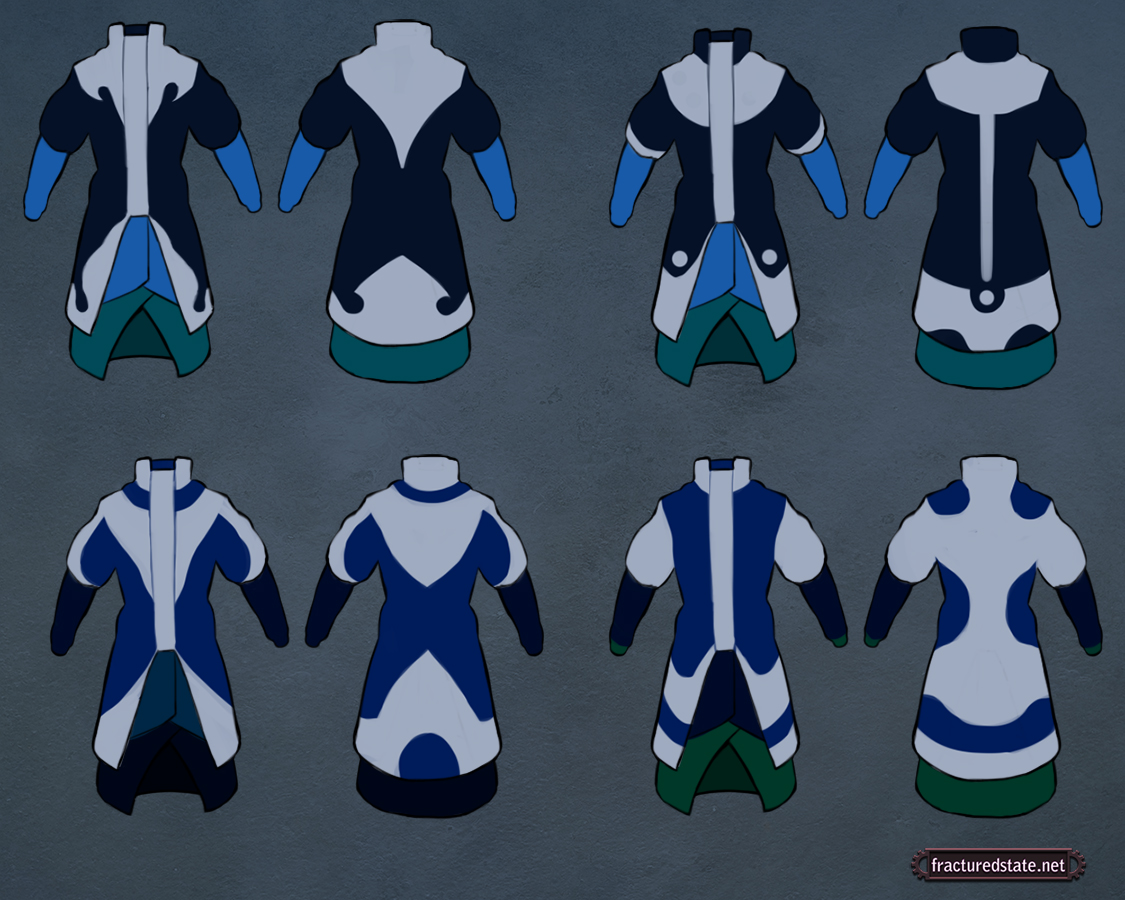 I also learned that semi-complex dome shapes are not my strong suit for rendering...