It has been a bit since we last posted. We have been pushing in a more planned manner towards the alpha (or at least we are attempting organization). A result of this is that I have had to design some menu UI for various screens that Matt wanted to implement.
First then is the starting screen. I grouped the buttons that will be more commonly selected, and which pertain more directly to the gameplay, along the top. Down below you will be able to access the editor to make/edit maps (and potentially some other features). The lore button will take you into character bios, story basics, and hopefully some graphic novellas. Neither of the bottom buttons currently has a UI designed for them, although the editor is in and working.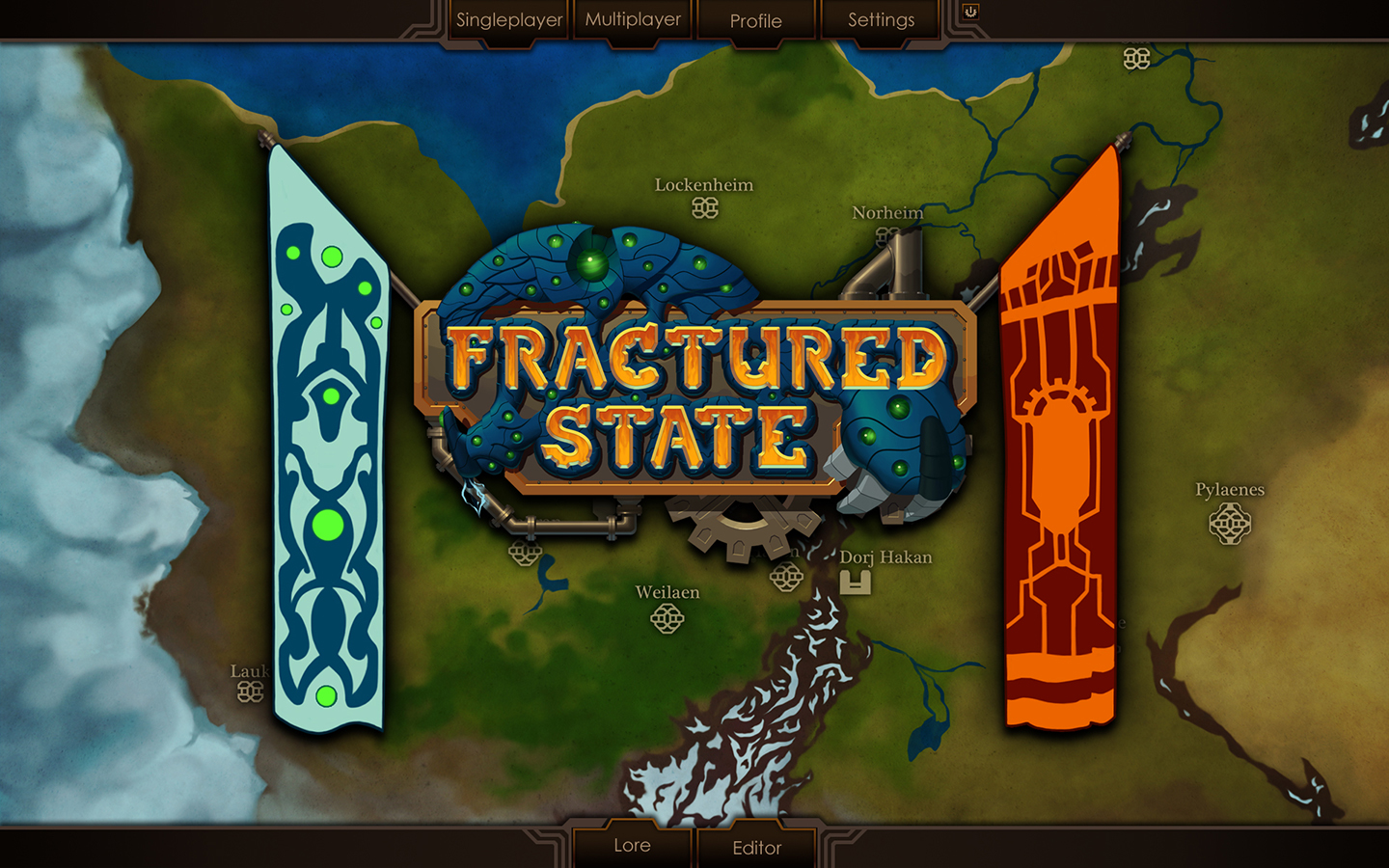 The flags will eventually get more detail. For now they can at least give you a sense of what will first greet you when the game loads.
So after you load up you will need to make a profile (the first time, after that it will retain the one you were using when you closed the game). The side panes and profile selector will toggle on and off depending on what you are doing.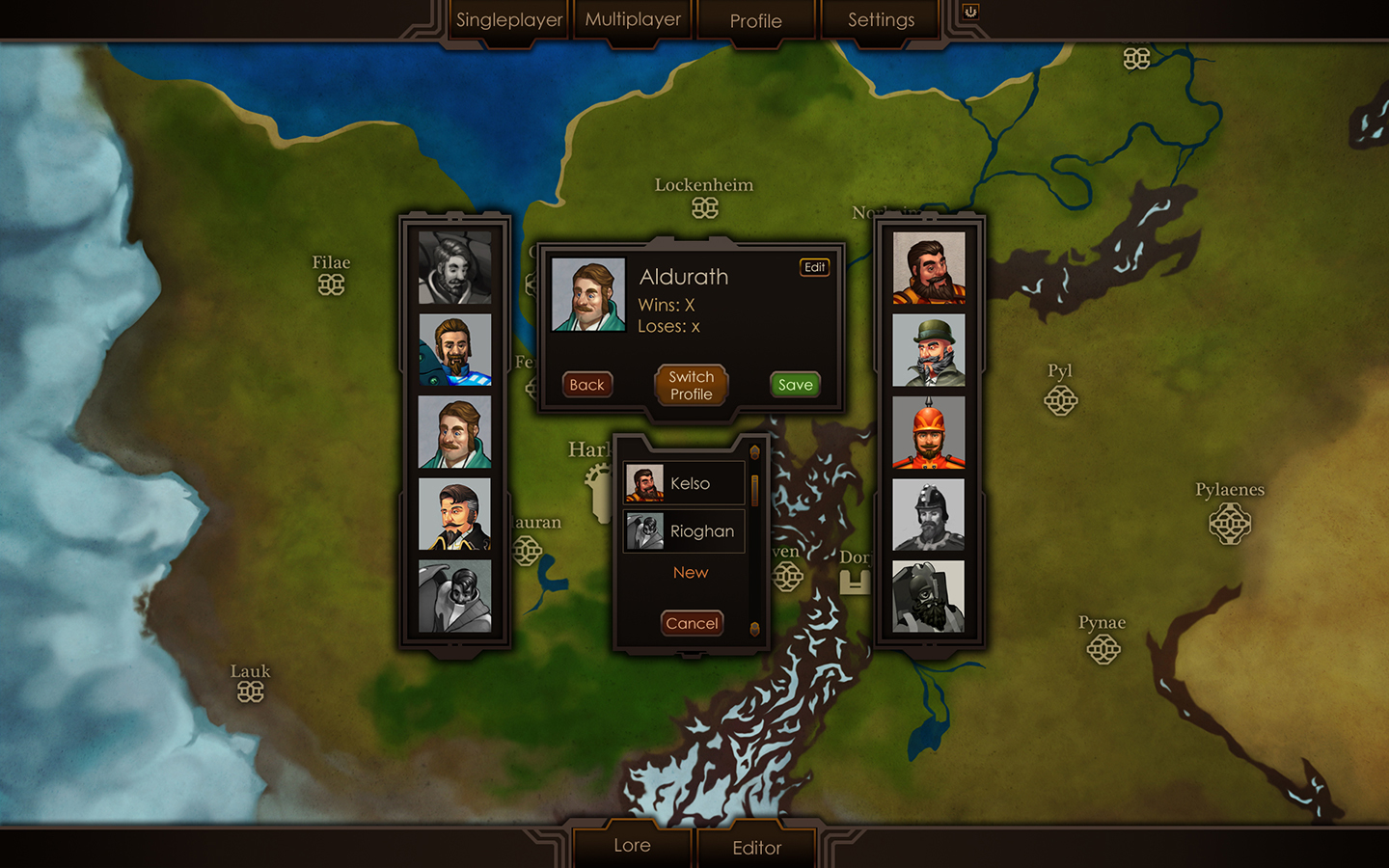 Next up is the server browser.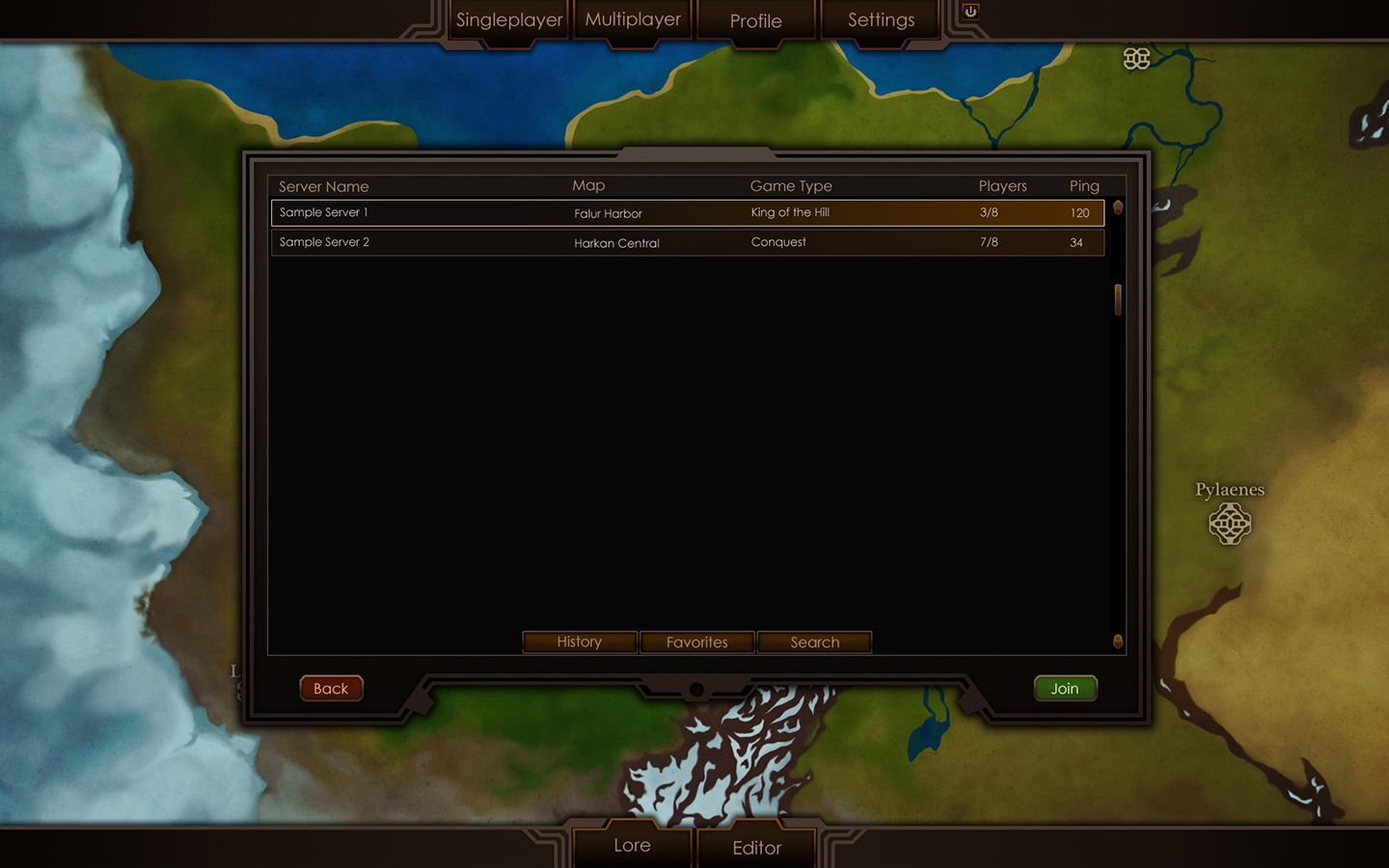 And lastly- the game lobby. The top right frame will house the map preview and the lower right frame will house the game options once we implement them.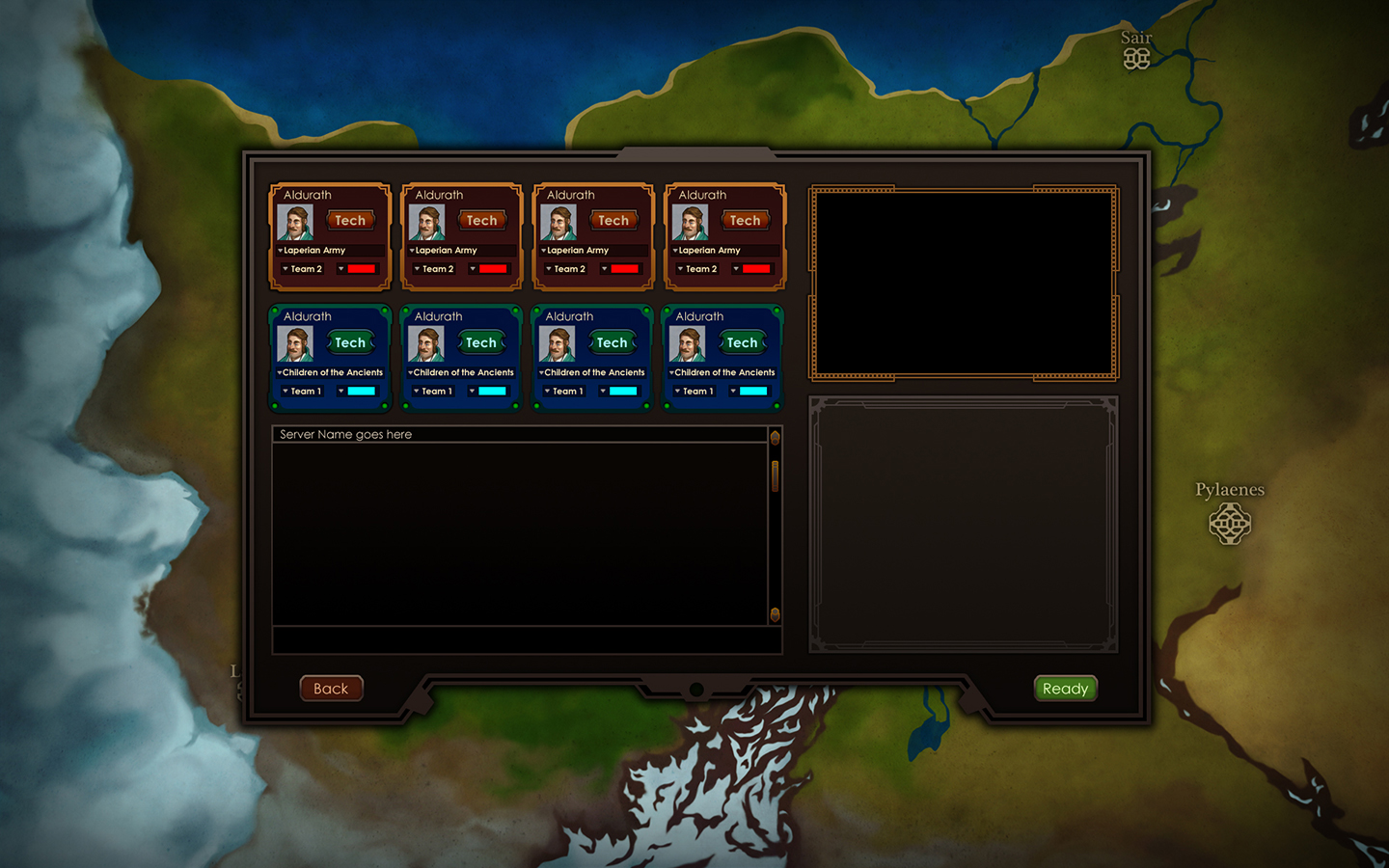 If you have any thoughts/questions/suggestions let us know. We should have some new in game UI to show in the coming weeks.