We are moving into a stage now where assets are my main focus. The first assets we need to get into place, or at least the first assets we chose to get into place, are basic units for both factions. I started working on the industrial faction's base unit, Riflemen, first as we had a better idea of the look we were aiming for with the industrialists. After I had moved a few concepts past the initial stages or quick and messy sketching I offered them up to Matt and Ryan to see what the consensus would be.



There was an oddly quick agreement on which combination would serve best. Which resulted in the following.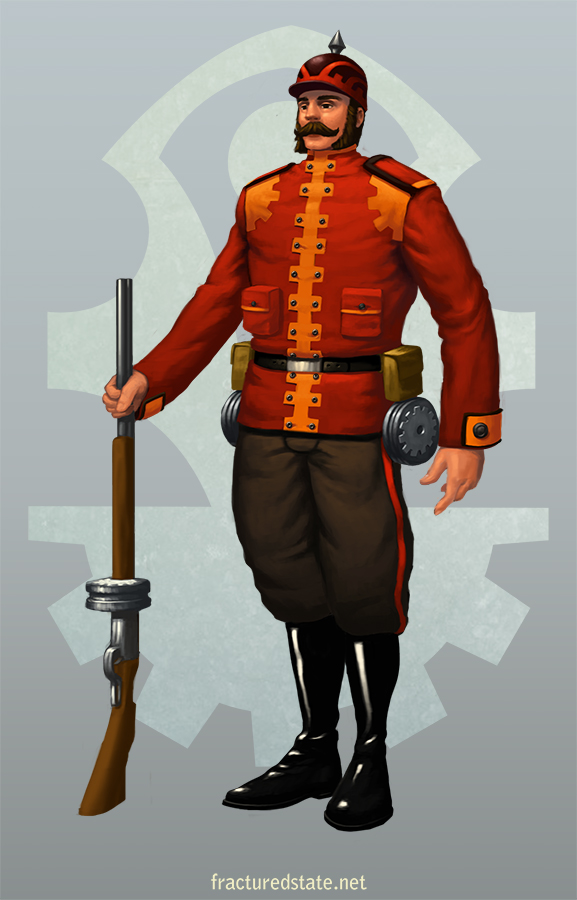 It will likely still be tweaked slightly between this post and when I make the character sheet for Ryan, but this is the gist. The rifle itself I am still throwing around ideas for. At one point a lever action feed was mentioned, which I remembered sort of late into the process. So that made it into this final approval render. Maybe it will get used? If not I will have to go back and concept the rifle again at some point.
At any rate, the first unit is all but finished on my end. Which would seem like a good time to put my legs up- if only they wouldn't be crushed and maimed under the pile of other concepts that need to be worked on...and then texturing to be done. I suppose if they were maimed though I wouldn't be able to move away from my desk so easily. I guess it would be a mixed bag.

I am not really sure what to say about the next image other than- hey look it is a bunch of streetlamps. Props are my go to momentary distraction when I am frustrated with more important concepts.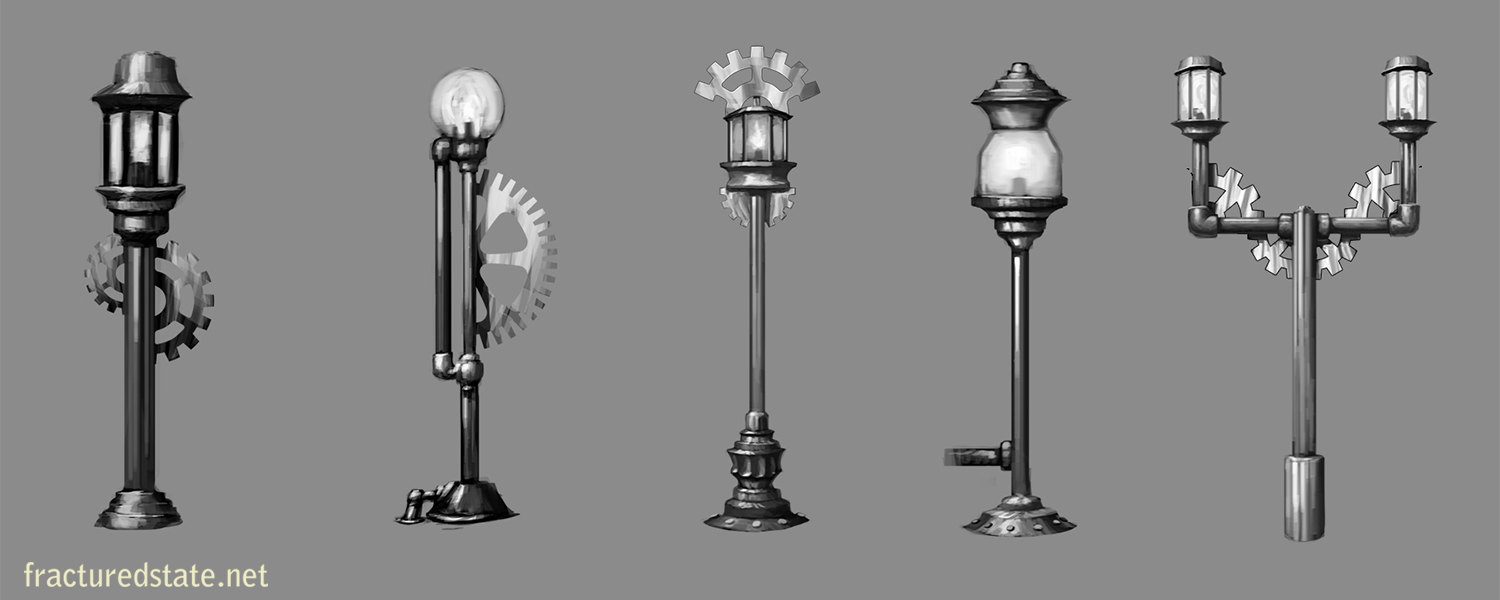 And lastly a slight teaser of what will be in my next post: the first unit for the Ritualist faction so far known as knights. I will need to do a lot of concepts for the weapons (I will explain what they are next post), as I have no real idea what I would like them to look like at the moment.
I'm going to go ahead and just rest my face on the desk for a bit.