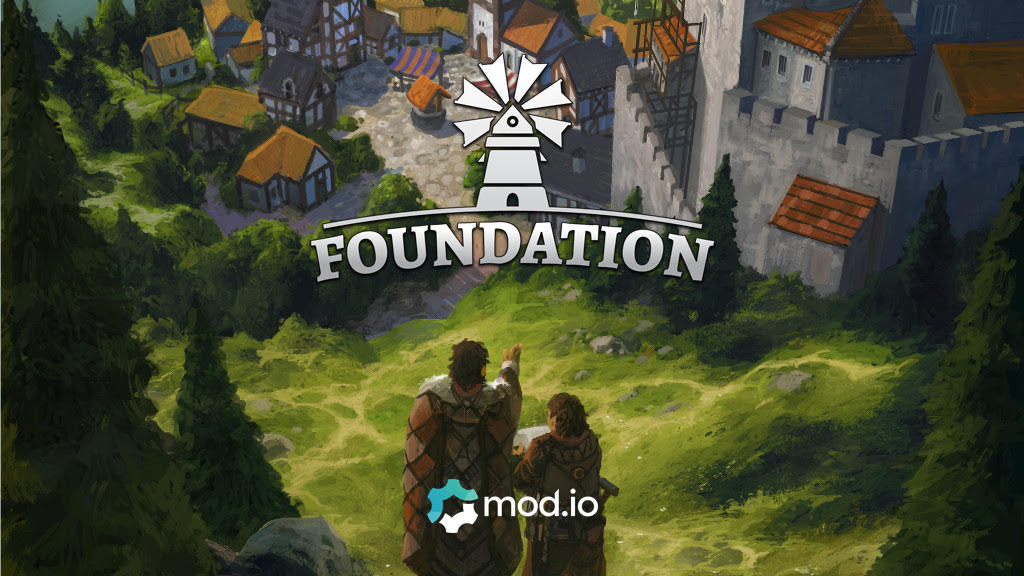 We're proud to announce that mod.io, the modding API which allows developers to easily add comprehensive mod support to their games, has now been integrated into the upcoming medieval city-building simulator, Foundation!
Polymorph Games, the team behind Foundation, has already created a sample mod which is available for modders to download in order to get a sense of how mod.io allows mods to integrate into the city-builder.

Foundation is built using Polymorph Games' proprietary game engine, Hurricane – an engine that itself is open to extensive modding capabilities, making it a perfect choice for use with the mod.io modding API. As such, players who are interested in getting started learning to mod the game will find extensive support available.
The best place to start is with the official Foundation Modding Documentation, which will cover how to enable and disable mods, basic LUA scripting, and important directories. If you require additional support, the Foundation Discord server is the next best place to go. Once you're ready, you can also visit the Foundation page on mod.io to see available mods, and submit your own.

Polymorph games is celebrating the launch of its mod.io support by offering 25% off the game's alpha purchase, which is available from the official homepage. The deal is running from now until November 28, and will get you immediate access to the alpha, the digital soundtrack, and a pre-order Steam key for when the game eventually goes live.
For more information about foundation, check out Polymorph Games' latest developer update. And, if you're a developer yourself and are interested in how mod.io could help integrate modding support for your own game, don't hesitate to get in touch!