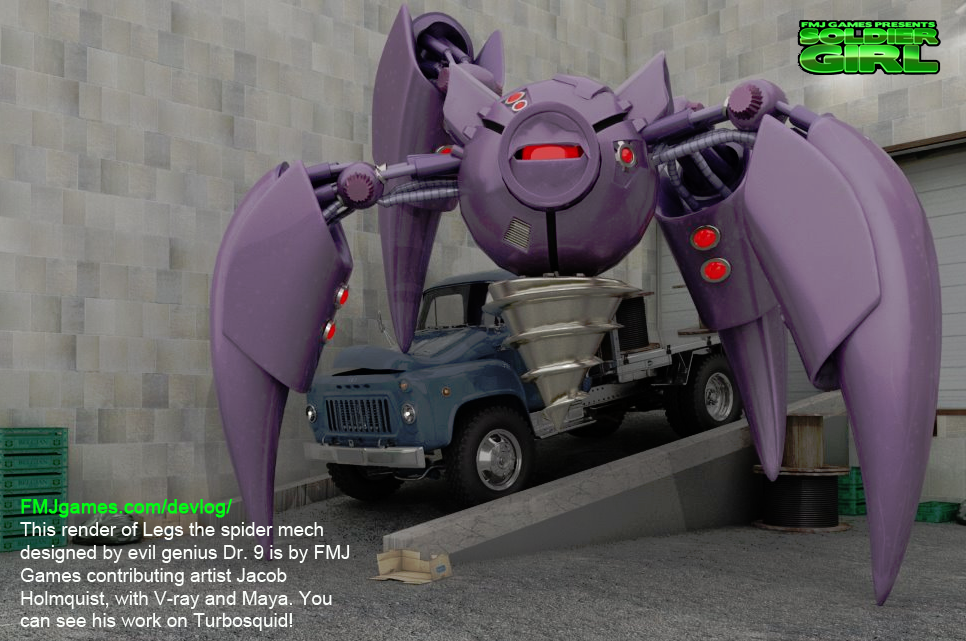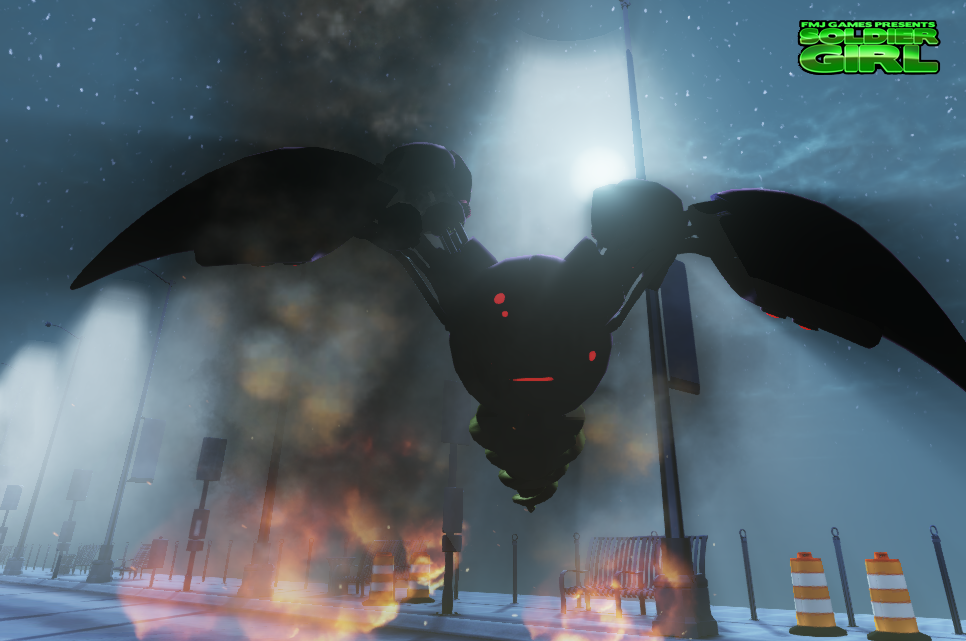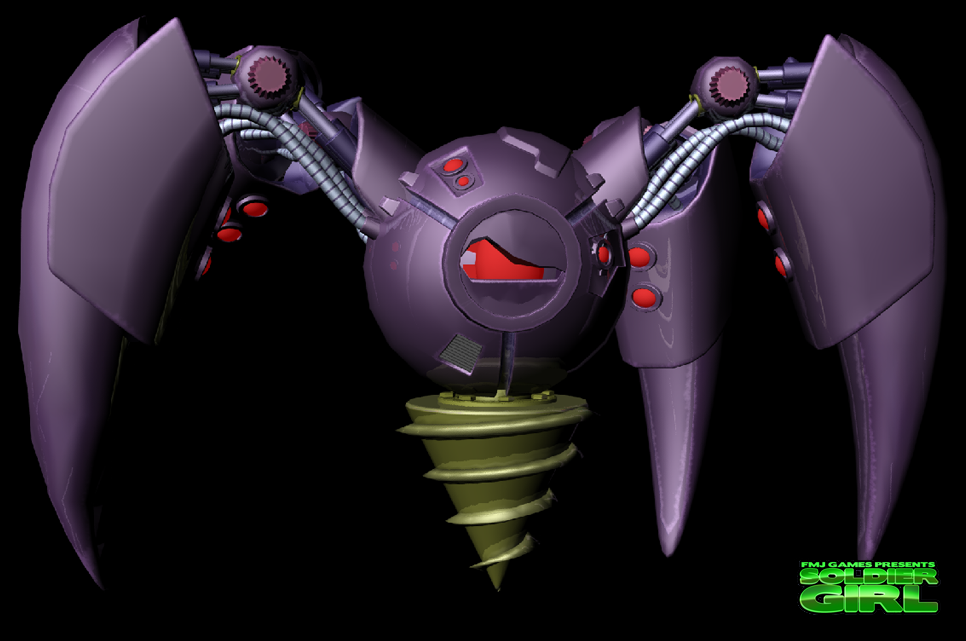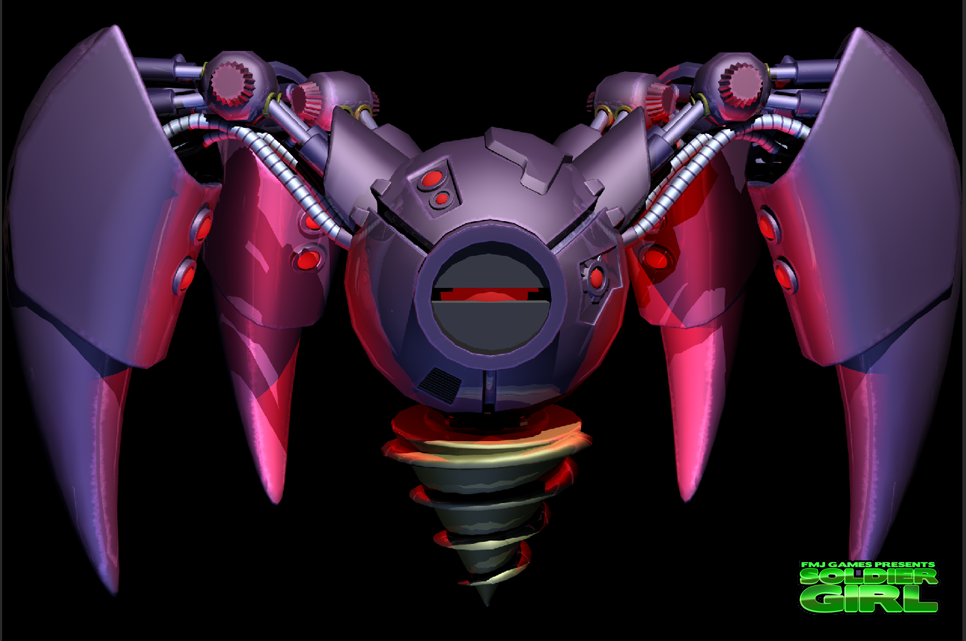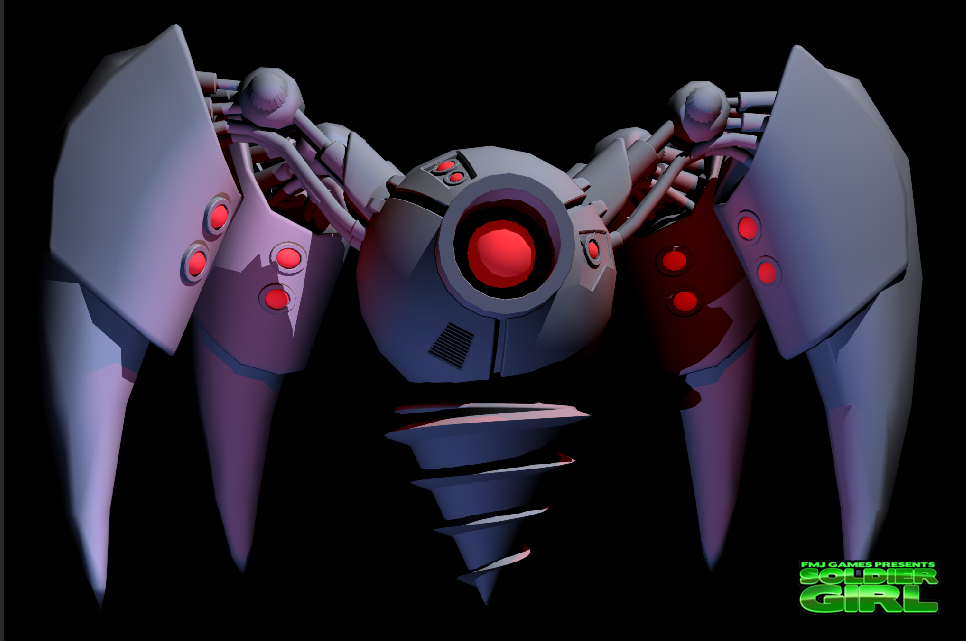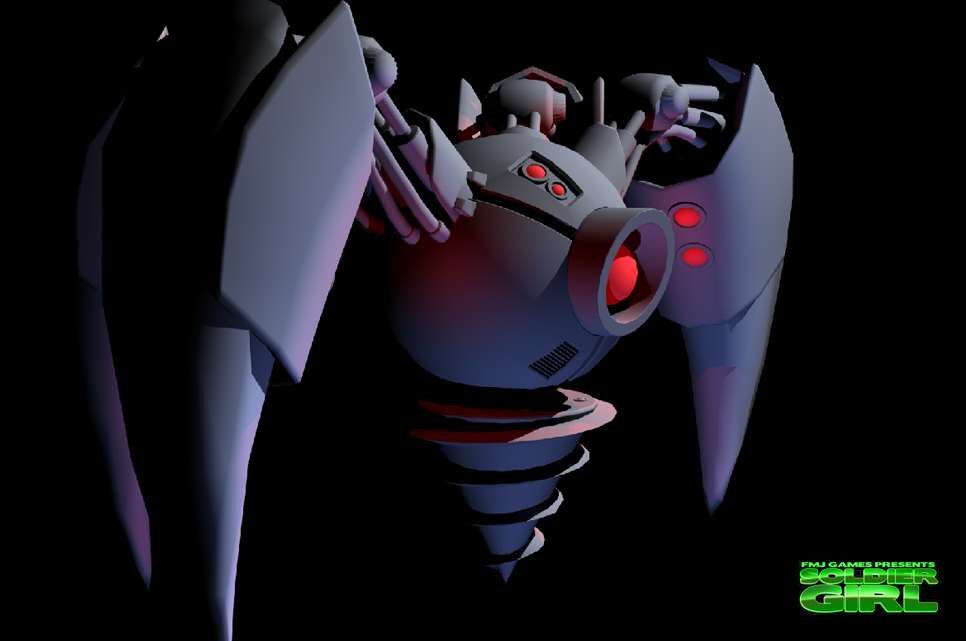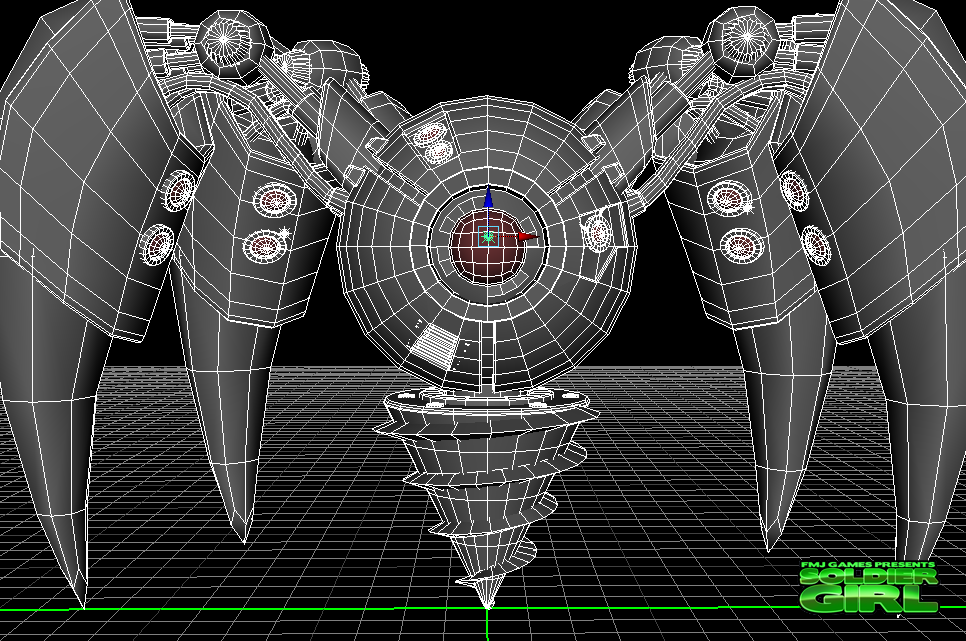 Legs - A spider mech built by the evil genius of the Soldier Girl universe, Dr.9.
The story of Dr.9 is a dark and foggy one. He mysteriously has no real first or last name and is only known as Dr.9. Some say he was moved from foster parents to foster parents until he ran away as a teen. Was he just another troubled youth that lost his path?
What happens next is he ends up in an electrical engineering school by winning a scholarship with some little robots he designed. While in school he had zero friends but could always be found in the basement lab of the school working on secret experiments and nobody really knows what he was doing down there.
After graduation, he got a job at a huge internet tech firm that was revolutionizing the world with his new robotics technology. Everything was great so it seemed, but Dr.9 was just saving away his money for something much, much more devilish...
Dr. 9 pictured below.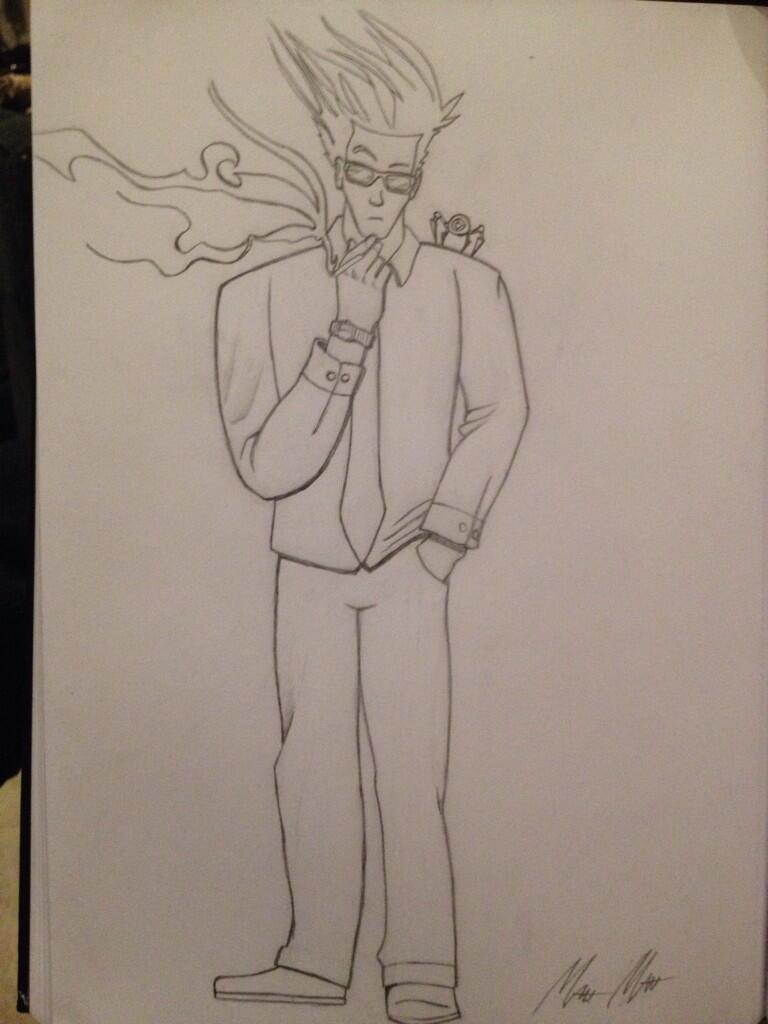 He now has enough robots to do his evil bidding and Legs is just the tip of the iceberg.
Legs is remote controlled but is equipped with A.I. and is designed to penetrate the Earth's crust, hence the giant drill bit. Dr.9's intentions for getting to the core are not just out of curiosity...
He knows of a special substance, called Earth Mana, that lies deep inside the planet and is much more powerful than any gasoline or oil based fuel. It is not renewable but is in a closed system so basically the Earth never let's it go, it just keeps the planets gravity and rotation in check, so you can imagine what happens if this new energy source is abused or taken completely from the core. the Earth would cease to exist as we know it!
Because of his money and overarching influence on the worlds technology, no military force is willing to go against him and is basically turning a blind eye to his outrageous acts against the world.
Nobody will fight against him... Except for a girl named Kit and known only as Soldier Girl!
Will your guns be enough to tackle the huge mech's that Dr.9 has designed to take over the world? Will on girl be enough to stop the madness!? Or will she fall to the corruption that has taken over the worlds governments and leaders??? Only you can decide!
-MM
@FMJgames