I've been focusing on fighters this month, and decided it was finally time for a new model and textures. So, let's kick off with a picture:
But a new fighter is nothing without some good AI.
AI is a funny thing. And by funny I mean horrifying.
My first attempts this month to get fighters flying around in formation were abysmal. As I watched them fly around in a disorganised cloud, swerving erratically, all I could think was "this is what I've made: flying idiots".
So I installed Homeworld: Cataclysm just to watch how the fighters moved in that game, and noticed something. Homeworld does not care about fighters bumping into each other. It happens rarely enough anyway. In Fleet, the fighters kept trying to avoid hitting each other while also trying to settle into close formation. So I switched off the fighters ability to see each other as obstacles. It didn't exactly solve everything but it suddenly made them look as though they had been to flying school.
A few other AI tweaks (which also made their way to the capital ships) and now things are looking much better.
The fighter isn't the only new model this month.
The more I've looked at the space station, the more I hated it. The final straw was seeing the new Coriolis station in Elite Dangerous. That has a pretty awesome amount of detail in it. I decided to have a third go at building the station and I'm really quite pleased with the results.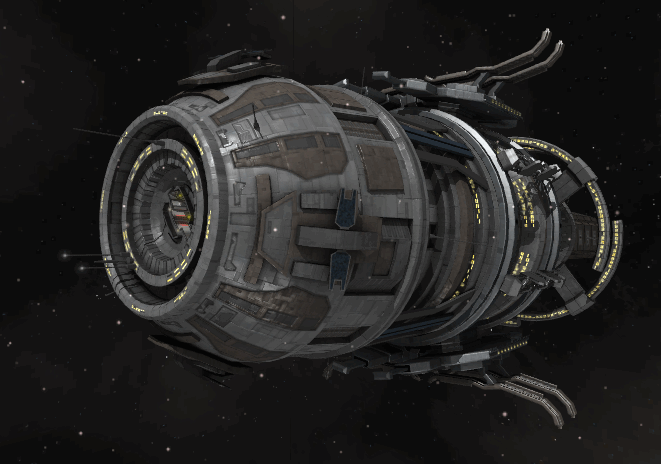 Just one more thing on the graphics front - some slightly tweaked explosions. They now have a bit of shape and variation.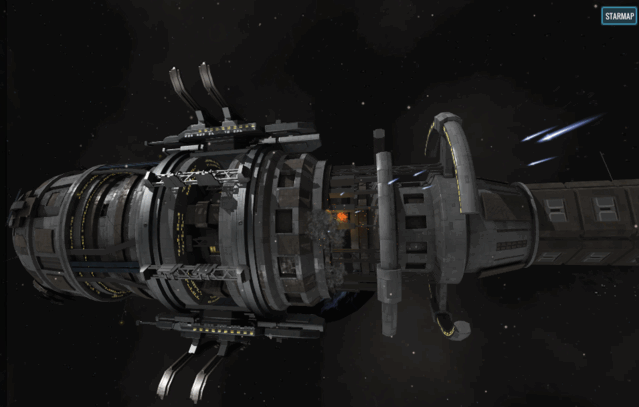 As usual, there's been lots of other things going on this month as well - many more AI and UI tweaks, primarily. Internally, ships are able to store queues of AI orders, after a near-complete re-factoring of how the AI works. That's going to become very significant once the UI gets expanded.
The month ahead is looking exciting - I'm hoping to add a bit more gameplay in, so that Fleet will become a more complete experience. Currently, there's an awful lot of functionality, but it's the gameplay equivalent of rough sketches.
So, until next time, spacers...