I'm a few days late and a few features light for this month's update, but I still achieved the goals I set for myself, so I'm calling it a win.
Here's what's new!
My first target for this past month was to start a war... against untextured ships. It makes it much easier to show off things if there aren't great swathes on untextured polygons. Technically, everything was actually textured, just really, really plainly, so it was pretty clearly unfinished.
So, all the turrets in the game (just three at the moment) and the oft-seen "command ship" used in GIFs (alongside the smaller, already textured "Knight" gunship) now has its modesty covered with hull plating and a paint job.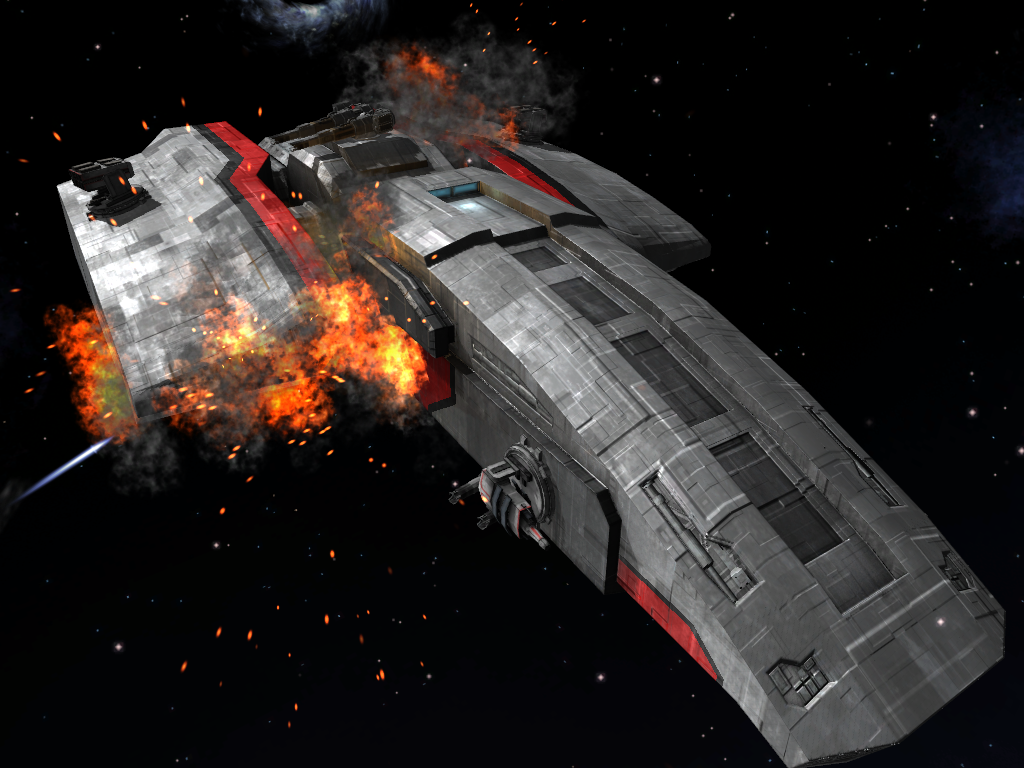 But that's not the big deal of this month's update.
The main attraction is customisation - it's now possible to purchase ships and from space stations. As well as that, you can also purchase individual turrets, and attach them to the turret slots on each ship.
I'm planning further customisation where turret slots will be limited in the size of turret they can accept, as a ship's reactor will limit how many of the weapons can fire at a time. I'm also hoping to add modules that can boost the output of weapons and reactors, and a capacitor that can allow for more energy to be stored.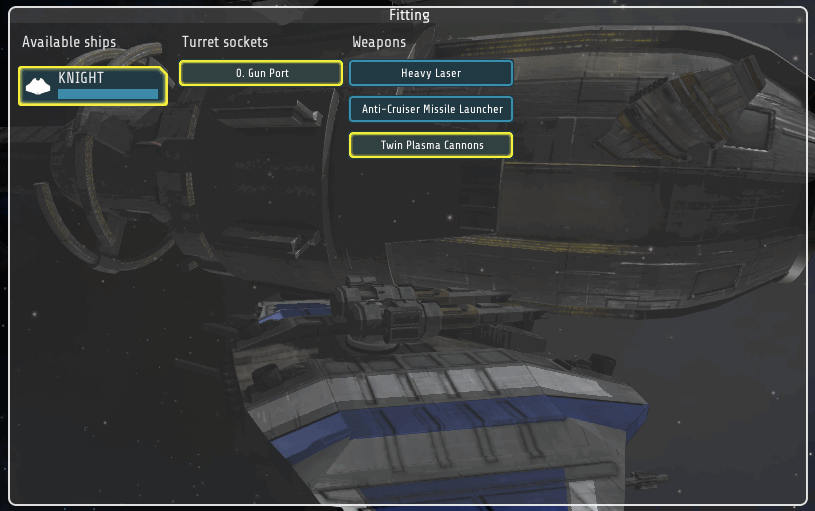 Finally, the target leading code still wasn't cutting the mustard, so I worked a bit more on it. Turns out I apparently wrote the code while asleep, because the maths was so wrong, it belonged in a museum of wrongness. It's right now, as you can see below.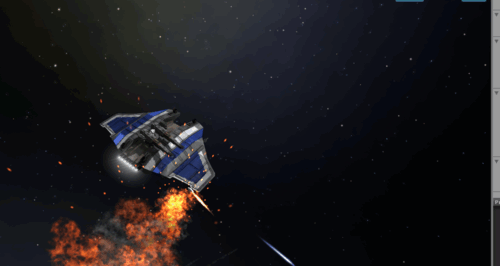 Now, if you've been following the Fleet Twitter account, you'll have seen some of this already. If you haven't been following the Fleet Twitter account, then you totally should, because most weekends you'll find new GIFs and screenshots there, before they make it to this dev blog.
For example, you'll have missed this bug whereby I had far too many ships spawning: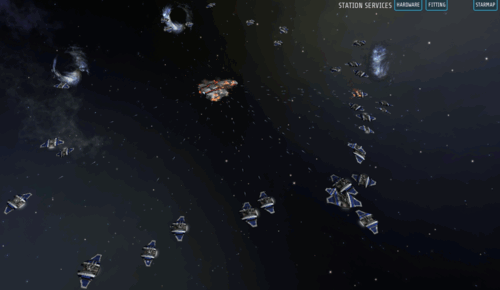 Resulting in this:
If you don't use Twitter, or just don't want to follow, all the important stuff still ends up here, along with some blog-only bits that don't appear anywhere else.
I'll see you all back here in a month for Dev Blog #7! Until next time, spacers...