Hi everyone, it's been a while so we'd better update you on our progress!
Firstly, we've started properly lighting our locations. Up until now we'd just thrown in enough point lights to be able to see where we're going, but now we're actually starting to place lights with more care; striking a balance between realism, setting the right tone and drawing the eye to points of interest. The image below shows our progress with the hangar bay.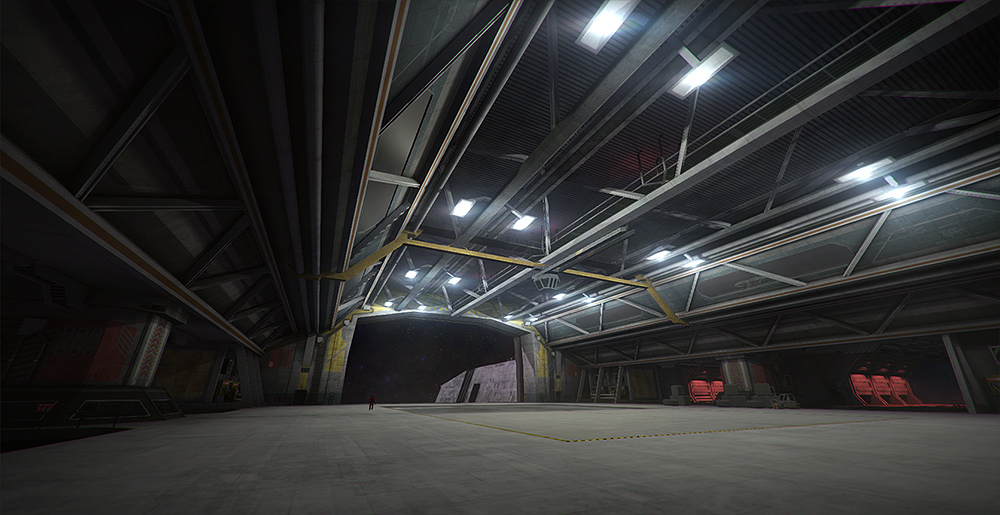 We've also done some work toward fleshing out the game's primary enemy. They are the dominant force in the Galaxy and unfortunately, also extremely hostile toward all other species. They are also the primary cause of Humanity's forced exodus from the Sol system. We can't show off too much yet, but you can get a glimpse of them in the screenshot below.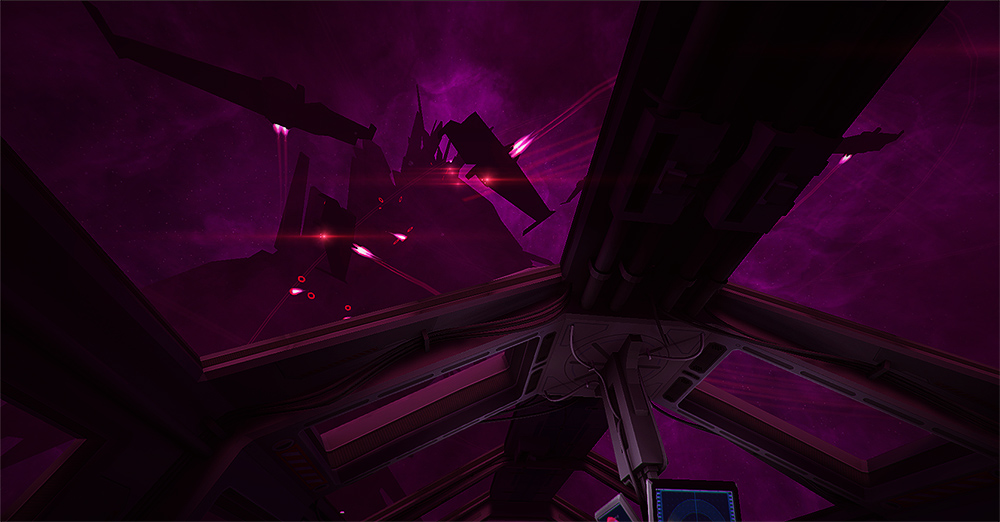 I've also done some work towards my pet project, flyable fighters. This particular feature isn't guaranteed to make it to the final game, but it probably will. It's all a bit clunky at the moment and the controls need a lot of work, but it's getting there. The catch is that your ability to command will be limited whenever you're away from the bridge, so you'll have to rely on your trusty first officer to look after things while you're gone.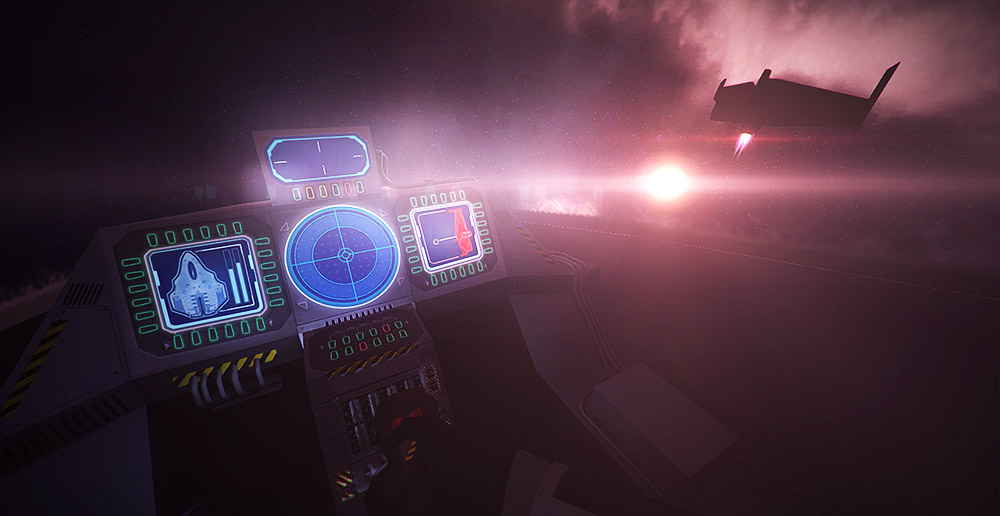 Among other things, Matt has been revamping the exterior ship models. You can see his work on one of the frigate variants below. Being an RTS there will probably be a fair amount of ships in the sky at any given time, so we're trying to keep the polycount as low as possible without sacrificing too much visual fidelity.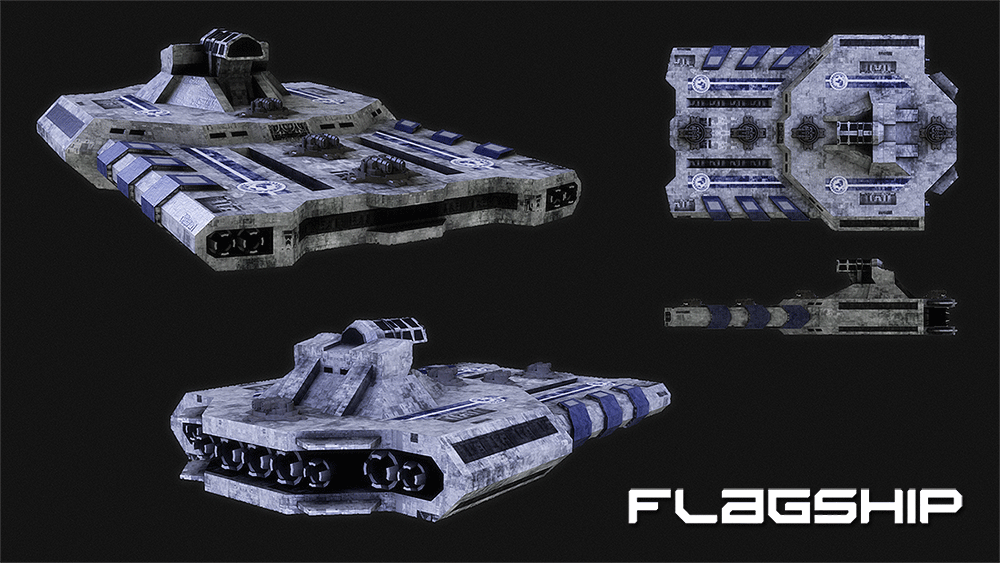 Matt's also been hard at work on the ship interiors. We're aiming for a pretty high level of detail as they'll have to hold up in VR. Unfortunately we're not quite ready to reveal any of that yet, so here's a sneak peek at some equipment carts he's been working on instead.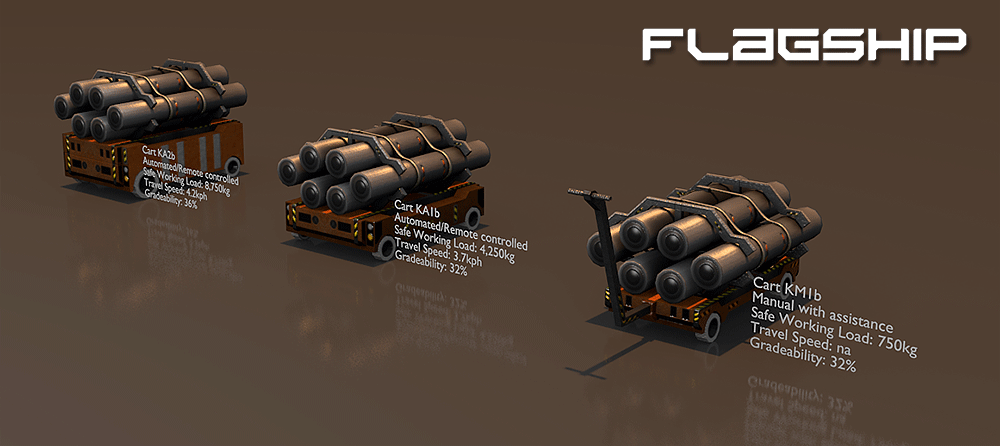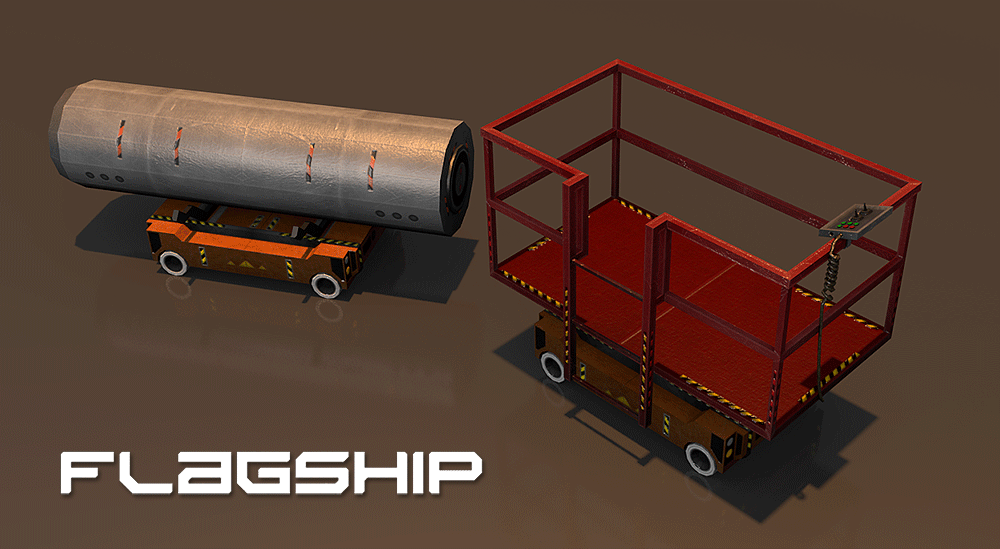 Okay, we can show you a little more than that. Here's a section of engineering he's been working on too. Very much taking our inspiration from submarines on this one.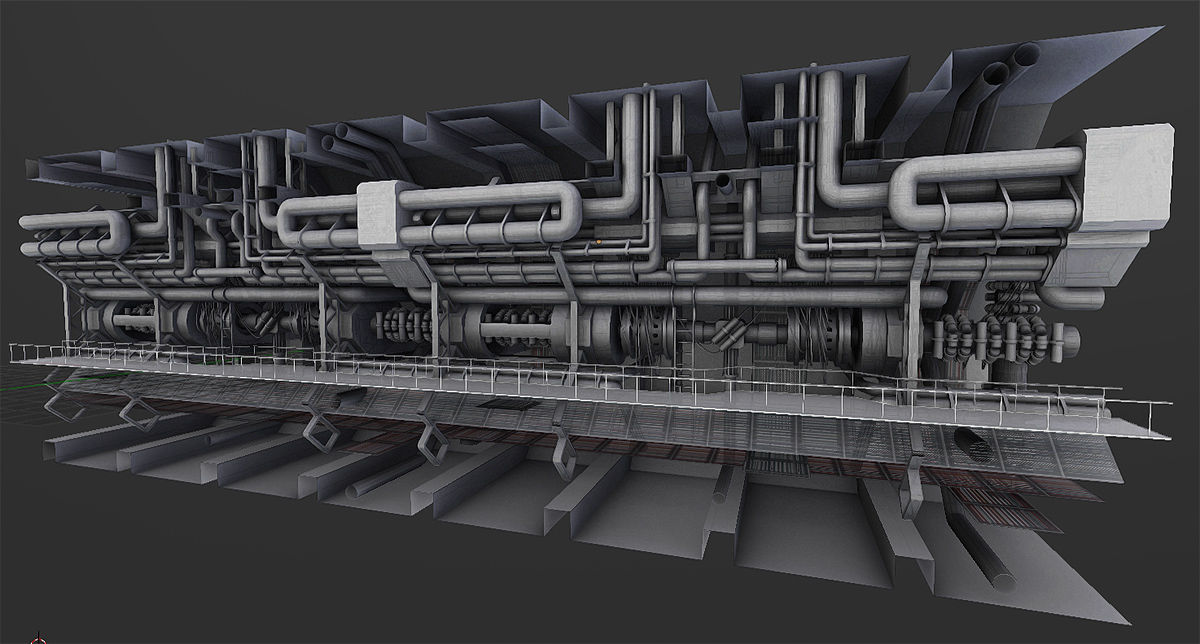 That's all for now, until next time!
Brad