Feed the Noörgs is an online farming game where you have to breed a herd of starving little monsters.
(URL is safe, it's just a free french registrar)
They do only two things in their life: eating and fucking.
Then, they lay an egg and go on their way, looking for fruits or for an other partner.
But... under 3 points of life, they may become cannibals and murder everything on their way.
As God of the noörgs, you have two buttons to manage this mess : FEED and KILL.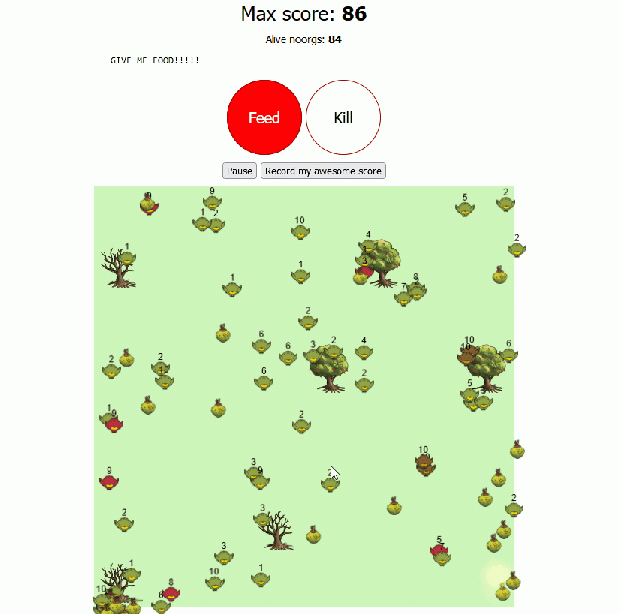 PS: don't feed them after midnight !!
PPS: Someone edited my post to improve my bad title movie translation. Thanks to him ! ;;)