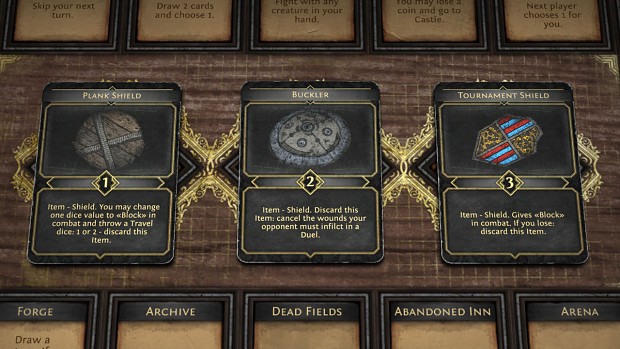 Version: 0.1.9.063.
Download size: 78 MB.
Hello! This is our first patch for Fated Kingdom. We focused on adding new content, optimizing and fixing bugs found initial build. We carefully read all your feedback and tried to include as many positive changes as possible, about which you wrote to us.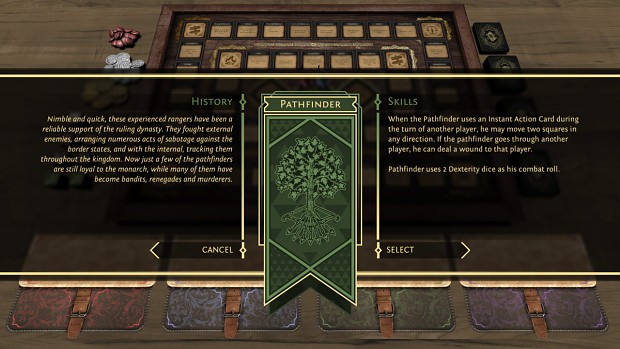 The main component of the update is the help screen, which will aid new players in mastering the combat system, will resemble the action of special squares of the game board and controls. The help screen can be enabled through the game menu or by pressing the F1 key.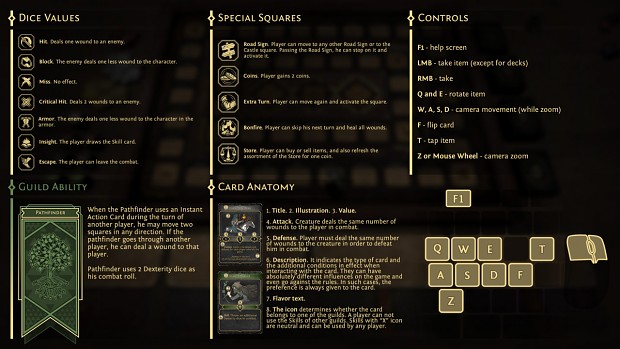 New content:
A help screen that contains the following information: a description of the special squares and dices values, a management help, the ability and combat roll of the guild selected by the player, and a description of the card elements.

3 new cards: Plank Shield, Buckler and Tournament Shield.

New square on the Inner Path - Archive (

«

Draw Skill and Creature.

»

).

A new graphic effect - dust particles flying over the table.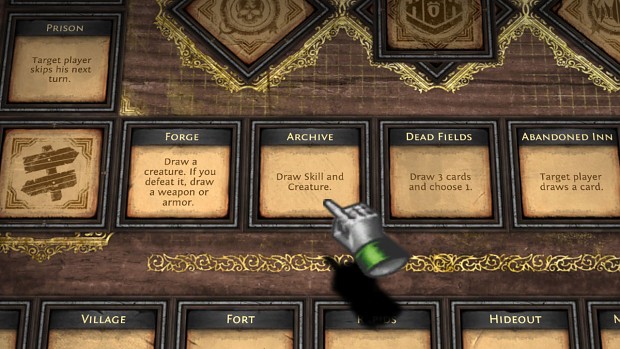 Optimization and technical issues:
Added support for 32-bit systems.

Optimized board texture, now it requires less video memory.

Increased the space of the guild history and ability fields, and also increased the font text size in the guild pick window.

Increased the font size on the Rulebook screen.

Fixed incorrect order of inventories on the table.

Fixed a sound rattling of coins when starting a new batch.

Fixed a bug with a slow scrolling speed in the

«

About

»

window.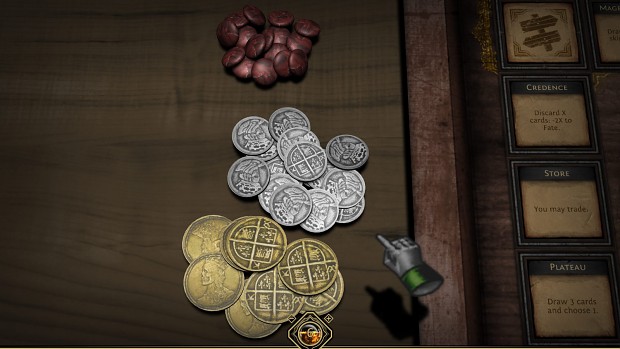 Other changes:
Coins and wound tokens are now located more chaotically, so the table looks more natural.

Zoom with mouse wheel.

Rulebook correction: added clarification on the number of throws in Combat and healing on the Castle square.

Rulebook reorganisation: the content of the

«

Fate

»

section has been moved to the

«

Fate Sphere

»

subsection.

Minor text and localization fixes.
Thank you for playing our game!