---
FALLOUT ONLINE: AUSTRALIA
2016 RE-RELEASE
NEW IP ADDRESS: 120.88.146.63
---
Gday Boys and Girls, I'm proud to announce we do have a new server to host the game!
It has been a few years since we last played, but now we have a reliable method of hosting our game server, so we can all shoot up zombies, build farms and murder each other mercilessly forever again!
If you haven't played the game before, here's a few hints:
Don't go south. ( There's lots of really nasty zombies and other enemies there )
Don't trust anybody! even people!
Learn to be self-reliant
Get your friends to join us so you can smash the wasteland together!
---
Method 1 ( Recommended )
Open your FOAUSConfig.exe and hit the big "Auto Set IP Address", It will collect the IP and set it all up for you! Now you can start your game with FOnline.exe!
Method 2 ( No Download Required )
Open your FOConfig.exe and navigate to the "Net" Tab, place the new IP address ( 120.88.146.63 ) into the Host Text Box.
as seen here: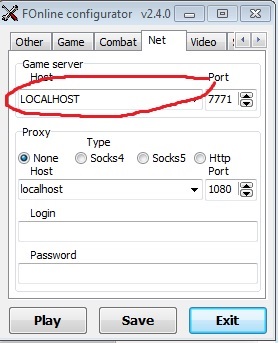 Then hit "SAVE" and "EXIT"
Start the game!

Come and Join the Fun!

We'll all be here waiting for you!