Character Traits
The basic capabilities of each character are represented by six numerical traits. A starting value of zero represents a deficient trait, below the average, while a 1 represents an average, and up from there, you begin getting good, exceptional, etc. You assign a few points at character creation, but likely your character will have some traits much higher than others.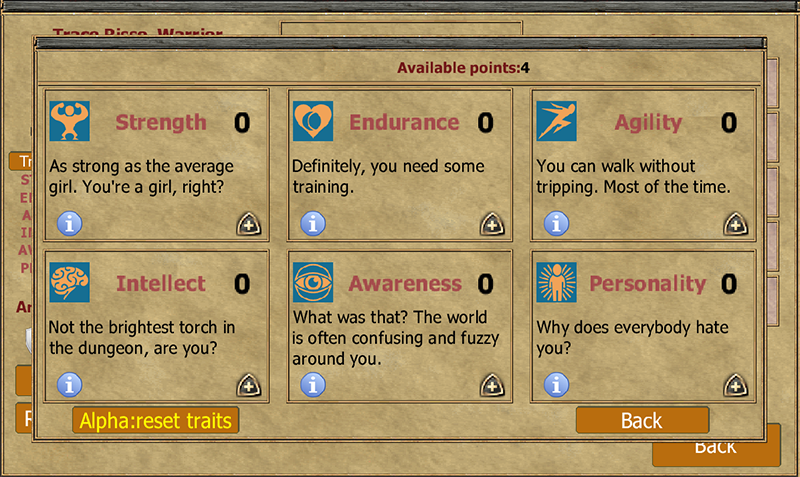 As you progress in level you will be able to raise your traits, although there are other ways to raise them (very rare items and training).
Each trait has an in-game info window that explains in detail what it does exactly.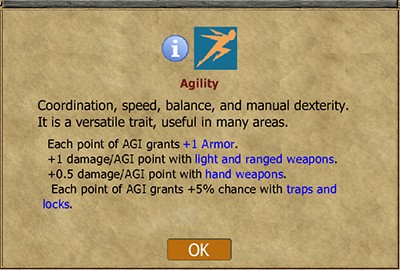 Traits influence the game in many ways. The physical traits can increase your damage output or armor rating, and the mental ones can increase your mana, but things go beyond that. For instance, dialogs play an important part in this game, and you will see different options available depending on your trait values. New quests may be availabel or not, giving an entirely different experience depending on what traits you raised. For instance, below you can see a third option that only opens up if you raised your Personality. Being more capable to see behind other people intentions can be useful to anyone, not just a Warrior.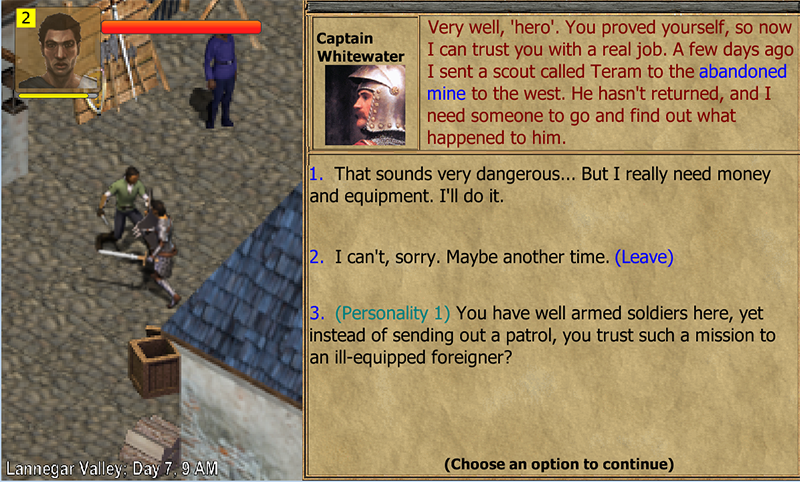 Your Traits are always visible on your character sheet, right below your character's portrait. You can also see more detail on the diverse bonuses clicking the dented wheel button to the right.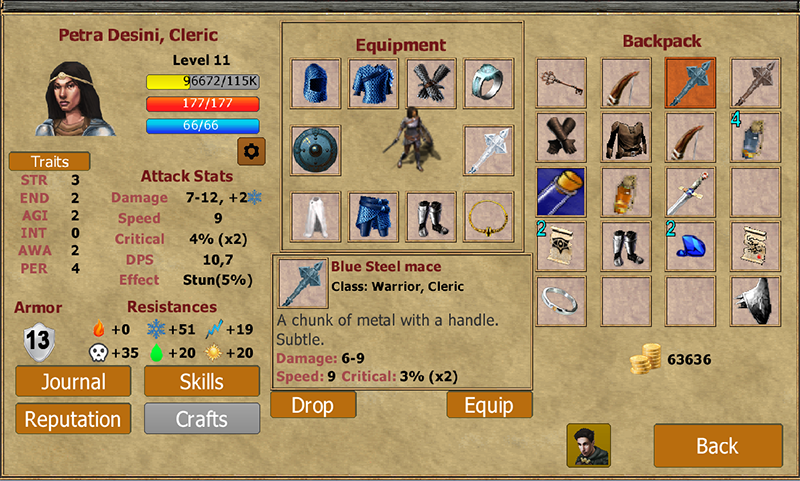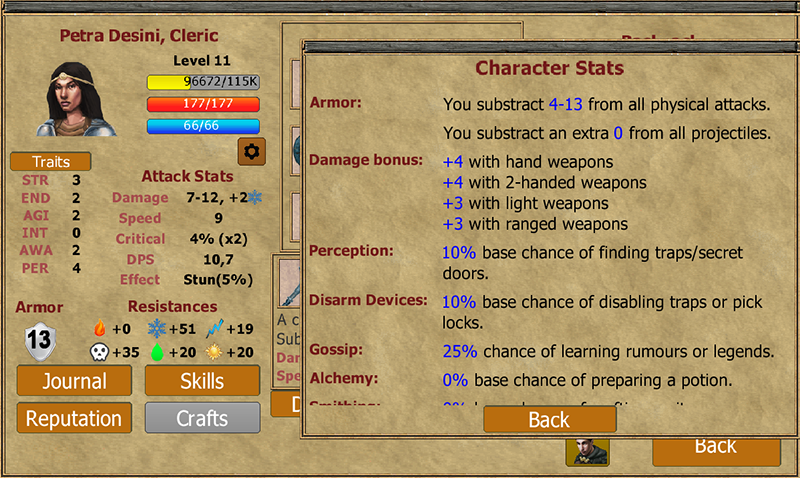 Thanks for reading, and remember, I still need Android testers, so feel free to contact via our website at Exiledkingdoms.com