Another new gameplay gif for you guys!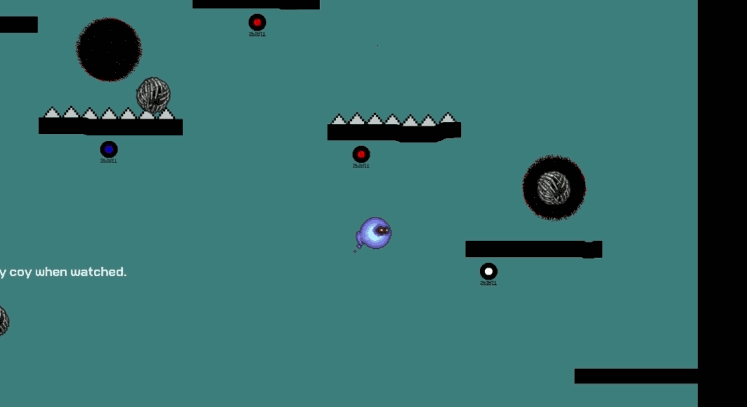 What's happening here?:
1. This is another gif of hellhounds, but this time it's the hellhound Restraint! This guy will stalk you when you're not looking, but play shy when you are looking. If they get to close, they'll grab you and drag you back to hell.
2. Obviously, it's still completely programmer art except the voids and main character.
3. The things the player is bouncing on are the Squeamish Spirits. When you touch them, they panic and throw their 'arms' in the air, sending you flying away.