Hey guys, get some coffee or something to drink, I think this is going to be a long one.
First up, you guys asked for it, and now the game finally supports mouse controls to fly the ship. Here, watch this video.
There are 2 types of controls, one inspired by the X3 style of controls, and another which I came up with that is a bit of an experiment. Anyway, this patch is live right now, so give them a try and let me know what you think!
This update also brings numerous enhancements and optimizations to help improve the speed and stability of the game, I won't bore you with those details, just know that's what's been keeping me busy most of this time.
In this new version the planets also get a nice little graphical enhancement in the form of bump mapping and glowing halos!
That's all I can think of on the programming side, but I'm going to try a new news format where I go through and highlight what each team member has been working on, so if that's something you're interested in, keep reading!
Michael Tsarouhas (MikeeFunks)
---
In this update, the wingman now spews even more snazzy lines out there! In addition to telling you enemies are on your "left" or "right" or "up ahead", he'll also inform you when a missile has missed! But most importantly, he now has way more funny things to say when you bag an enemy scum, gems such as "He's Spacetrash!", "Wasted!", or "Blew Him Away, Woohoo!" Nothing is cool for this guy.
Erik Emmons (Bahlof)
---
Bahlof, our music composer has made some cool new tracks for us. There's a lot that still hasn't made it into the game yet, but "Soar Among The Stars" can now finally be heard in the 3rd mission. In addition, here is the latest track he's written for us, to be played in Mission 4, where you'll infiltrate the military defense outpost Salacia
James Lagerman (jimbob123)
---
Jim, our new 3D artist who will be redesigning a lot of our spacecraft, has made some serious progress on the Ensign-1. Check out this technical readout showing off turret functionality, as well as a cool render he made in Blender.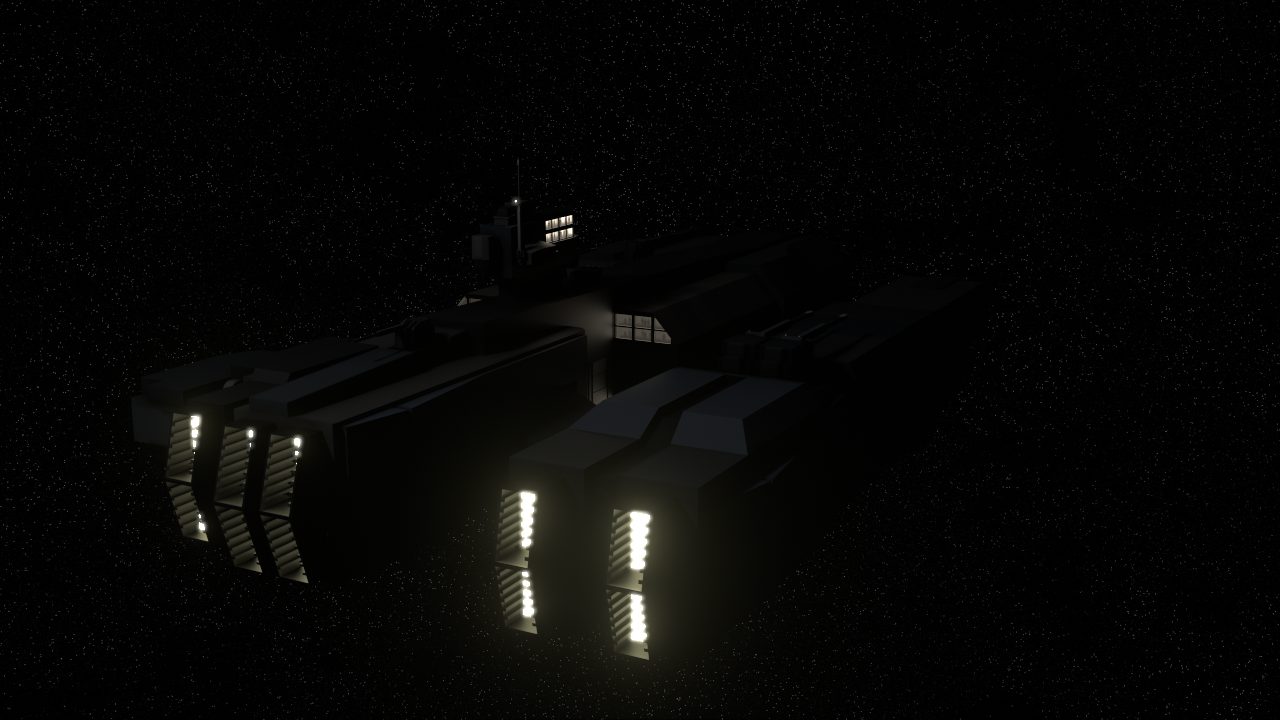 In addition we also brought on board 2 new members! That's right the team has grown even more since our last update!
Kyle (Aurel_Tristan)
---
Aurel has joined us to help improve the look of the cockpits in the game. We've heard most of you aren't happy with the current, so I think you'll really like to see what this guy has in store for you, some very cool ideas that I think are going to blow you away. He's got things like glowing control lights and reflections in the cockpit glass. Anyway, here's a very early WIP of the current redesign.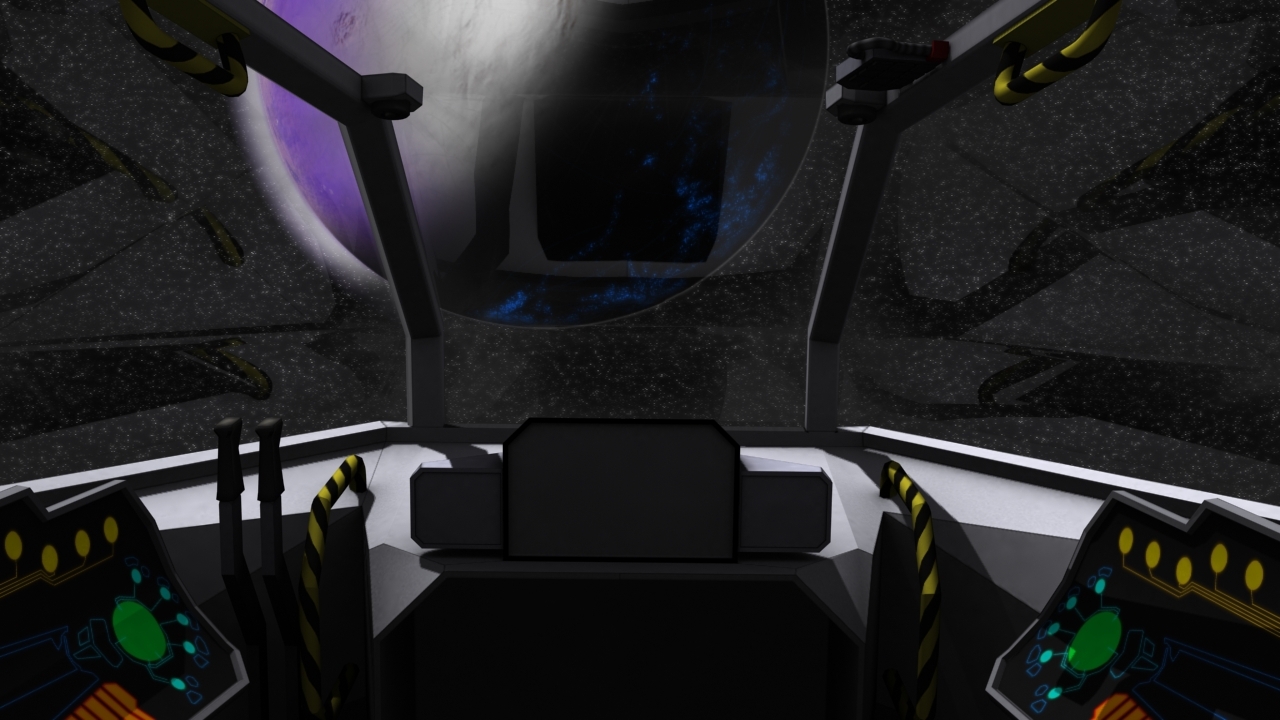 Not bad huh? Kind of reminds me of an F-15 or such, and I'm really excited to take that bad boy for a spin.
Kurt Conway (Dr.Piranha)
---
Piranha is joining us as our new new audio engineer. He's already sent me a lot of sounds and they are all of professional grade quality. Expect the sounds effects to take a mighty jump forward when I get them in. He's redone the laser fire, the explosions and gun fire, greatly enhancing the atmosphere of the game. For now you can listen to some of his personal compositions and arrangements at
In Game Ads
---
One last bit of news is that we've received our first advertisement to put in game! DarkstarMatryx sent us this cool design which we threw on a space billboard.
Of all our 8-Bit and Kicsktarter supporters, his is the only ad we've received so far. So if you were one of our supporters and paid for this, don't forget to send us your advertisement to onionman77@onlyhuman-studios.com!
Upcoming
---
Next up on the list, I'm going to be looking to fix up the lighting in the game, which should make things look much better. Doom 3 style flashlights anyone? Stay tuned! Rusty is also still hard at work on Mission 4, and when that's complete we'll be releasing a content update. He's got some cool ideas for the interiors coming up, involving sphere mapping on the floors, and fans you can see through grates! Here's just a very early WIP of what he's working on.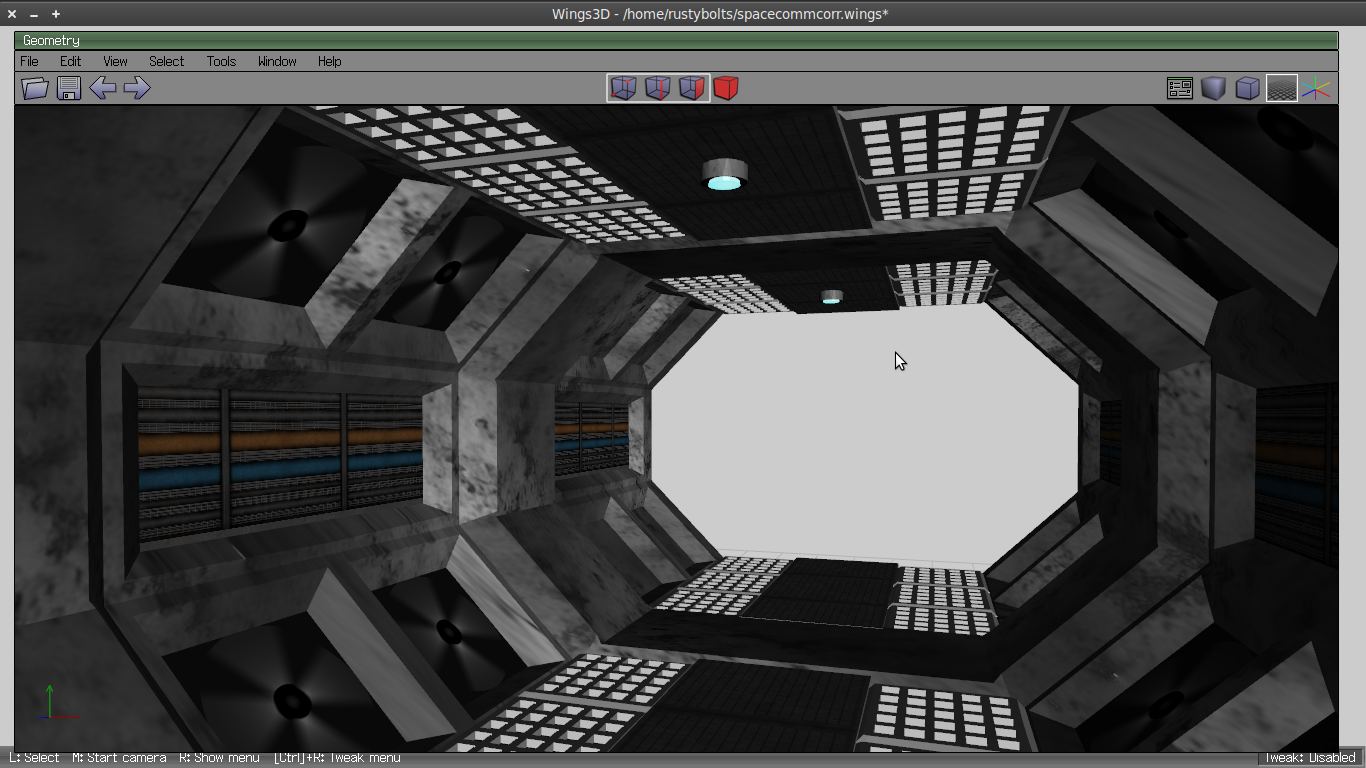 Playthroughs
---
The last bit I'll leave you guys with before I sign off are just some high quality playthrough's I've found on youtube. These are from previous versions of the game, but the video quality is just so good, I had to show them off!
Anyway, until next time, Happy Hunting!