Player Houses
---
One of the more important features in Endyr is building a house. This is achieved by chosing a blueprint, finding a nice spot somewhere in the world and then provide the resources needed. For example, a simple straw hut will need a lot of wooden boards, girders and -of course- straw.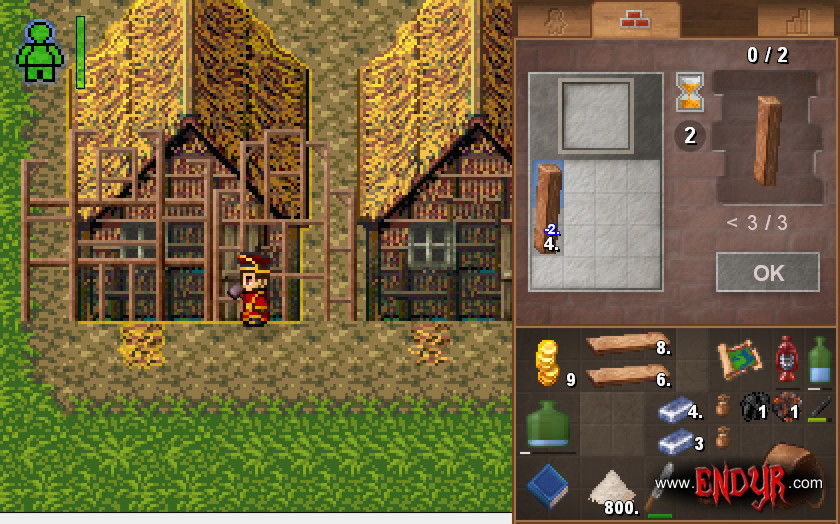 So why is this important to build a house again? Here are six reasons:
Storage room: Inside your hut you may place shelves, drawers, chests, etc. to store items and resources. While you could place your furniture outside they'd be easily lootable by thieves and monsters.
Workspace: Besides furniture you may also place an oven, anvil, workbench, drawing board or whatever you need. Working "at home" is safe and lets you access all the stored resources mentioned before.
Customization: If you don't like the default style you may change floors and walls to your liking. Or just place expensive stuff and rare items to impress your visitors.
Protection: This is not implemented yet but houses will protect you from enemies.
Socializing: Building a house together and using it as a home base is always a nice thing. Or maybe you like to invite other players for a chat? Talk about how to take over the world while enjoying a cup of coffee together (each house is like a private chatroom).
Game content: All the items mentioned before, as well as the furniture and the house itself need to be built by players. This means more work for carpenters, woodcutters, stone masons and everyone included in the work chain.
Context Menus
---
The second update introduces item context menus. While the primary reason for this was to display item names the new menus also let you access all available options and actions for the selected item: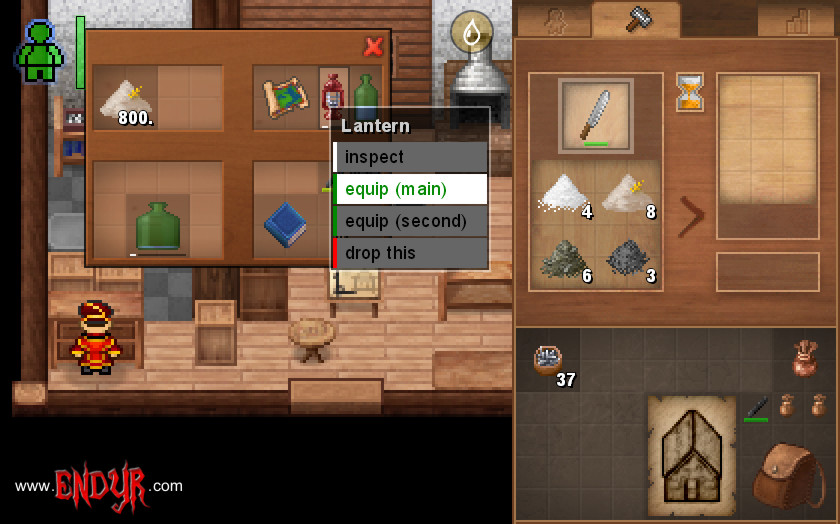 On top of that the context menu may display custom actions for individual items, like for example the lamp's light intensity setting (where brighter means faster oil drain) or the flame effect of a flaming sword.
Bread Baking
---
Many new items (like salt or nails) have been added since the second alpha test so here's an updated image of "how to make a bread". Please enjoy! :-)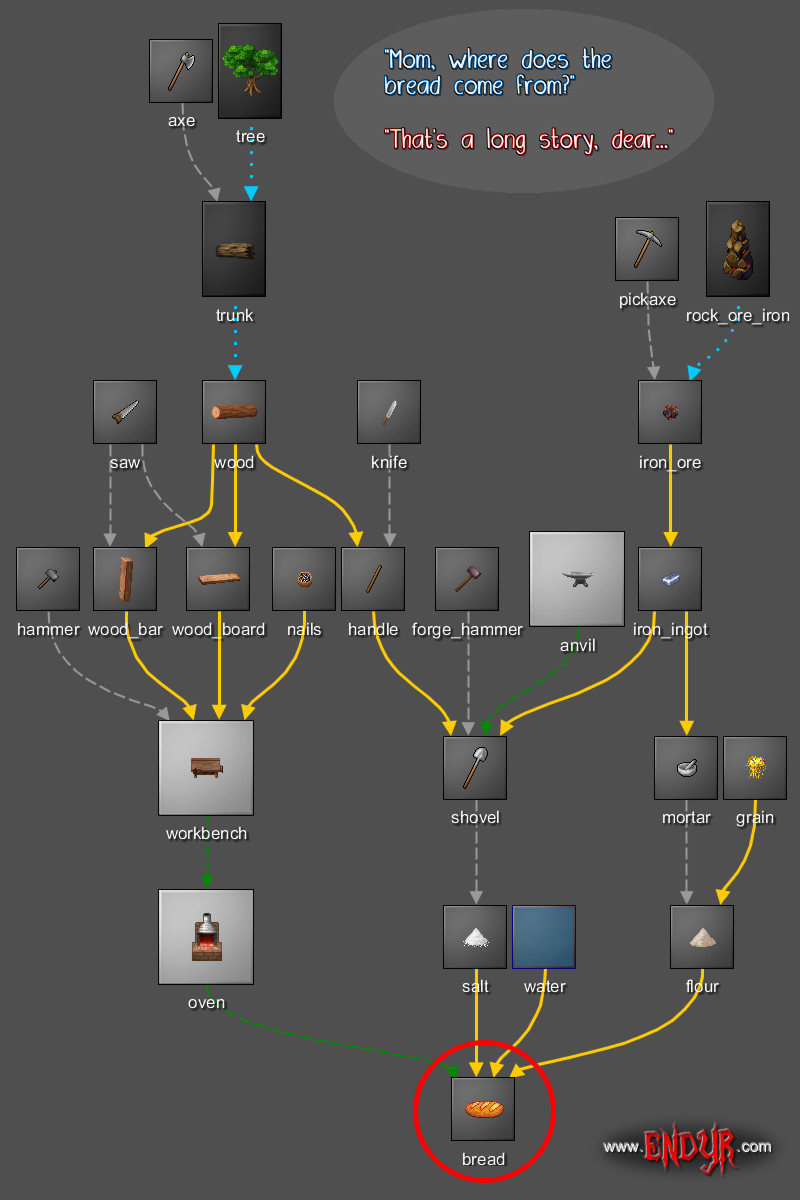 Newsletter
---
Are you waiting for the next alpha / beta / release? You may now signup your e-mail to get informed about upcoming tests (no spam, no ads, only release dates). Please visit www.endyr.com for more details and the signup form. Make sure to receive and click the activation link.
Note that this is NOT the account registration but only a newsletter.
---
Hoping to keep you eager!
Yhoko