I just released Ultra-Violence for free and I've got a new update coming really soon.
You can get the release here: ultra-violence.itch.io/ultra-violence
Here is raw unedited video of the game's latest version.
There is 3 more unedited gameplay videos availabe at ultra-violence.itch.io/ultra-violence
The game features over 40 weapons and items, 13 player classes, over 30 AI characters and 6 levels.
I will be adding more content in due time. The current levels will be converted into one episode when I have more released. I want most levels to be part of an episodic lineage.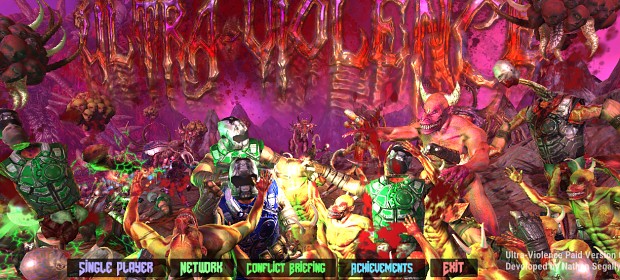 In these four images below we see the player battling horrifying foes, a few of his allies, and a dead player.
This really is my favorite project out of everything I have created and I am very excited to see where I go with it from here on.
I hope a few of you will join me on this journey. Thank you for your time and interest in this article.
-Nathan Segally