Here we are, it's January 2019 and we're about to launch Eight Dragons! It's been nearly 2 years coming, but we're finally here.
What is Eight Dragons?
Oh!
See these fine individuals? Well, they've got good reason (Repeat: good reason!) to be violent with everyone in their way! That's Eight Dragons!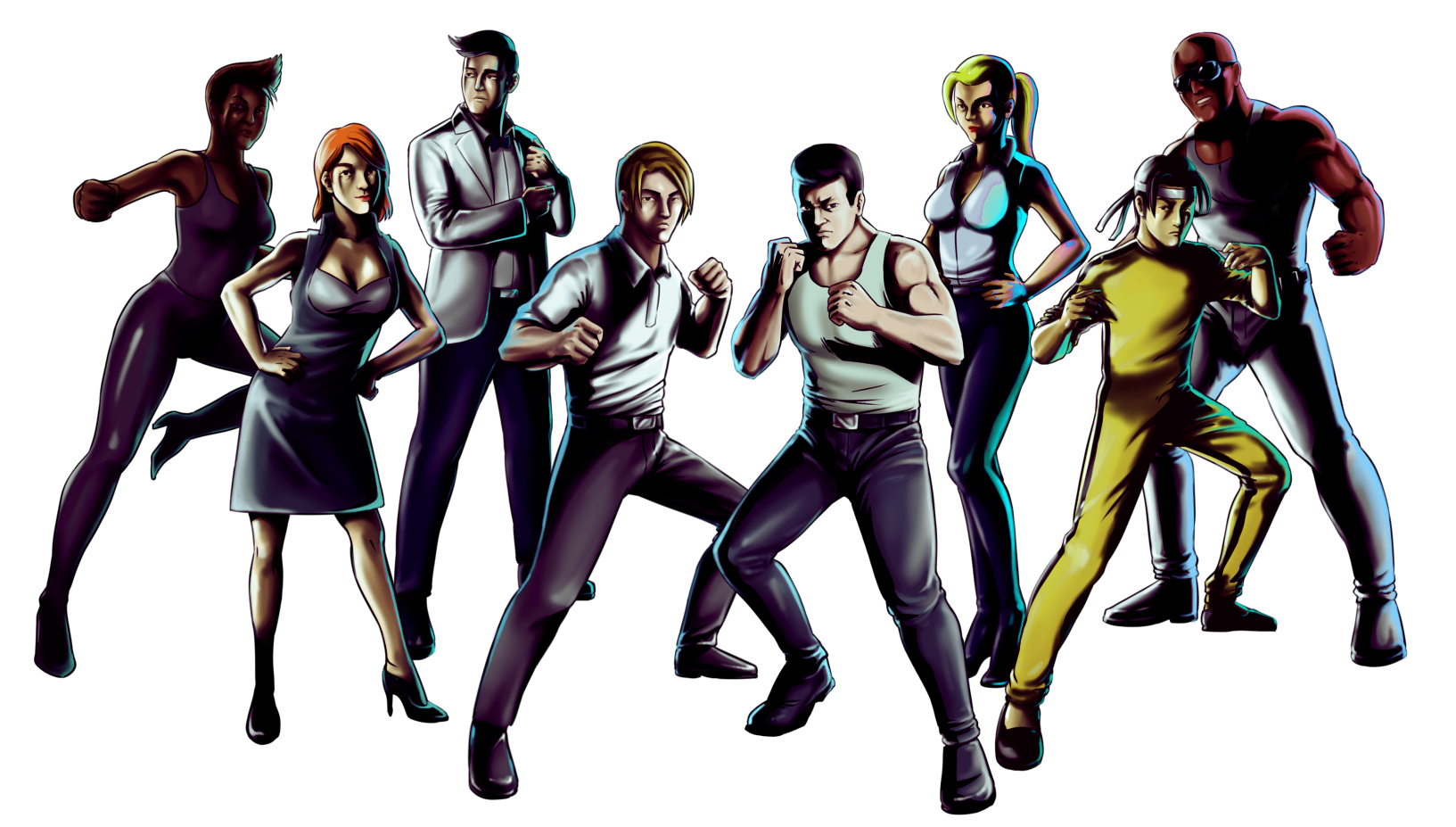 Last year we were lucky enough to be able to take Eight Dragons to a couple of conventions and show people the game, which was a massive learning experience. We were able to discover first hand what people liked about the game and what didn't work so well. We've spent the time since addressing the concerns of the players.

We've upgraded the music, addressed the graphics, modified certain play speed concerns, we've even simplified the flow from launching the game to kicking ass!

Here are some images from the latest graphic update.
You can get Eight Dragons at the end of the month, but lest you forget, why not pop over to steam now and add Eight Dragons to your wishlist?