Hello eggs! I'm back!

Over the last few days I've uploaded lots of little updates and patches. Now comes the part where I try to remember what I did.

Hats!
Yes... you can now unlock hats and put them on your egg! There is already quite a selection and I'm sure there will be many more coming very soon.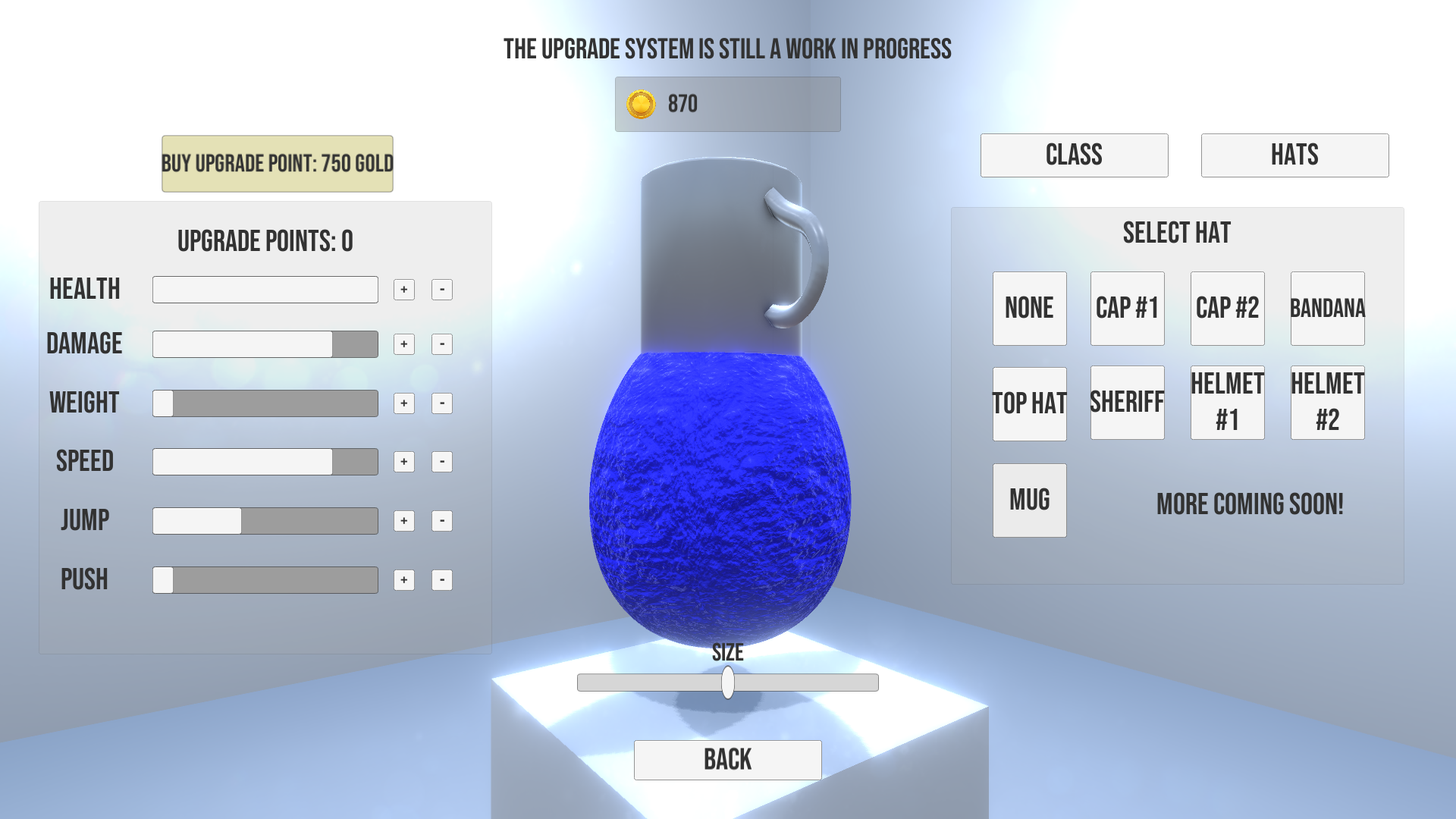 Hats are unlocked in different ways, some by reaching a certain level, some by completing missions and others by getting Steam achievements.
Most of the maps have had updates. I didn't make a note of all my changes so here's what I remember:

- Arena now has moving walls that start at random times.
- Arena's blocks have been slightly moved around.
- Arena now has a few tank traps and barbed wire scattered around.
- Egg Island has had a few new bases added and some island extensions.
- Bridges has also had a few new bases added and some rougher ground in areas.
- Alps has had some new mountain top areas added.
- The bridges on Alps are now slightly wider.

Other changes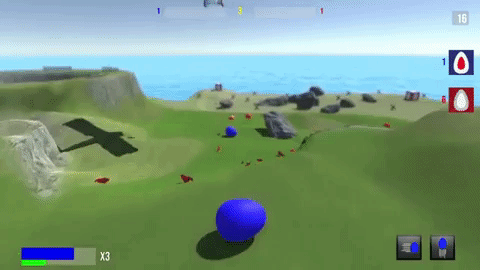 - You can now Push by pressing "F". Pushing will push you forwards slightly. You can use Push to get away from enemies or launch yourself into them.
- There's a "Push" and "Jump" icon in the bottom right of the screen which go brighter when they are ready to be used.
- You can now upgrade "Push" and "Jump" in the Egg Upgrades menu.
- You can now see both team's capture progress when capturing a neutral base with the enemy team.
- Capturing neutral bases is now much slower.
- AI enemies now wear hats, green kettle helmets for The Royal Egg Force and Stahlhelms for The Bad Eggs.
- AI enemies now drop their hats when they are cracked.
- Upgrade stats now load when the game loads instead of only when you go to the Egg Upgrade menu.
- Fixed the bug where Bomber Eggs would blast Heavy Eggs through surfaces or into space.