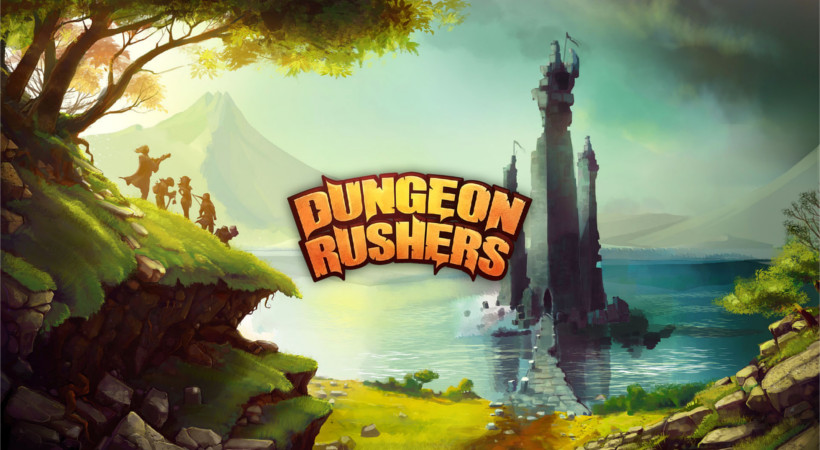 ---
Videos
Dungeon Rushers - Launch trailer YouTube
---
Images
Download all screenshots & photos as .zip
---
Logo & Icon
Download logo/icon assets as .zip
---
Awards & Recognition
"Indie prize selection" Casual Connect Amsterdam
"Indie of the week" indieoftheweek.eu
---
Selected Articles
"Once you're able to upload your own diabolic creations, you'll be hooked"
- Indiegames.com, link
"Looks promising, so if you're into that sort of thing, check it out!"
- The team of Darkest Dungeon, link
"Sure, Dungeon Rushers is filled to the brim with nostalgia, but it is also a blast to play. 9/10"
- OPNOOBS.com, link
---
Monetization Permission
goblinzstudio allows for the contents of Dungeon Rushers to be published through video broadcasting services for any commercial or non-commercial purposes. Monetization of videos created containing assets from Dungeon Rushers is legally & explicitly allowed by goblinzstudio. This permission can be found in writing at https://www.indiedb.com/games/dungeon-rushers/presskit.
---
Additional Links
Animated gifs
Get animated gifs about the game imgur.com/a/fah2u.
---
About goblinzstudio
Boilerplate
Dungeon Rushers is a 2D tactical RPG combining dungeon crawler's gameplay and turn-based fights. Manage your team, loot dusty dungeons, crush armies of monsters and craft mighty equipments. Be part of an epic adventure with a colorful cast of characters in an off-beat universe. Build your own dungeon and challenge other players!
More information
More information on goblinzstudio, our logo & relevant media are available here.
---
---
presskit() by Rami Ismail (Vlambeer) - also thanks to these fine folks