-Gameplay:

Since BGO, a lot of novelty are contained in the new game engine gameplay can be divided into three parts:
Action:
The action part, no surprise, that party should appeal to nag of all kinds. The animations of the characters were redesigned and new ones were added.
Control side, the game will offer a gameplay more nervous and more accurate than its predecessor.
Boss side, a new more "classic" but definitely will be offered effective, so the Boss will be more varied and "unique" in context.
Finally, again in comparison with BGO, novelty, a new category of characters will be playable, what I call the NSC (Non-shooters Characters).
NSC as the name specifies, shall not use firearms, they will be equipped with their weapons being specific and can therefore perform melee attacks with more or less destructive.
Infiltration:
On this side, the innovations come primarily in management of AI enemies and potential allies. New actions were added to "facilitating" the infiltration. An important novelty is still worth noting, see below.
Exploration:
Exploration is part novel and tell me, exploration in a 2D game WTF? Well I would say that indeed at first, exploration in a 2D game that may seem boring, linear view useless ... But I questioned at length about this, and I think I found a solution that could be quite interesting. This solution will also be used in the levels of infiltration, but more simplified in this mode (yes this is the important development that I mentioned).
Here's what you will be offered, quite simply the solution that I think is a system of gates. Wholesale level would consist of several parts that through this door system, would make it on other plots of different maps or even to return to a previous one.
-Images:
In the previous series of images was presented at the Nezel arid desert, and many now discover new screenshots, taking part in the last level of Black Ghost OPS 2.0, the Nemesis Elite Core, with our good old Dragon.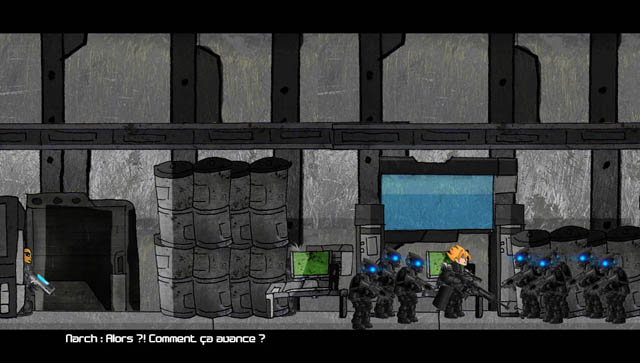 Screenshot of BGO 2.0, within the NEC, the submarine hangar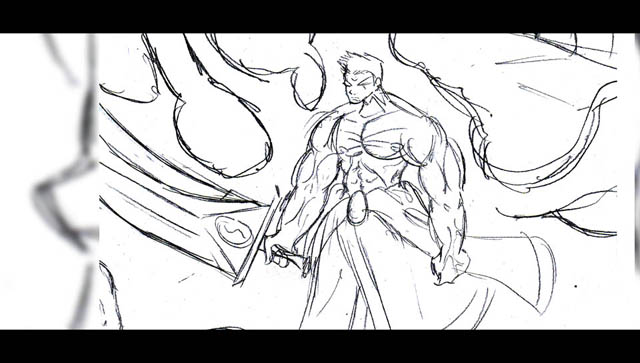 Screenshot of BGO 2.0, General of the GIN, Krovoss, moody you will notice ...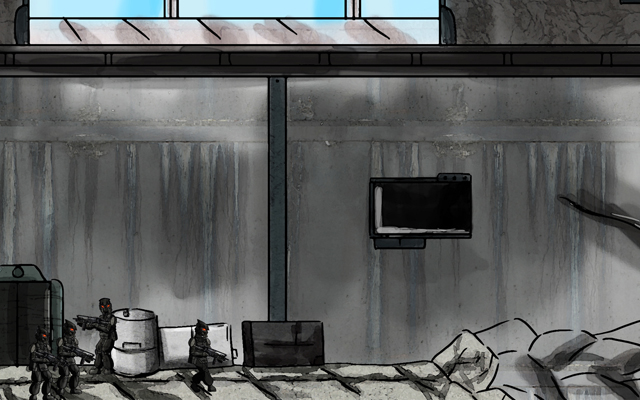 Nemesis some reinforcements to our General friend * Note that the problem of "broad strokes" is solved, but the first 3 images were made ​​before *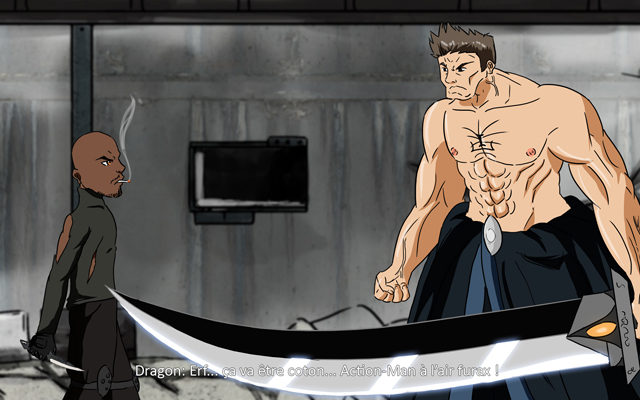 Dragon and his bad jokes, will be back...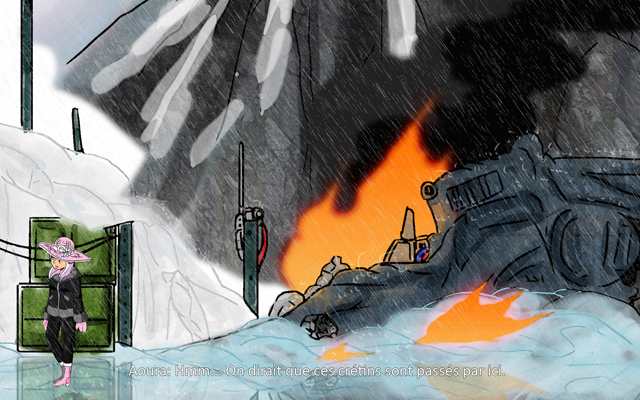 The beautiful Aoura will also be part of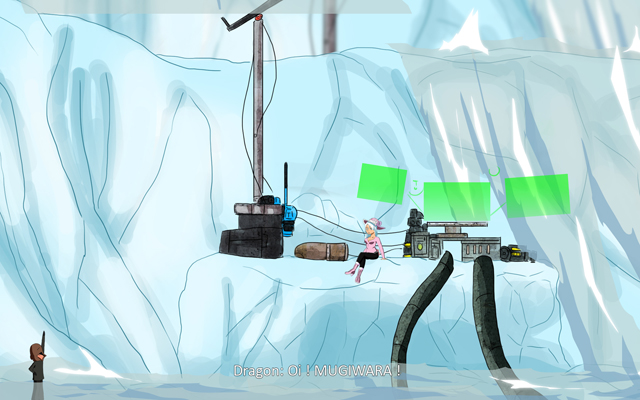 Nod to a famous pirate captain

Kawaii ...

-Characters:
Dragon
Name: Drayzaai, Alexander
Alias​​: Dragon, Black Iron, The Old Dragon
Synchronization: the Fire element, element Earth
Age: 27 years
Place of birth: France
Professional Status: Agent UWPC (Commander)
Dragon is a main character. Rarely seriously, rather there to lighten the mood with his humor and his jokes muddy.
In battle, he likes close combat and weapons.
Weed
Name: Nicolier Lushian
Alias​​: Silver Fox, Weed
Synchronization: Element Air
Age: 26 years
Place of birth: France
Professional Status: Agent UWPC (Captain)
Weed is just the opposite of Dragon. It contrasts sharply the duo. It is a patient person and very intelligent, he was nicknamed the Silver Fox because of his silver hair.
He does not like to be on the front of the stage, but if he must show he knows what dreadful.
Azura
Name: Catherine Delbtos Da Verona
Alias​​: Azura, Light Snow
Synchronization: Element of air, water element
Age: 25 years
Birthplace: England
Professional Status: Colonel OMUS
Azura is a young colonel, but with a very interesting CV. Although she loves to play his physical, it is nevertheless reckless and dangerous to his opponents. Azura handles both firearms as weapons.
Aoura
Name: Ayumi DeBelgarde
Alias​​: White Dragon Aoura, Imperia Rosen
Synchronization: Element of Fire, water element
Age: 27 years
Place of birth: England
Professional Status: Agent UWPC (Captain)
Aoura is a childhood friend of our two heroes. Despite her angelic looks, this is a pretty girl, bossy, impulsive and a bit manipulative. She likes to use his charm to get what she covets but also a very perceptive.