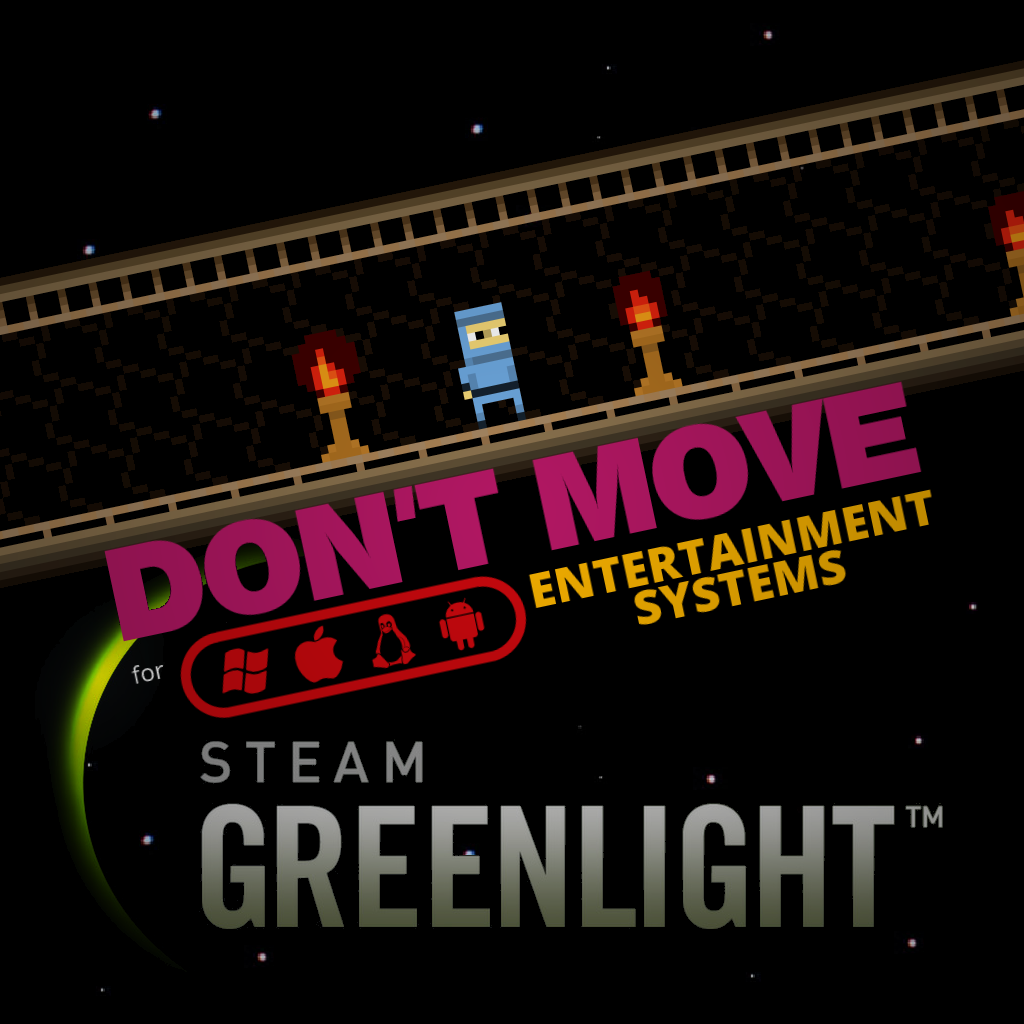 Don't Move is now on Greenlight! Vote for it please!
Don't Move will be available on Steam at a normal price of $1, which will include access to all versions of the game, including Android, as well as the soundtrack. Everyone who has previously purchased Don't Move will get a complimentary Steam key, as well as access to future releases of the game on iOS and Ouya (if possible*).
If you'd like to become one of those previous purchasers, feel free to pick up the game on IndieGameStand!

Of course, you can always get more info about the game from the official website, or you can just check out the new trailer below!
Thanks everyone!
* Historically, it has been difficult or impossible to gift versions of games for iOS. I'm also not familiar with Ouya's policy on free download codes. If I can make it happen, though, I will!