Patchman is back in our second episode of Don't Be Patchman! First Patchman defeated the Circle Boss in the first episode: Patchman vs. Red Circles and now you need to confront the Square Boss in Patchman vs. Blue Squares!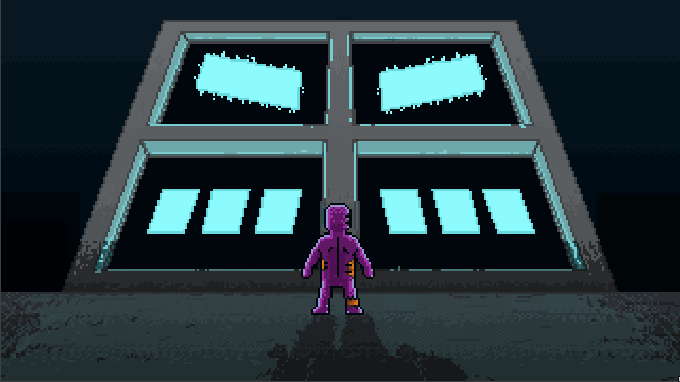 Patchman's primary goal has always been to rescue the Sheeple - and this time, it's the Sheeple of Office World! What's Office World? Imagine Dunder Mifflin meets Gringotts inside The Matrix. Obvious now, right? Across this diverse land of uniformity, you'll meet all sorts of new Sheeple: Boardroom Sheeple, Teller Sheeple, Security Sheeple, Desk Job Sheeple, and more...

A world of offices can't be 100% made of quirky coffee mugs and spiffy ties. There was a price to pay! Cast outside of the shiny buildings are the Homeless Sheeple. They live in shacks and feed off the crumbs found in the wrappers of old Vending Machine packages, tossed aside as garbage by unaware corporate Sheeple! Patchman will have to rescue them, too! And maybe they'll even help our hero in ways unexpected...

PATCHMAN VS. BLUE SQUARES is the second episode of a four-part series that when all combined together makes a game called: DON'T BE PATCHMAN! Be sure not to miss out on uncovering the mystery of Patchman, as when the final clues are revealed, it will blow your entire view of the world apart!!!
In-Game Screenshots: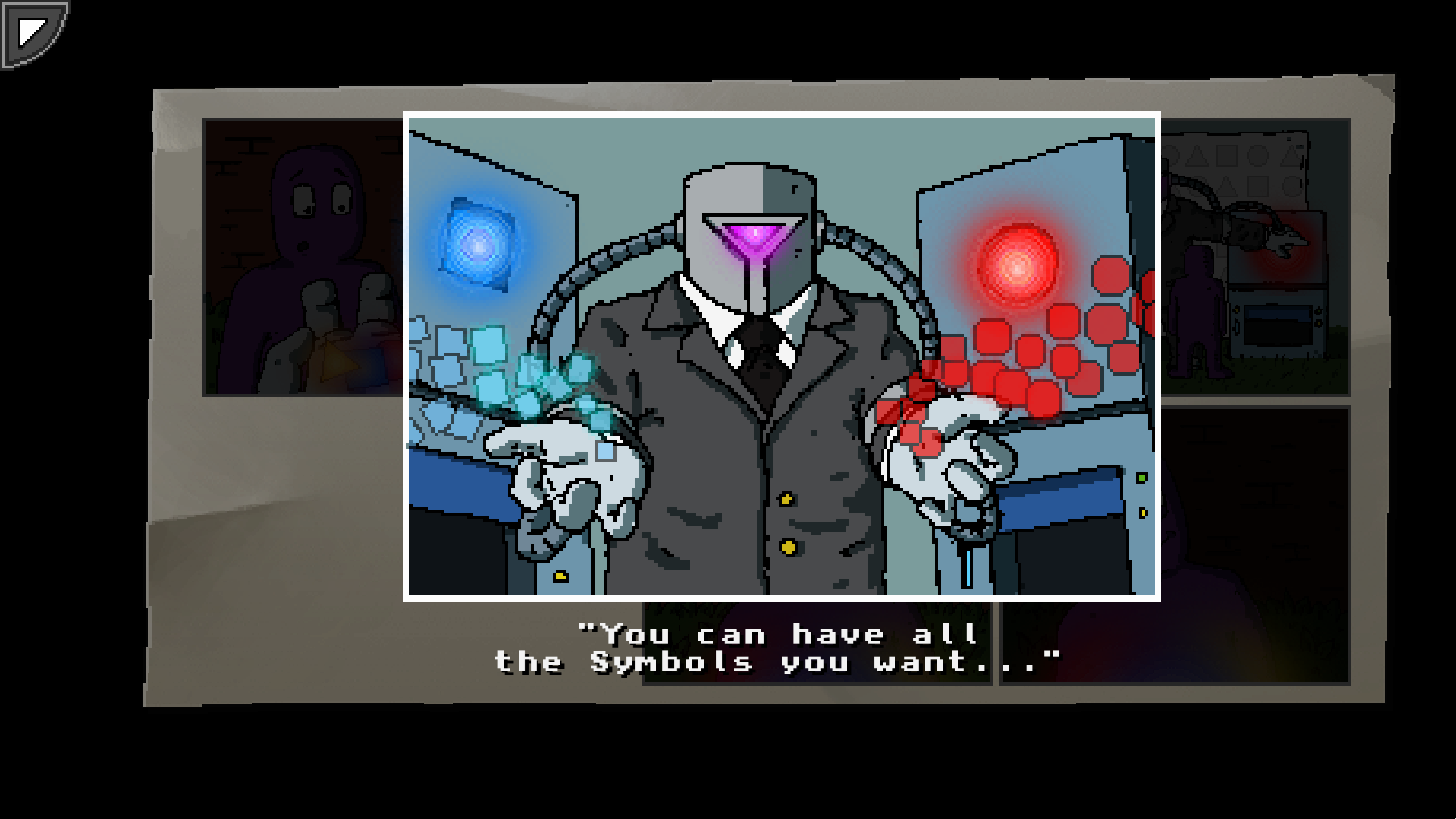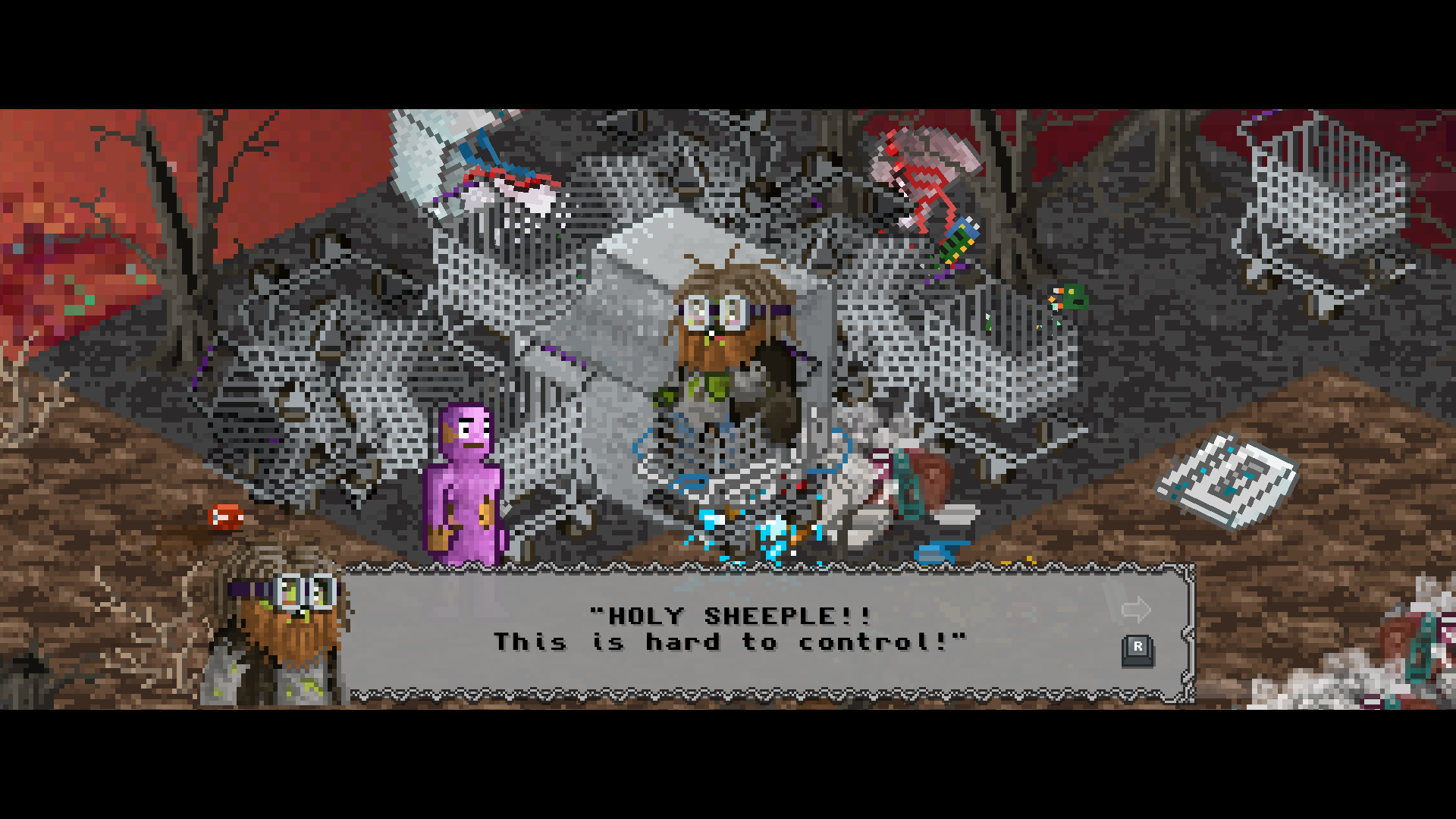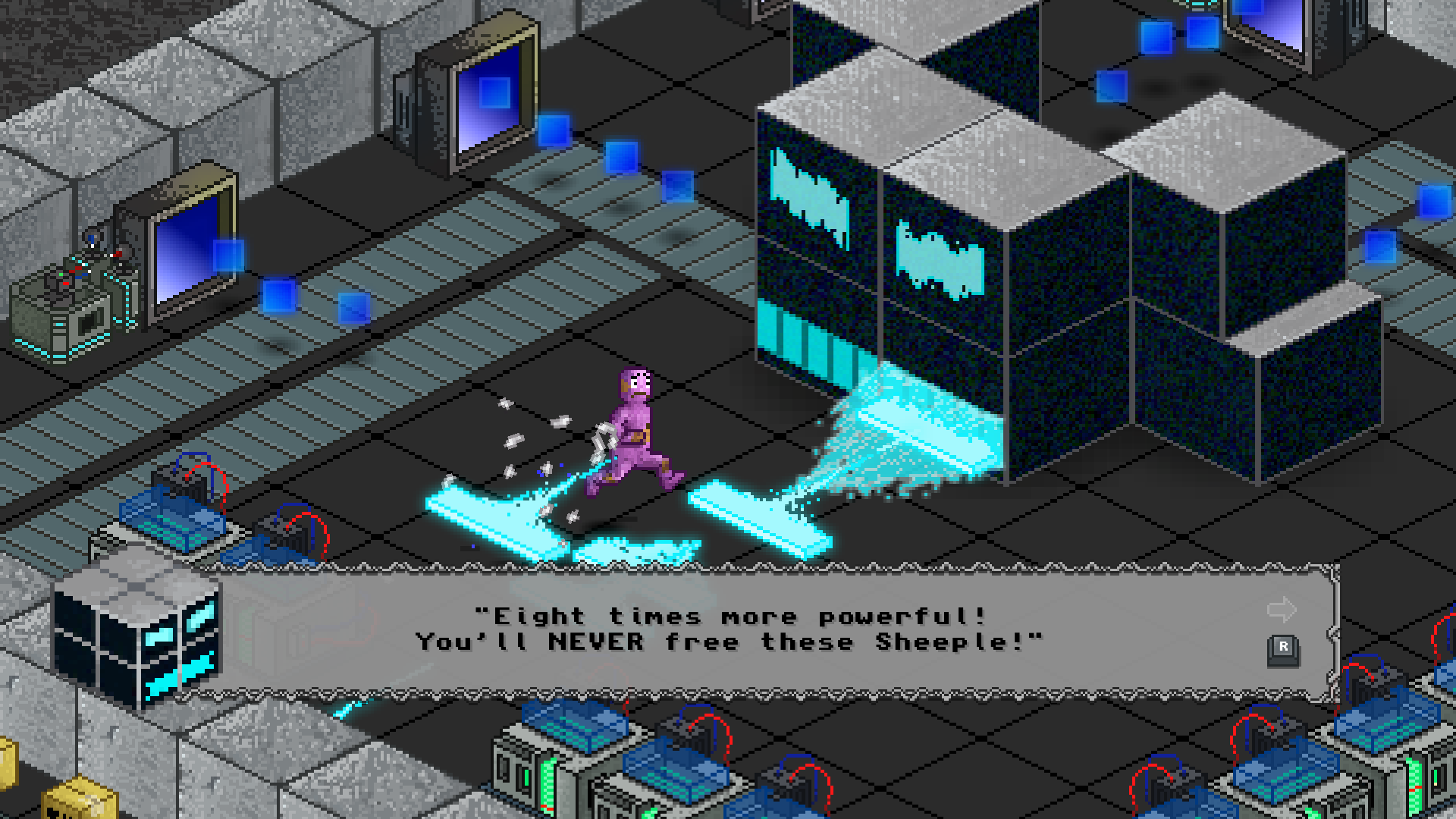 We are also running a crowdfunding Kickstarter again:

I'll be back to posting more development-style updates next. It's been a while because I was working so feverishly on the game. I always have to ask myself: "Work on the game or blog about it?" Well, I usually choose to work and now I've come out of 'hibernation' so to speak. :)
Thanks for taking a look, and long live indie games!!