A few weeks ago the Dilogus team sent out a call for a PR officer to help keep the community up to date on the latest news concerning the development of the game. I'm pleased to announce that I will be the one happily assisting the team by answering community questions and providing you guys with those meet the team interviews you've been looking forward to so much! My name is Ashley King and you can expect see more regular updates on Dilogus since I'll be nagging the developers until they give me a bone to share with you.


Meet the team?
About a week ago, we've closed in the votes on our previous poll over at our Facebook page, which was preceded by another poll about Meet The Team articles. The votes clearly reflected that people would be interested to know more about the people behind Dilogus - The Winds of War, therefore we bring you a series of articles (this is just one of the many for the next 2~ months) that will feature members of the project.
André Boström - 3D Artist
André Boström is a 3D artist working on Dilogus -The Winds of War mainly, while he does lend a hand towards our other game (InMomentum). It's his job to make sure you're visually wowed by the environment within the game, so if you've enjoyed the screenshots released so far, then André is performing his job remarkably well. André has been interested in 3D design and art since he was a young lad, as when I had a chance to talk to him, he regailed me with tales of fierce competition between himself and his brother while playing old classics.
So what are some of André's golden oldies? Blizzard Entertainment and Westwood Studios really left a mark on him as a boy, as André mentioned anything they produced was gold for him. Obviously he enjoys the strategy genre, since Warcraft, Starcraft, and the Red Alert series all fall within the jurisdiction of those two studios. Another game he mentioned was Captain Claw from Monolith Productions.
While André enjoyed these titles as a child and teen, it didn't dawn on him until his late teen years that the games industry could be so vast and modelling could be so fun. He quickly became interested in the realm of 3D art and decided to give it a whirl. It's not an easy path to take, but André persisted and from the beginnings of the most basic tractor model, he has progressed to the work you see in Dilogus - The Winds of War today.
I asked André if he had any teasers about what he was working on for us, and I received the cryptic reply "If I tell you, I'll have to kill you," with the addendum, "I've always wanted to say that!" While I couldn't get our 3D artist to share any special secrets concerning what's coming up next in the realm of Dilogus, I do have another character concept to share with you! (While new screenshots are inbound next week which will contain his work as well!)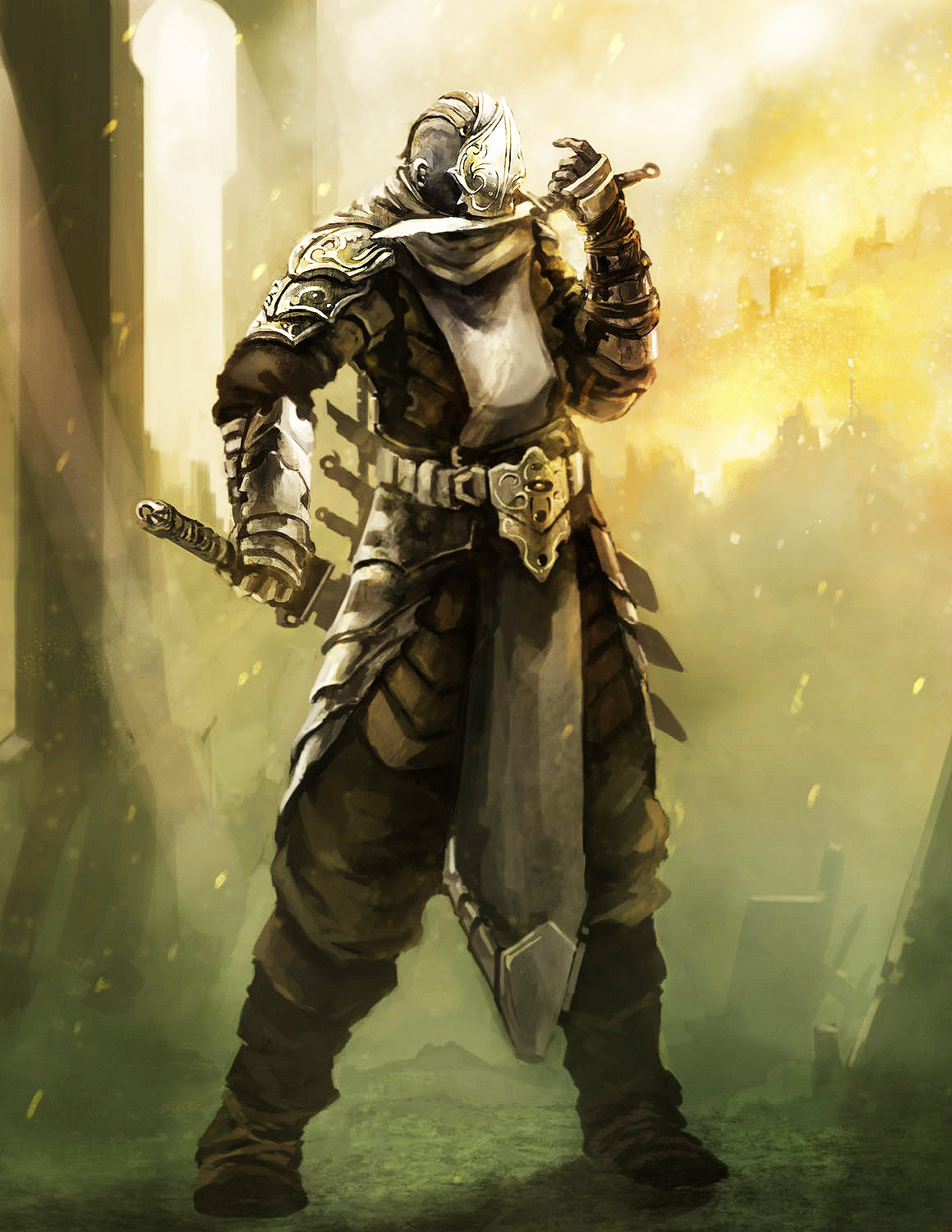 An Asher elite, a creature of celerity, cunning and unmatchable skill to kill.
Since work is not all fun and games as much as we would like it to be, I asked André what were some of the least favorite parts of his job. He's a surprisingly amicable fellow and said that he enjoys all aspects of 3D art, but if he had to pick one realm that he would prefer least in the spectrum of his work, it would have to be creating a low polygon 3D model from a high polygon 3D model. He describes the process as, "translating a high detailed 'mesh' to a low detailed version so that the game engine can handle the 3d mesh. It's almost like building the same 3d model twice."
His favorite indie games include the highly atmospheric Limbo, and Crazy 8 Studios' Cogs. He also mentioned not having played a lot of indie games despite being part of the scene, so if you have some suggestions shoot them at André in the comments.
You have a question for André? Feel free to ask. We're all ears (well, we're all eyes actually).
---
Thank you for supporting Dilogus: The Winds of War!
If you would like to follow our progress, you can
Watch
the project or tune in with one of our community sites. Another option is to have a check in at our
Forum
.