Hello!
Let me introduce myself quickly. I am Elliot Collis, I have been living in Japan for the last 2 years and for the last few months been working on my game 'Desolate'.
I just updated the description, so here is what the game is about!
"This is a personal game written about my emotions, and my acceptance of self. Traverse a beautifully hand-painted world, using the 3 core interactions of sound, gesture, and touch, to communicate with its inhabitants. "
Currently I'm busy painting as much as I can, and working towards a small demo which I will hopefully show at Bit Summit! If your in Kyoto during March or already heading to Bit Summit, come check it out!
Here are a few screens of some of the environment.
This one will also be used for my new business card, have a look!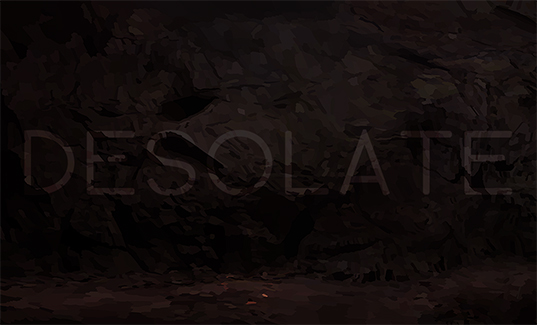 Let me know what you think of the look of the game so far, and if you have any questions feel free to ask :)