Ship classification and scale in DSS are divided in 2 super classes: Corvettes and Capital Ships. This super classification is reflected in the game by how they are managed and how they behave.
Corvette Super Class
Players can build huge amount of corvettes in shipyard stations. Those are usually fast maneuverable ships that engage in dog-fight behaviors as they can only target one ship at a time. They can also dock to stations and capital ships.
Capital Ship Super Class
These ships are huge and expensive to built and maintain. They can not dock to stations nor other capital ships and can't use warp gates as they are too big to fit in any of these. They, however, are heavily armed and armored. Their arsenal of turrets allow them to fire at multiple targets at a time. They are to be feared as they leave only destruction upon their path.
Class and Scale
Under the super classes are normal ship classes. From tiny to gigantic, they are as follow: Utility Ship, Corvette, Frigate, Destroyer, Colony Ship, Cruiser, Carrier, Battlecruiser, Battleship, Super Carrier and finally Dreadnought.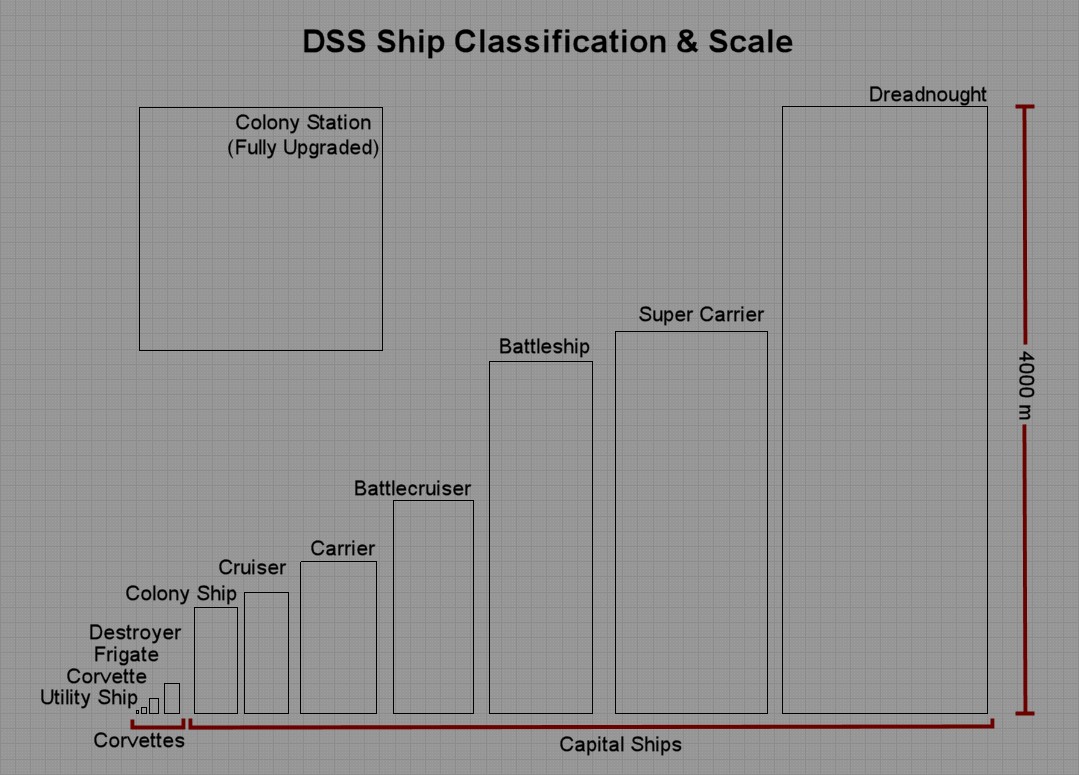 Carriers
Carriers are a group of capital ship that are relatively lightly armed but can carry great amount of corvettes (SP). These corvettes are coordinated by the carrier to attack enemies, defend the carrier, dock back for repairs, etc.
Here's a colony ship compared to corvette ships in game.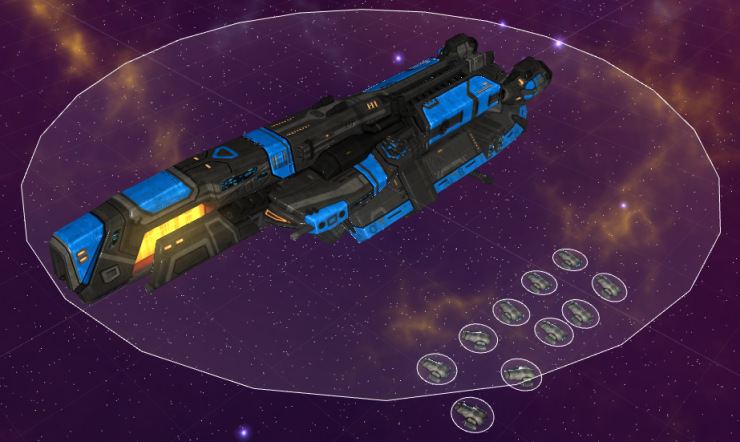 This is of course subject to change as it is only the first draft. But it gives a pretty good picture of what I want to achieve in terms of grand scale space battle. :D
Any comments, questions or suggestions are welcome :)
You can comment on my forum as well!