From now on, I'll be trying to do weekly recaps of what happened throughout the week. We've been seriously neglecting the indiedb news section, sorry for that.
To get you up to speed and as a general introduction to the game, you can check out this gameplay teaser.
Also, if you haven't seen it yet, I've finished the cruiser assets a while ago, which allows you to custom build capital ships like this one.

Feel free to check out these highres wallpapers of cruisers rendered in-game.
Now, what actually happend this week?
I''ve continued work on a fourth cruiser nose. Noses are optional to add, but do come with strong benefits. In this case, it allows you to add 4 sideweapons (size 3, the same size as the turrets you can see in the image and wallpapers above).
Sideweapons, contrary to the name and unlike turrets, always point forwards and aimed by maneuvering the entire ship. They are extremely powerful and are used against enemy capital ships and stations.
Like all my assets, the nose 4 started out as a highpoly model. I rarely do concepts for DSS, so this is where I figure out the basic design. I'm defining the proportions, surfaces and shapes and usually add some greebly details. Is extremely important at his point to make sure the asset works and can be combined with all other assets it can be combined with in the game. In this case, the nose4 has to be able to fit directly on the spineroot1, as well as the spine1 and spine4.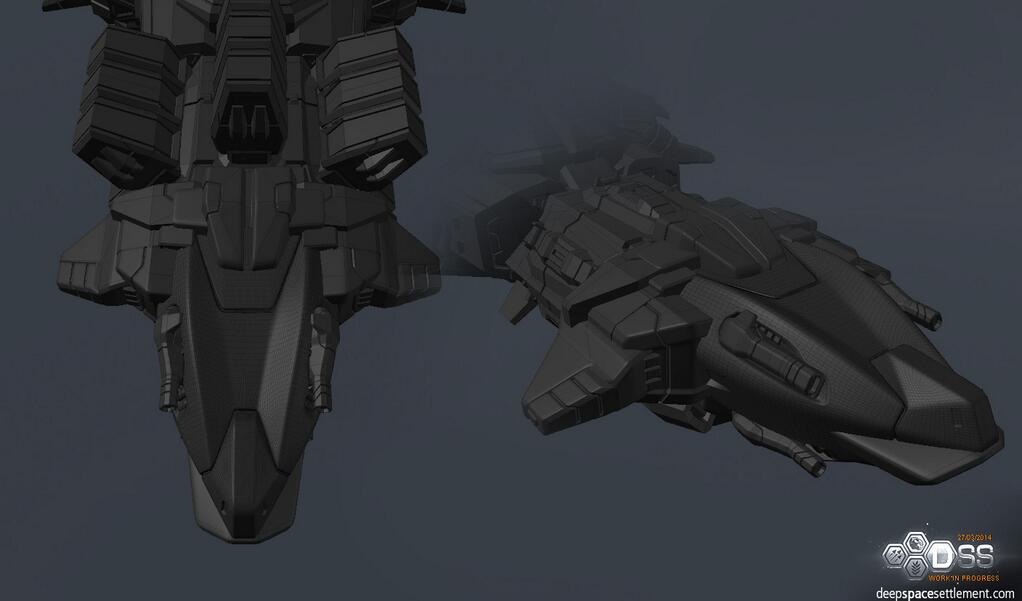 Once everything works, the design is locked down. A lowpoly model is created, texture coordinates
are layed out, a baking cage is created and when I did a good job, the normal mapped lowpoly mesh will look like this, transferring all surface information from the highpoly mesh over to the game model: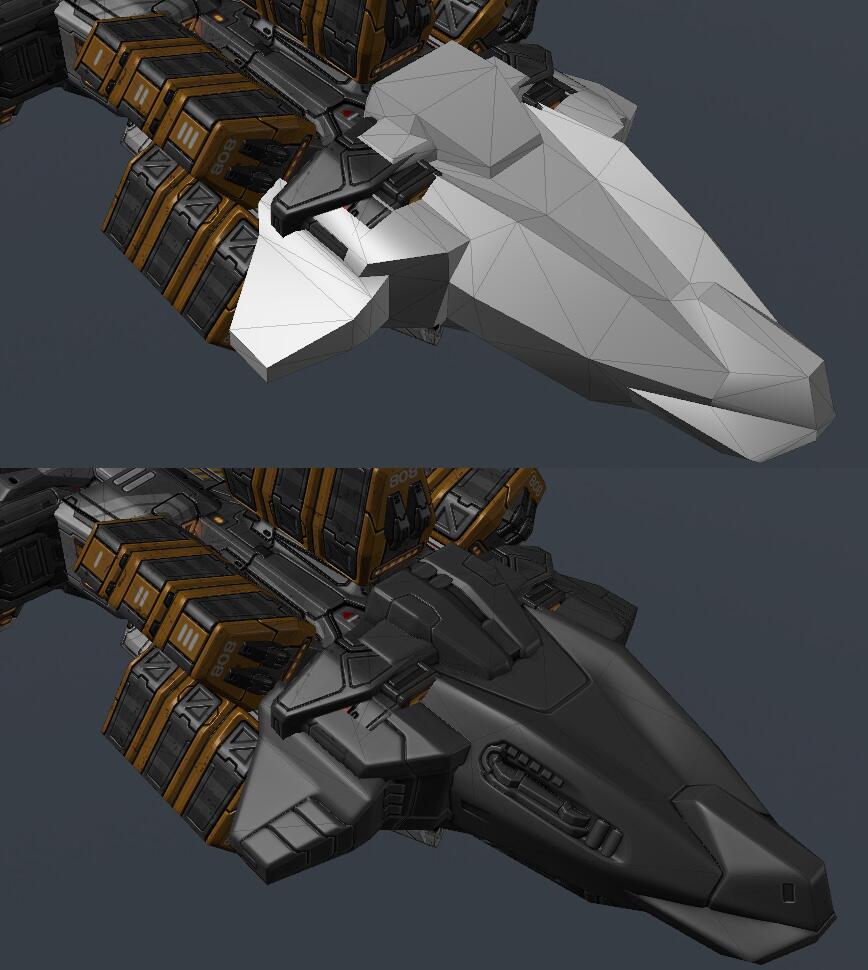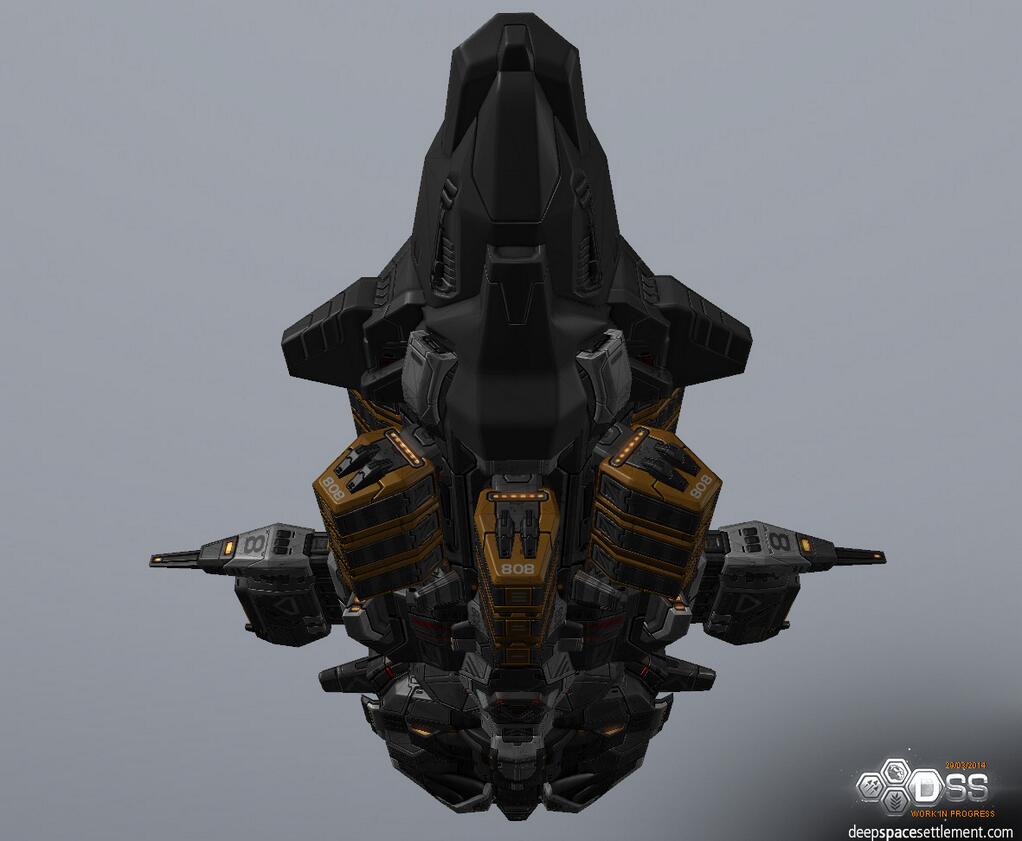 Now, texturing can start. Texturing is much more than just slapping on colors. It's really a continuation of the design process. Here you can really refine your shapes and create new ones.
Check out this progress shot: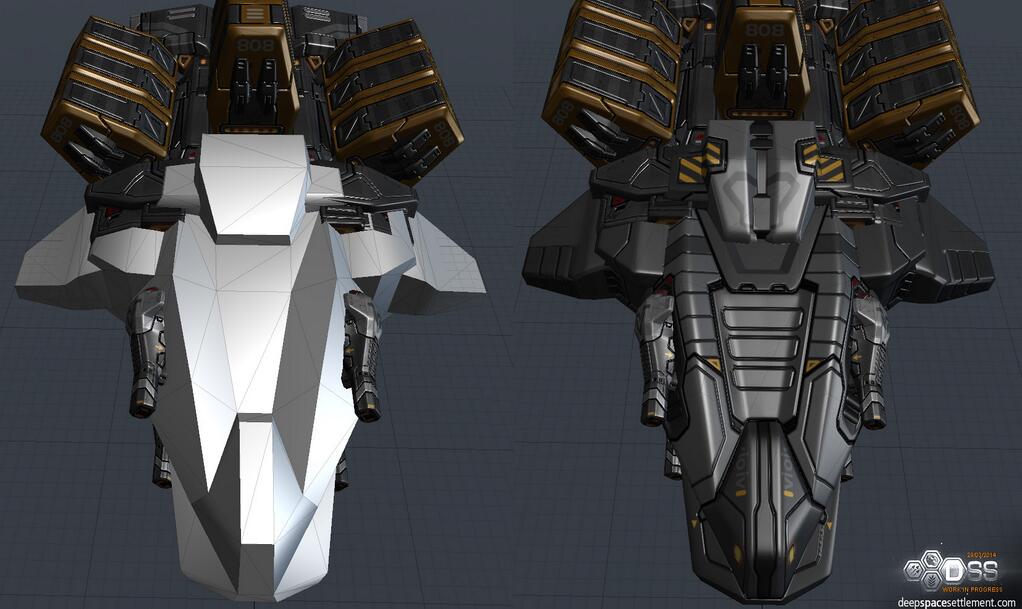 And the finished version: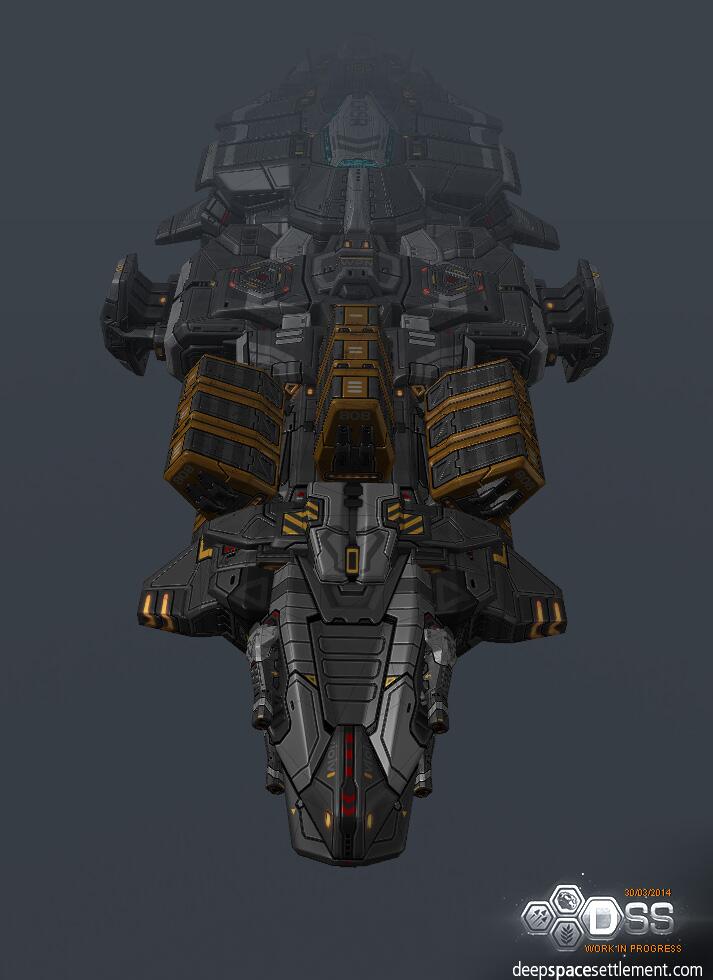 In-game: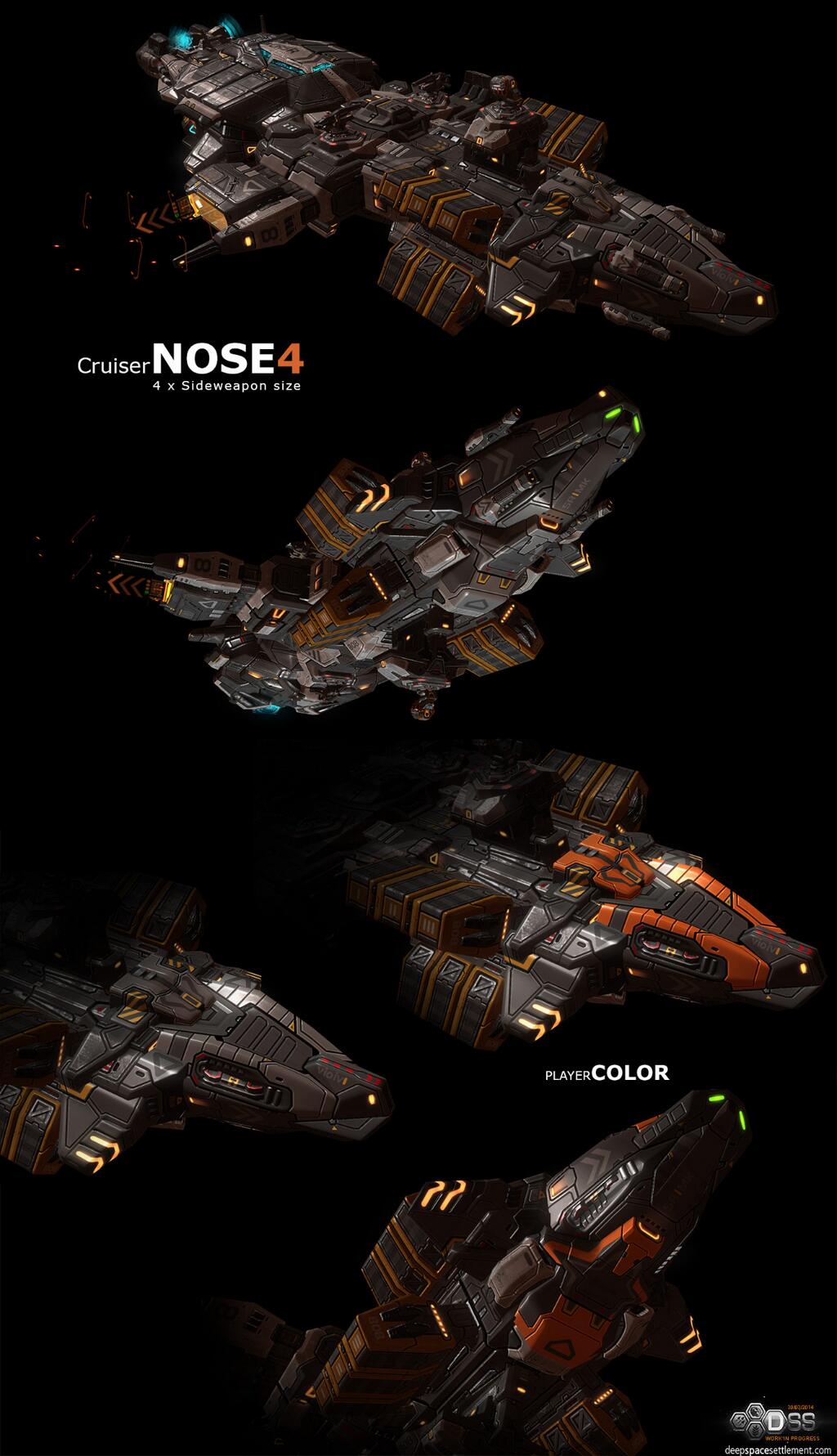 In some of these images you can see the sideweapon1. Right after the nose4, I've started work on the sideweapon2(names are placeholder). Since Stephanie had a specific idea, inspired by District 9 in mind for it, I did a simple concept: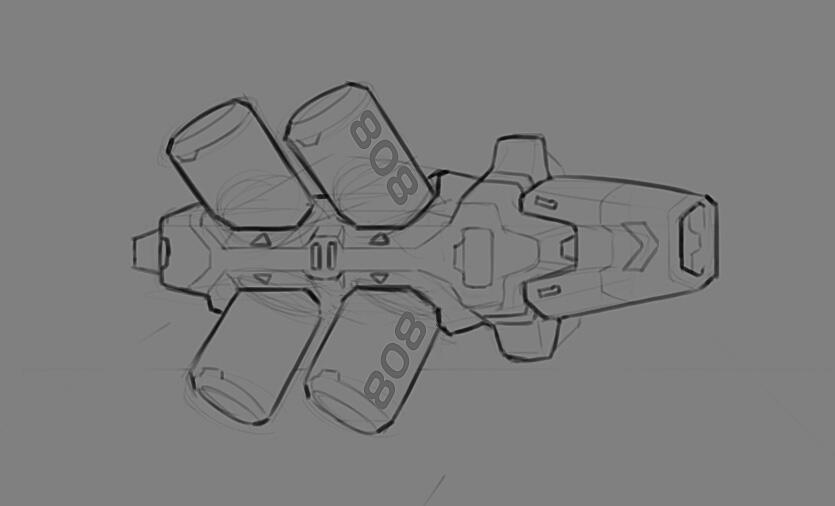 This was then translated into 3d, almost 1:1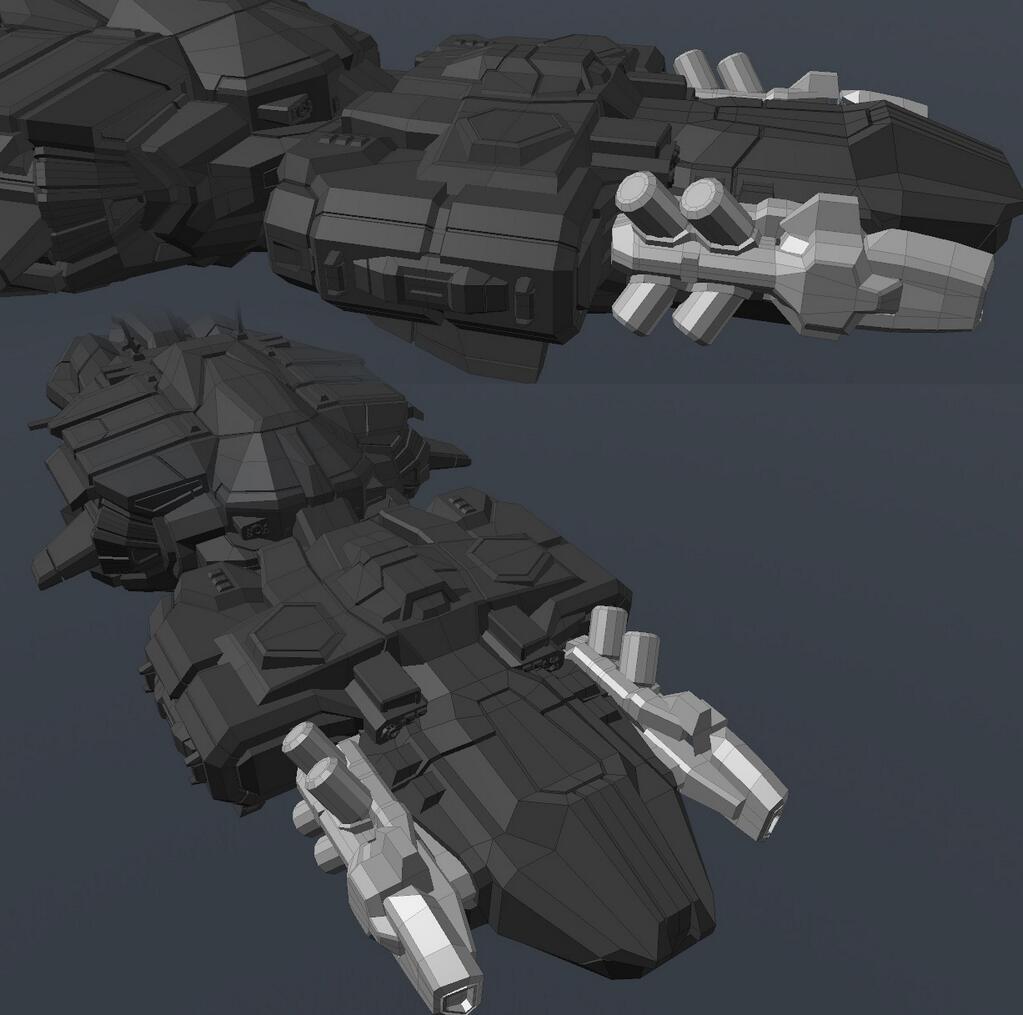 The lowpoly, uv and baking process is identical to the nose4 described above. The sideweapon2 is show here as a size4 on the nose1.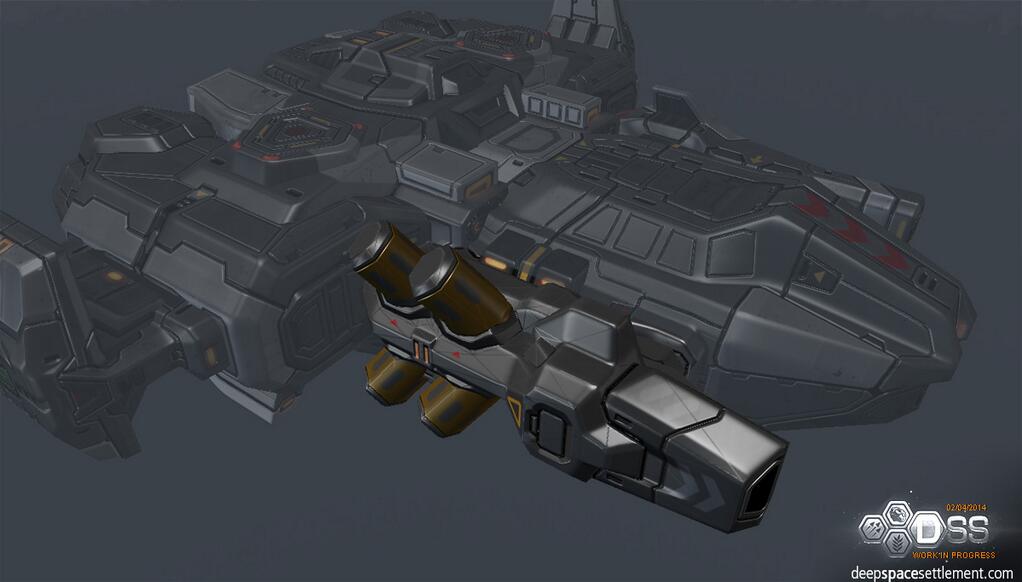 And in-game: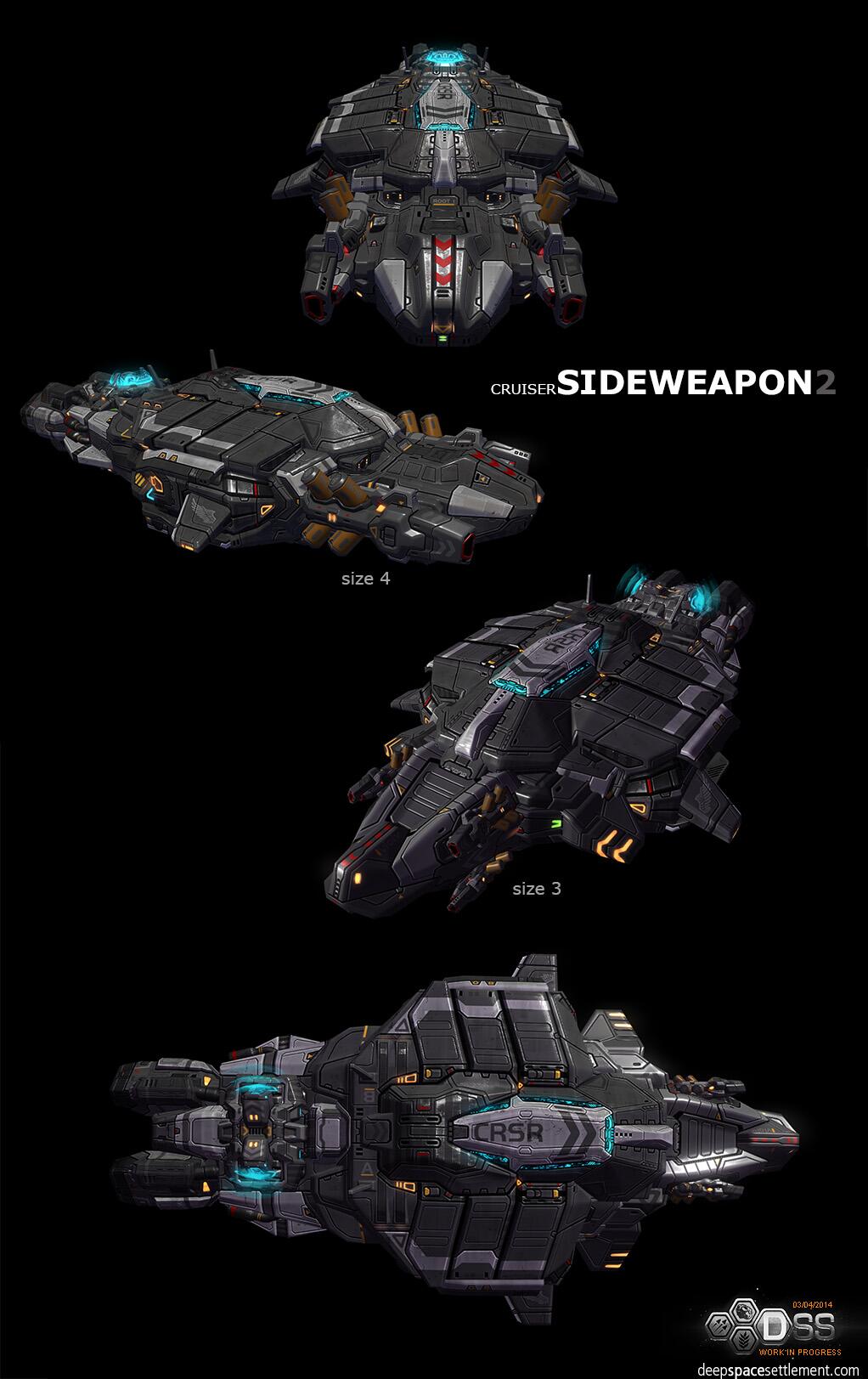 And one more time on this dual-snub-nosed cruiser, 4 x size4. A lot of fire power right there.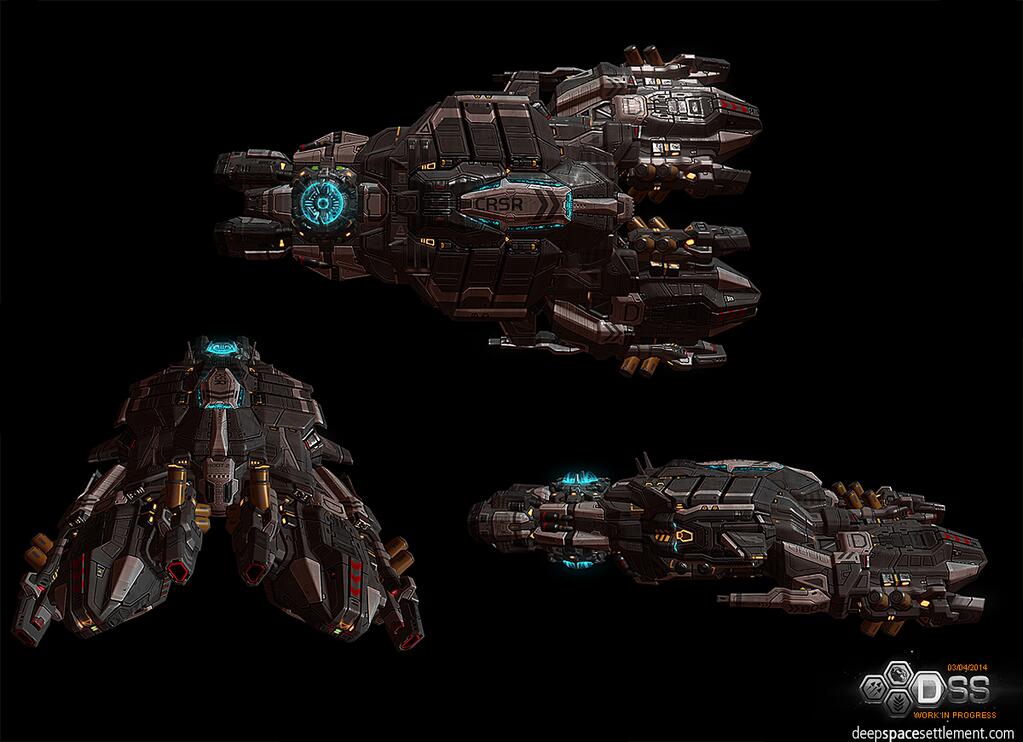 That's it for this week, stay tuned for next week. Feel free to leave comments and questions!