So, last week I had the body, the engine, one sub faction nose and one post apocalyptic mod done. This week I have added 2 more, sub faction noses and 2 more mods, plus I've added significant wear to all textures. I've also added a first gun, so you know, they can shoot things :)
This is where we are at, the same basic corvette, 3 different sub-factons, 3 different mods.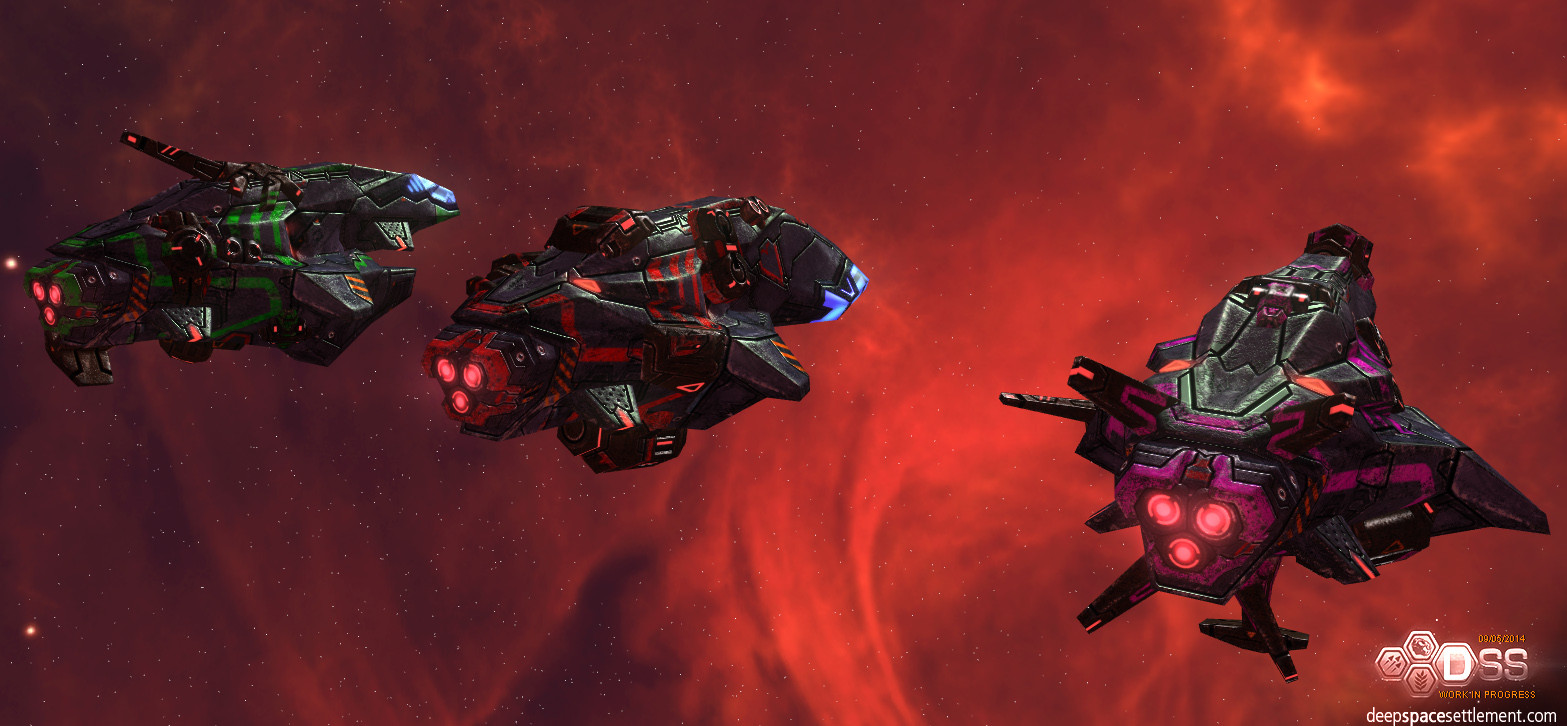 I've got a turntable rotation on gfycat, it has some glitches, but feel free to check it out. Should give you a much better idea than static screenshots.
Here's a collage: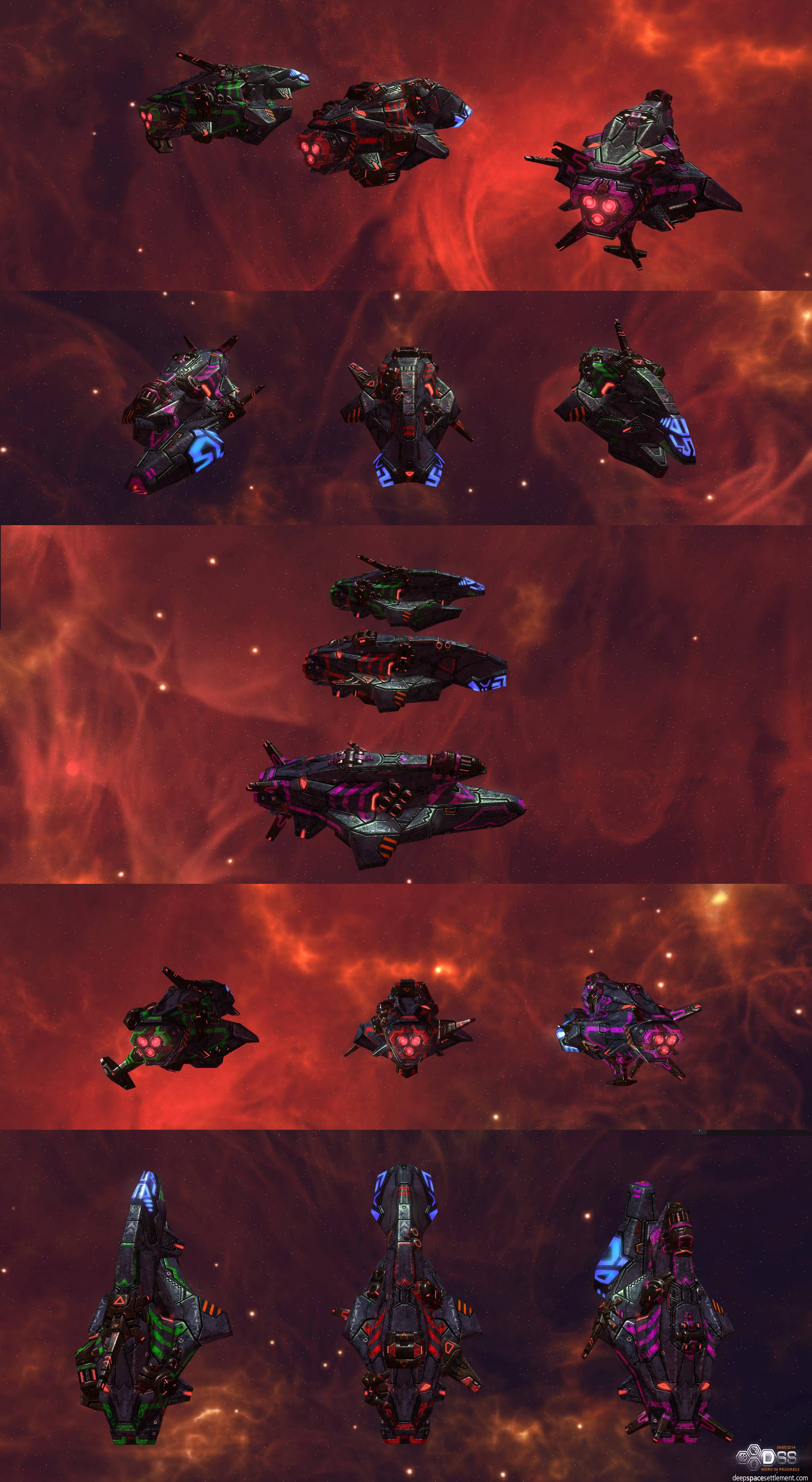 Here it is with without mods, but with a gun: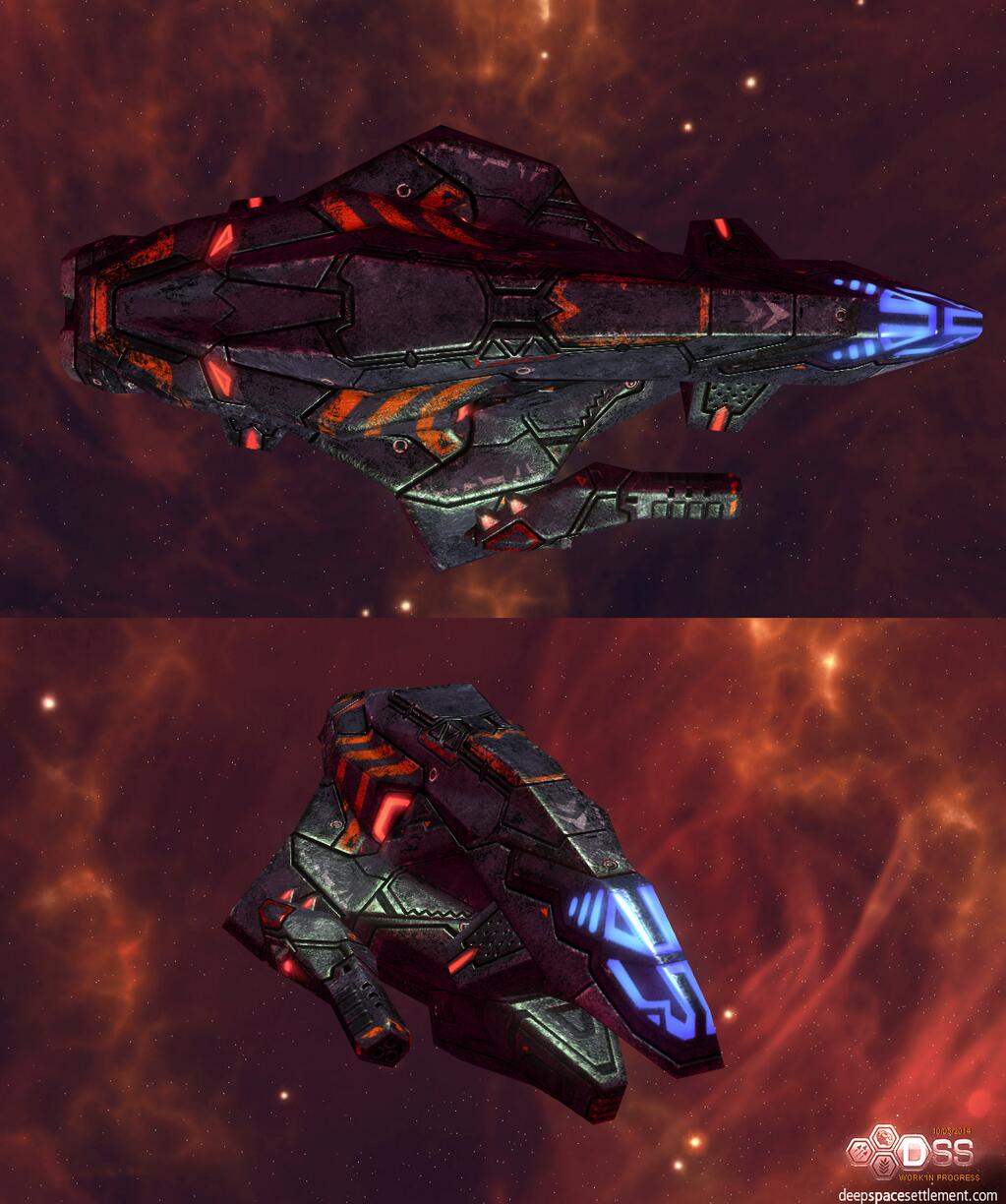 Keep in mind that this is likely the first enemy unit you'll run into. It can't carry more than one gun, so you should be able to overpower this guy, with your human corvettes, which can carry up to 3.
Here's a comparions of just the three sub-factions: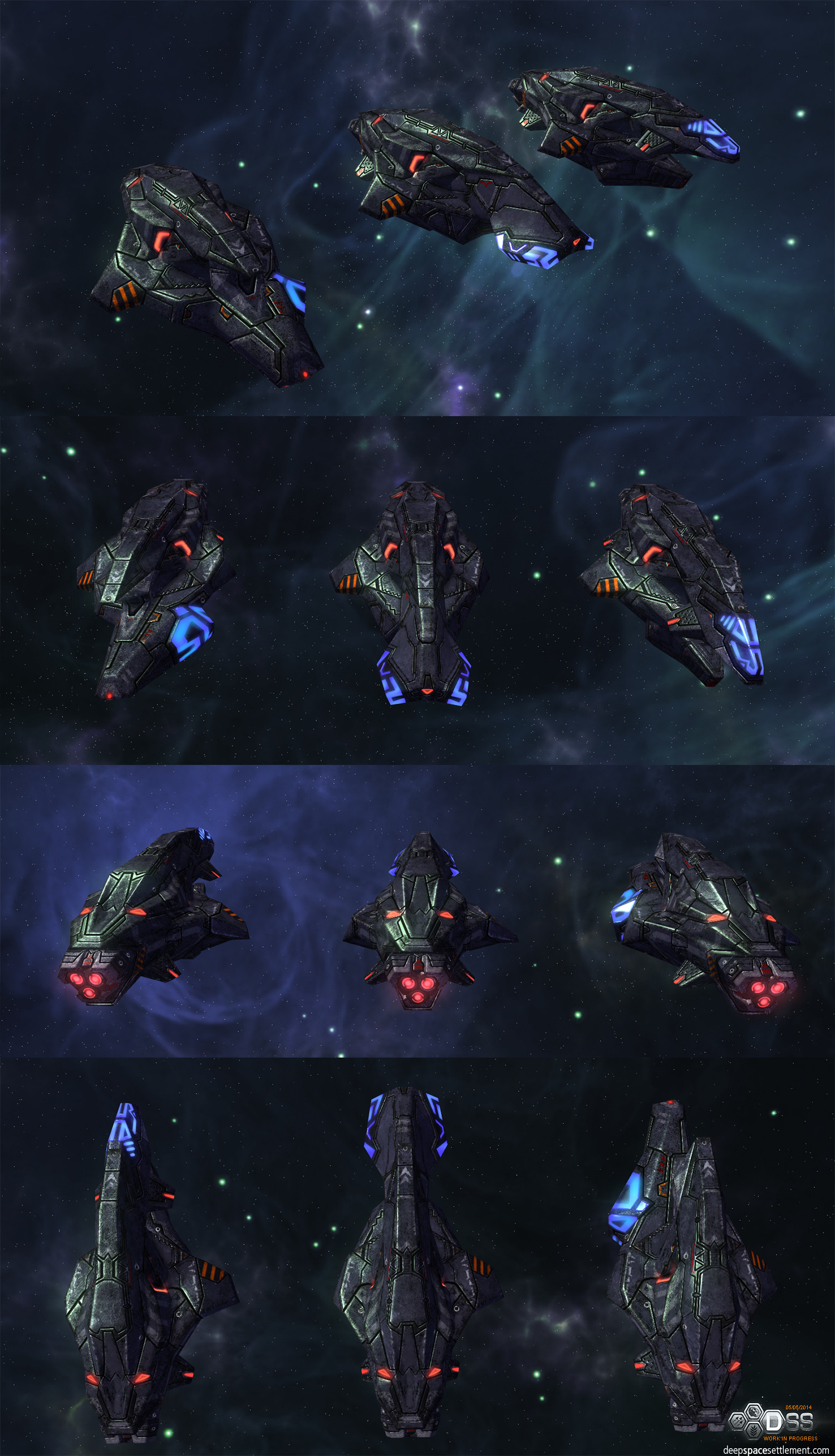 And here I was playing with the base hull color.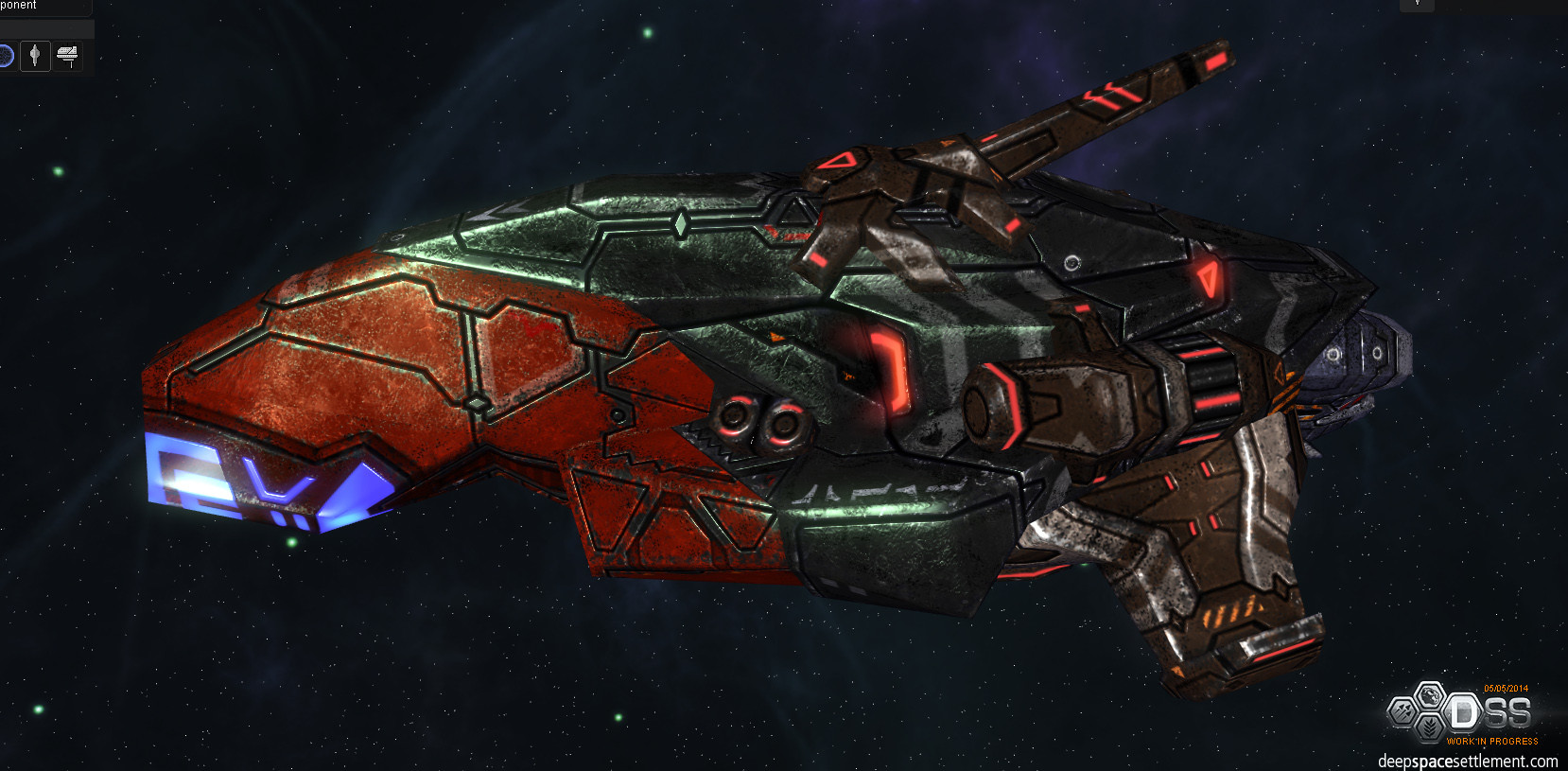 The main problem with a heavily saturated base color(like the red) is, it won't work well with at least half of the player colors, unless I actually make the player color = base color.
Oh, this is how the textures look for everyone who cares about such things: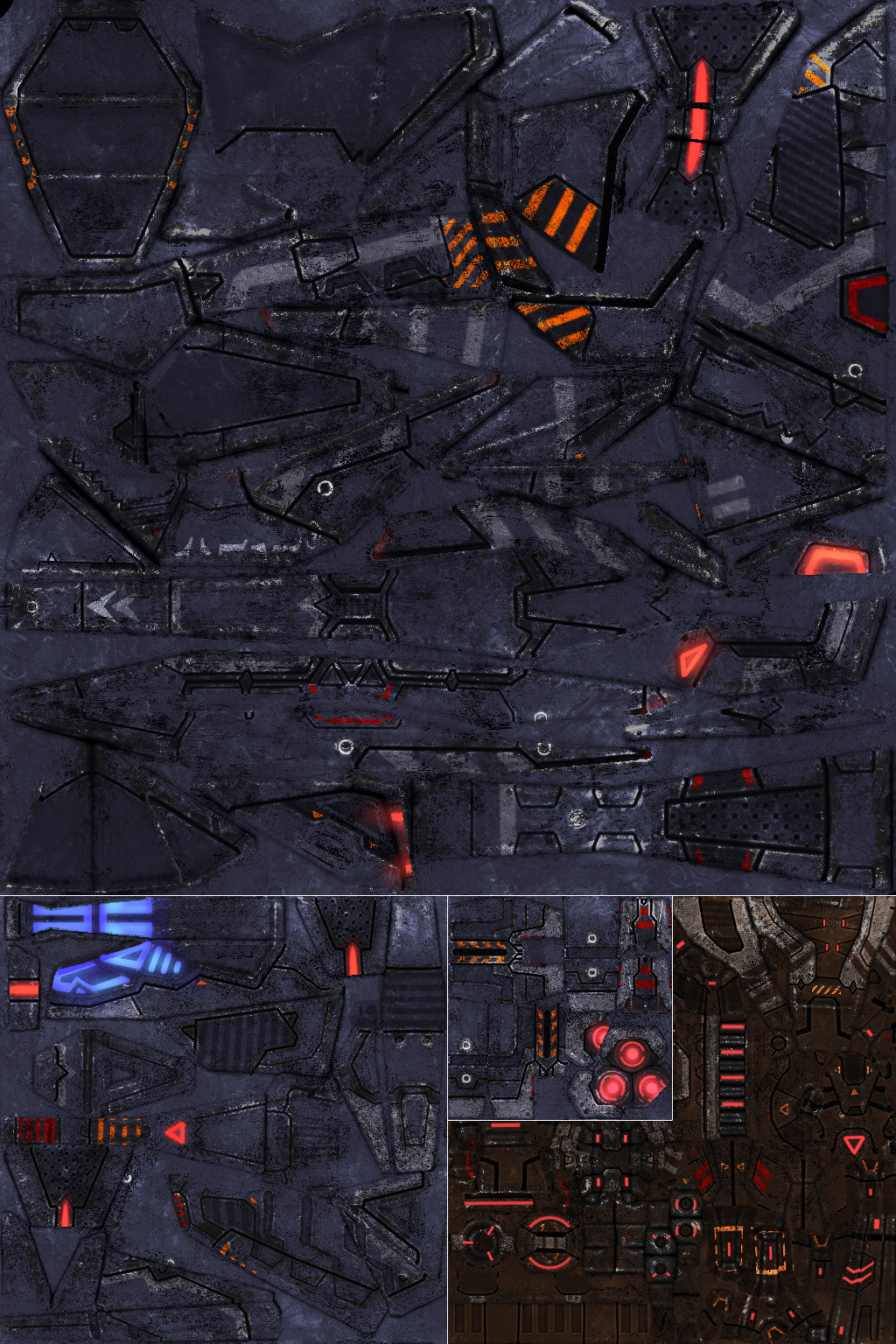 Here's another comparison with a human corvette: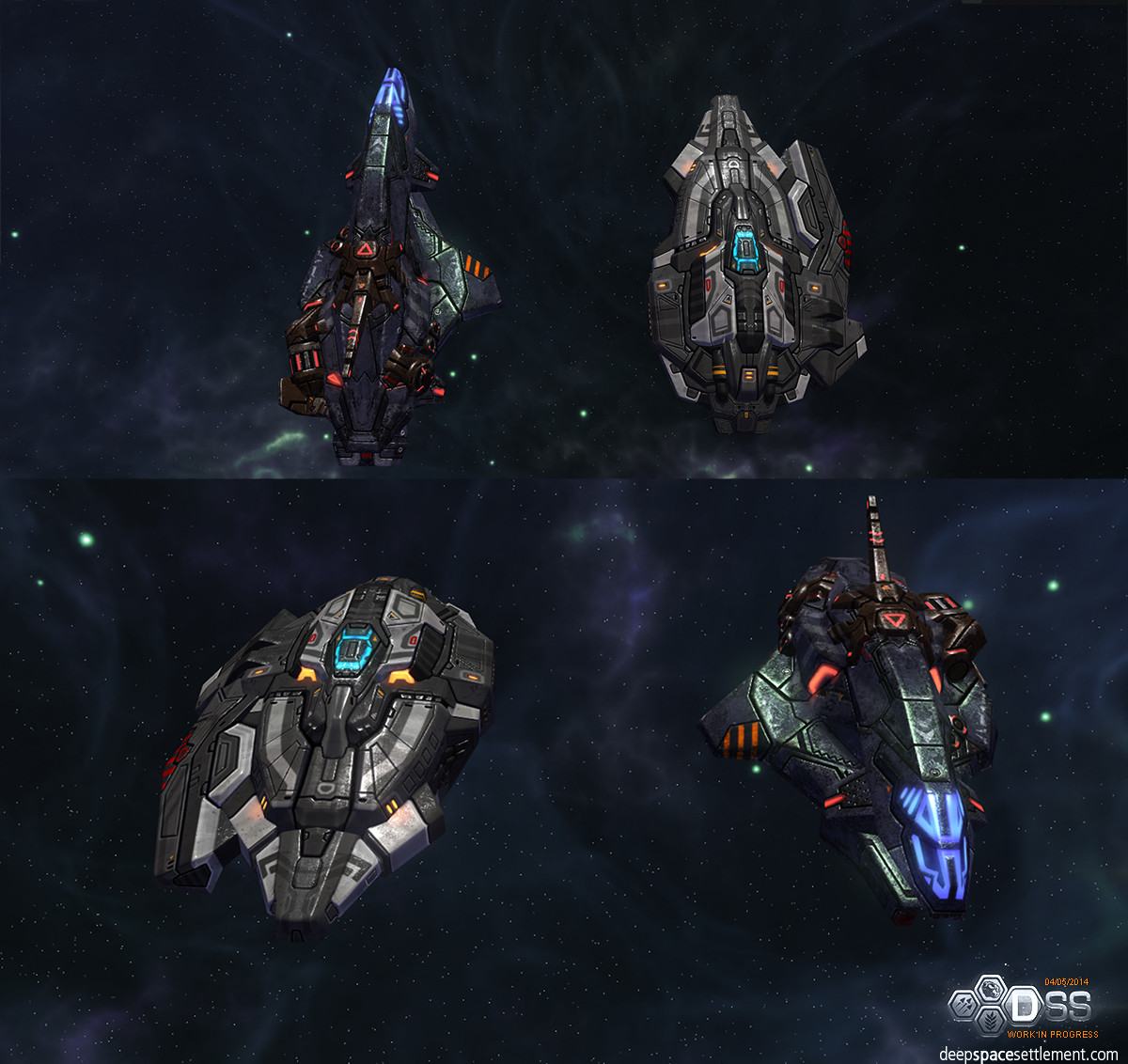 And here's a wear test I kind of like. I might re-introduce some of that.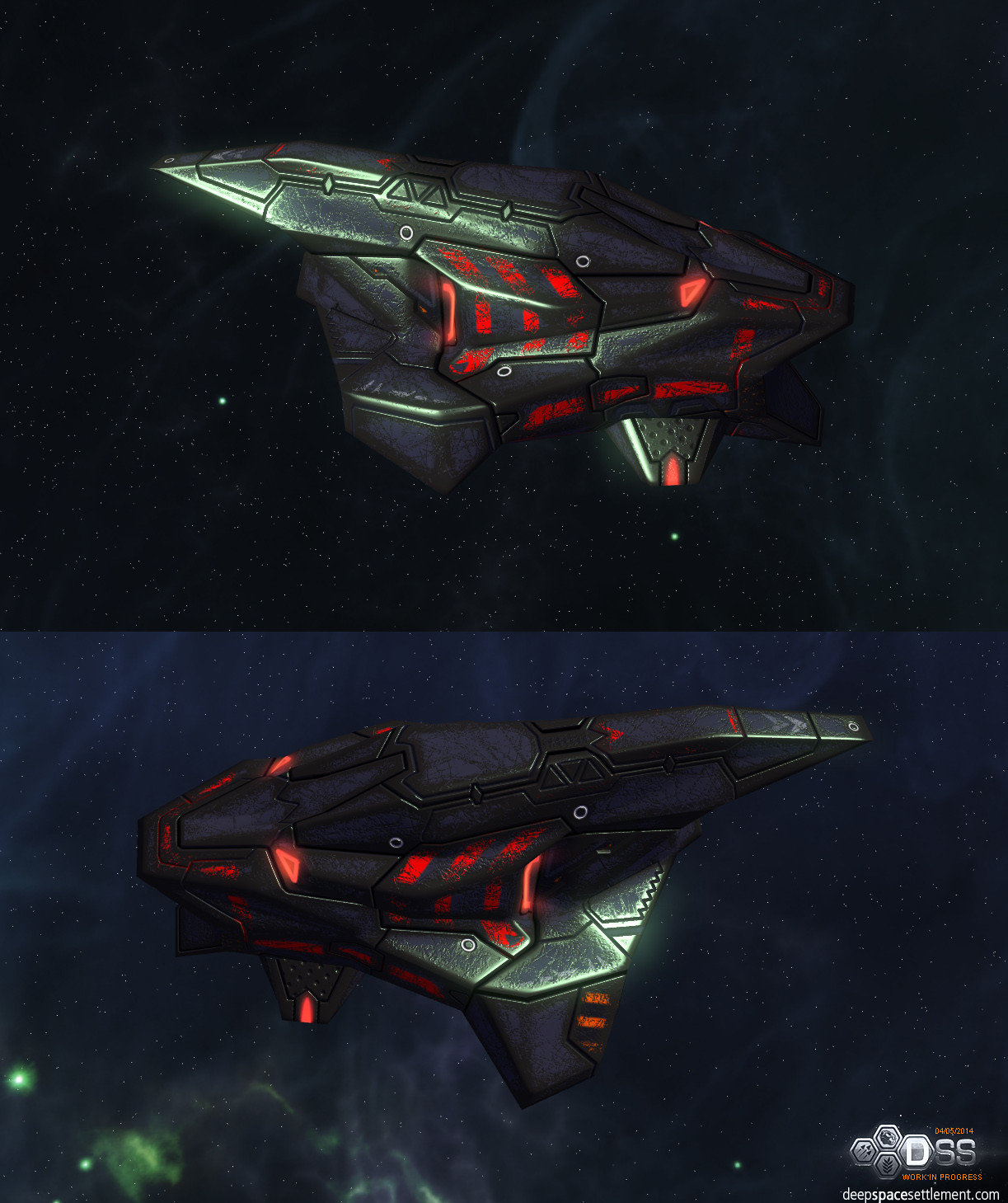 So, what else? Has any of you been watching the ISS Earth Viewing Experiment? I had it running a lot while working on these models/textures and then this happened: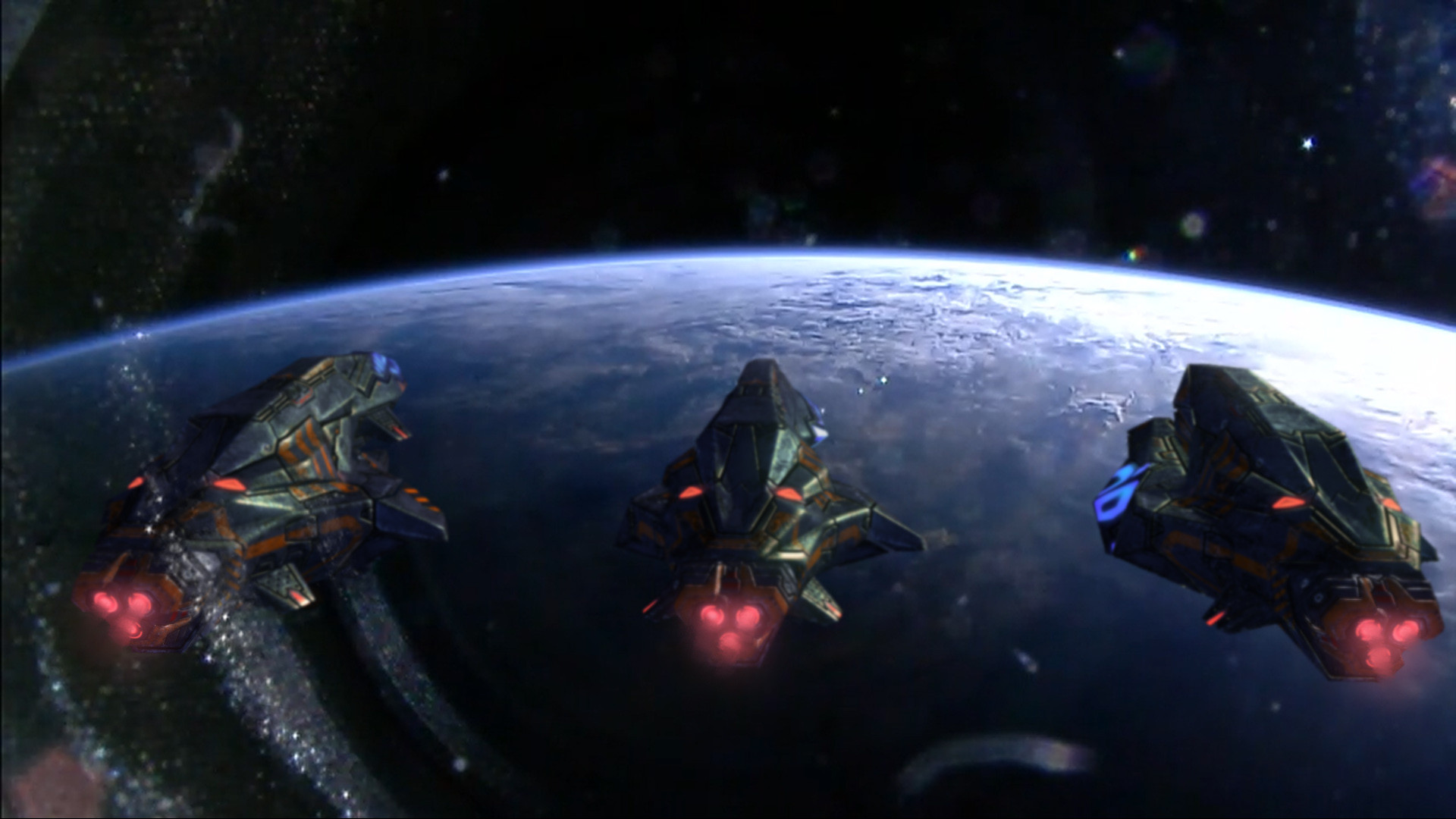 Haha :D
As always, comments, critique and questions are much appreciated!