Let's start with the most recent stuff, the new skybox for the design screen, where you can customize and design stations and ships and save out templates to be used on the sector view.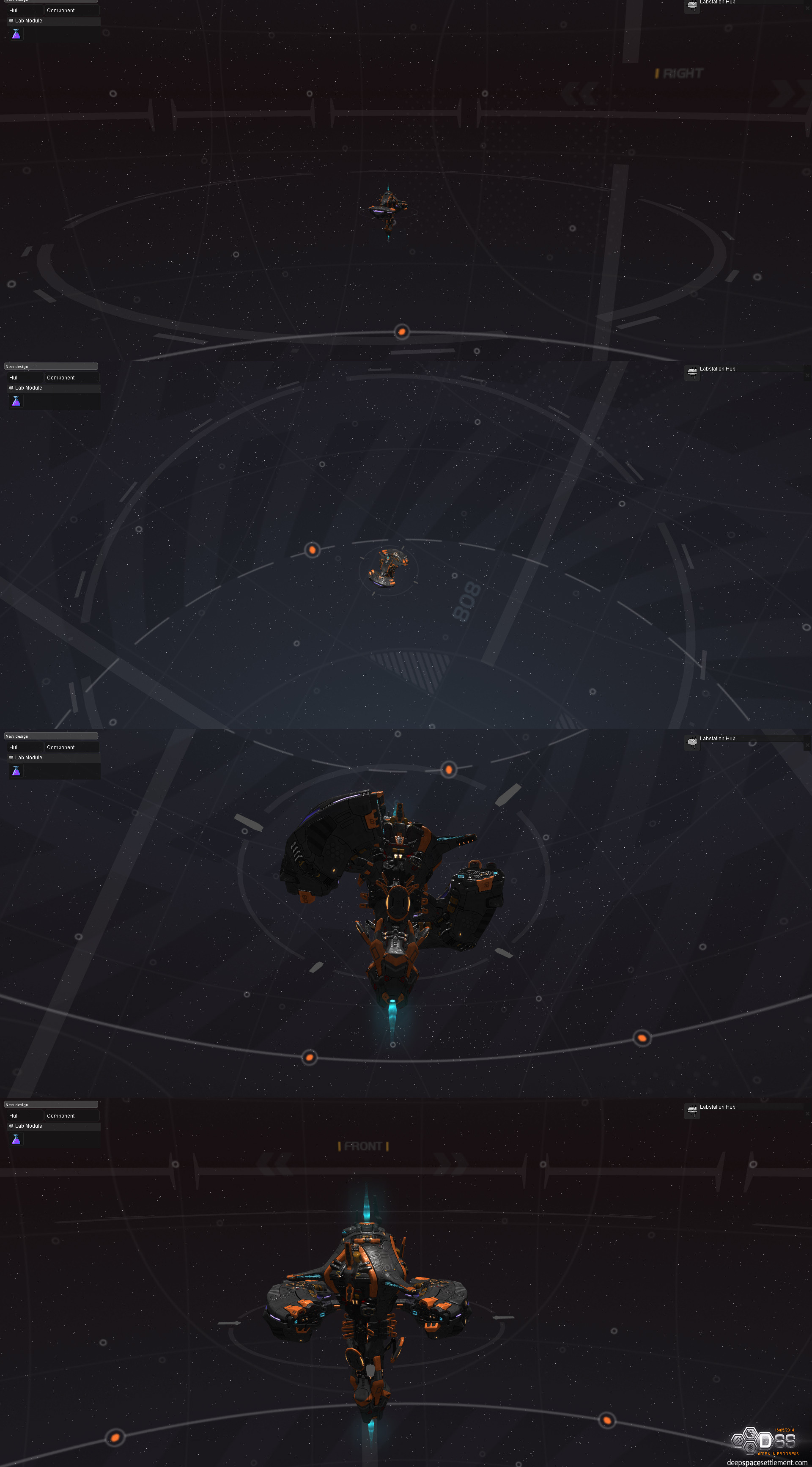 You have to ignore the pixel stars for now, they will be removed here, as they are a bit distracting and i'm looking for something calmer, cleaner with carefully placed accents instead of randomness.
Here's an earlier version in motion:
And here's a screenshot of the simple geometry that makes up the environment. With just the skybox everything is essentially impossibly far away. I'm adding the geometry to make the environment more real. This also creates a nice parallax effect against the background.
Some of this may be animated in future.
I plan to do similar(but differently themed) skyboxes for the fleet view as well as the cluster/galaxy view in future.
Earlier this week, right after finishing the previous corvette, I'd built and textured a second body. This is still the same ship class, but it's slightly bigger and has room for 2 instead of 1 engines and 4 instead of 1 sideweapons. It's a beast!

Here it is before I started texturing, right after baking the normals: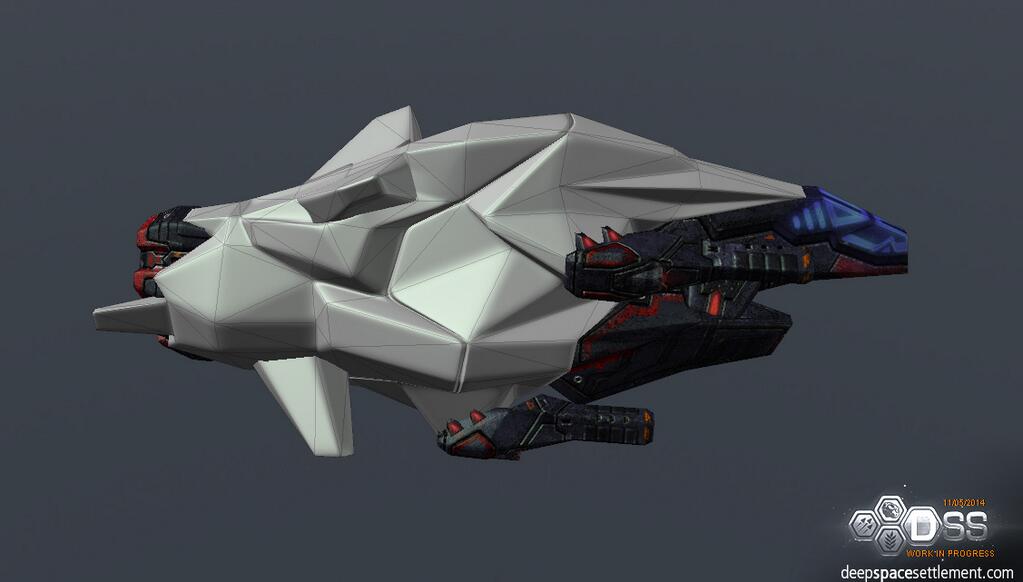 Here's a comparison of the two: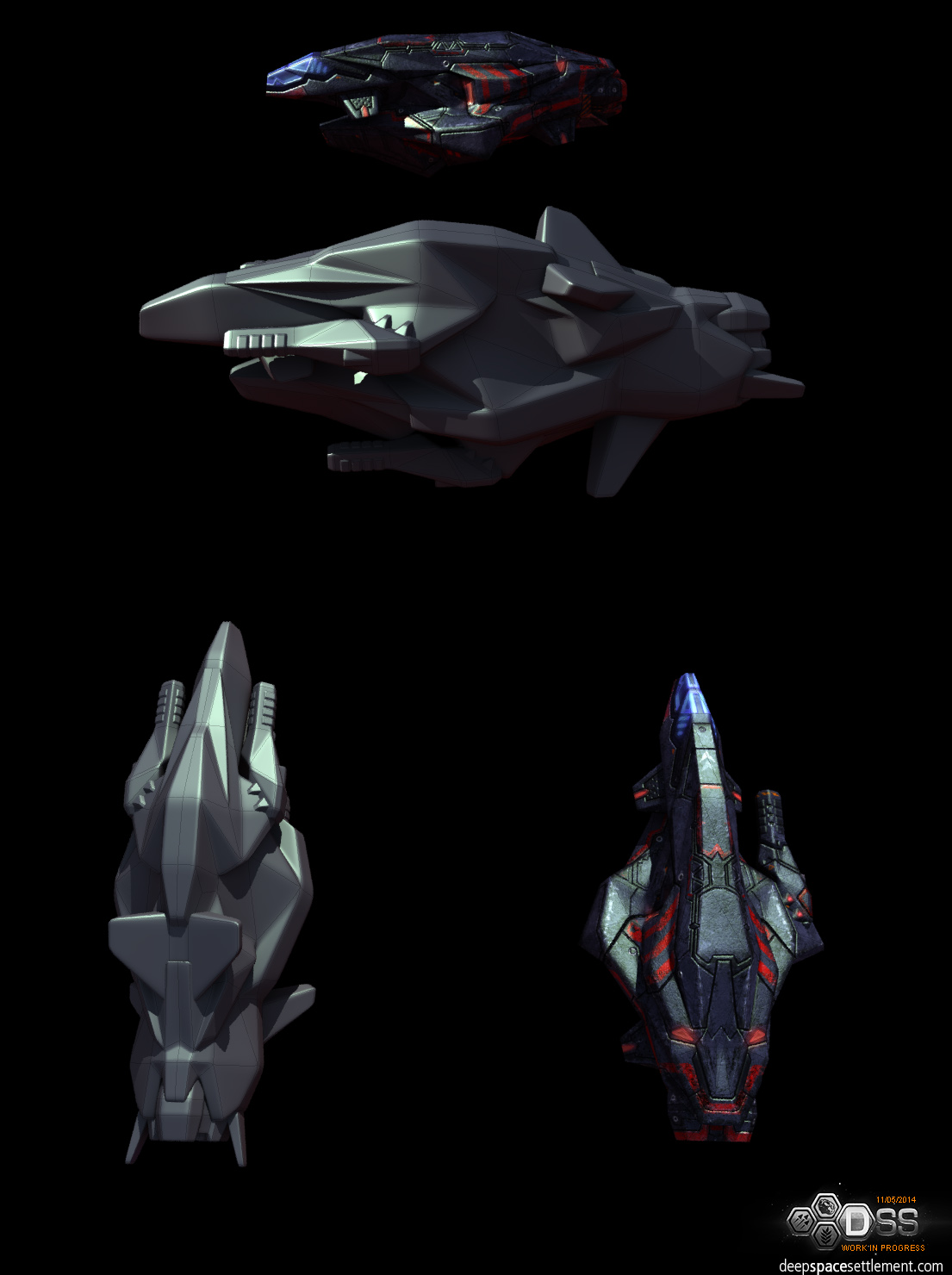 The 3 subfaction noses fit on this body too:

The mods had to be modified a little, but they are essentially the same as well.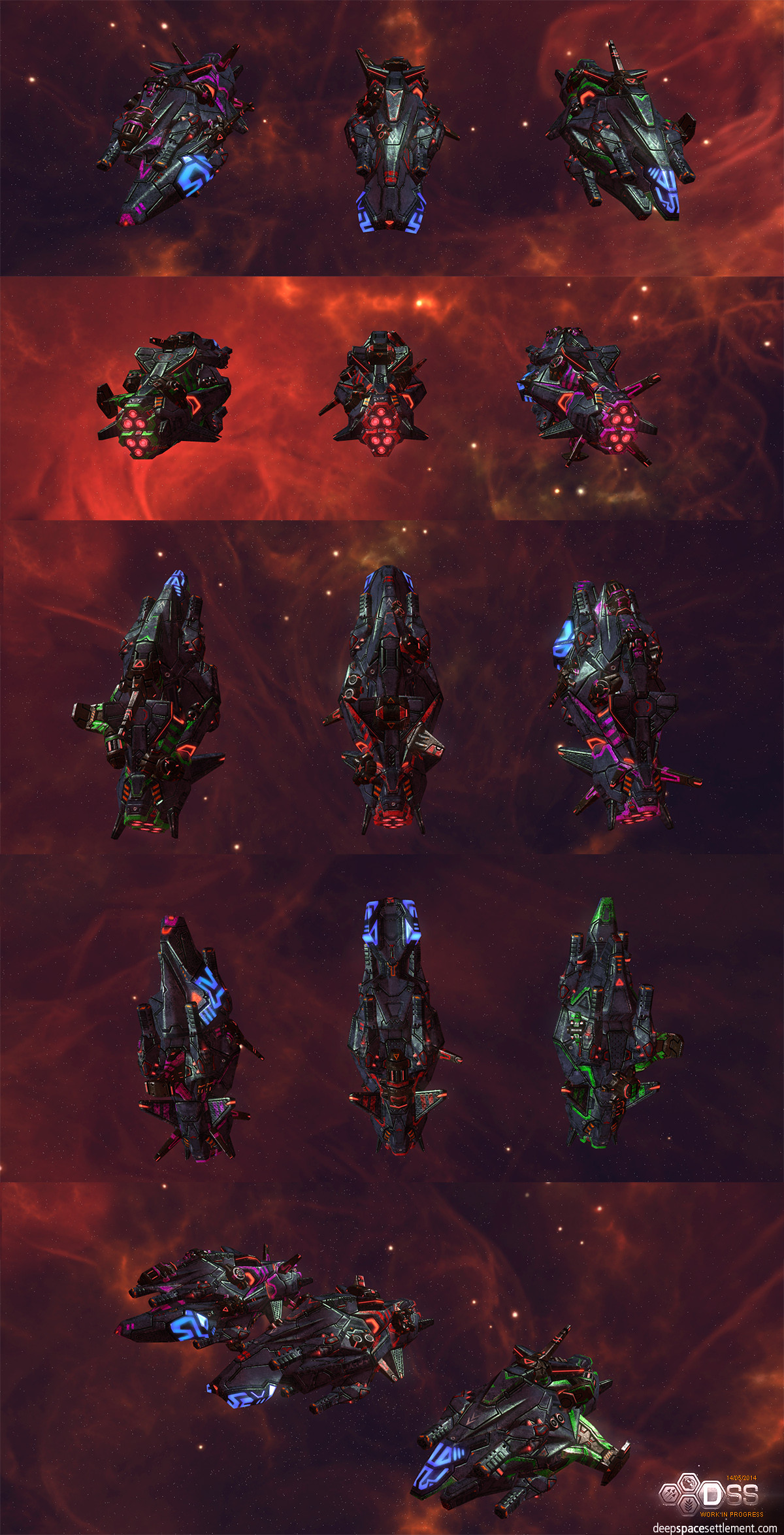 While you as the player likely won't customize those ships youselfes(them not being the playable faction), everything still uses the same machanism, so I created those 2 clips(sped up).
assembling corvette A
assembling corvette B
Finally, here's a comparison shot to emphasize scale differences. Shown are the lab station hub and the enemy corvette B.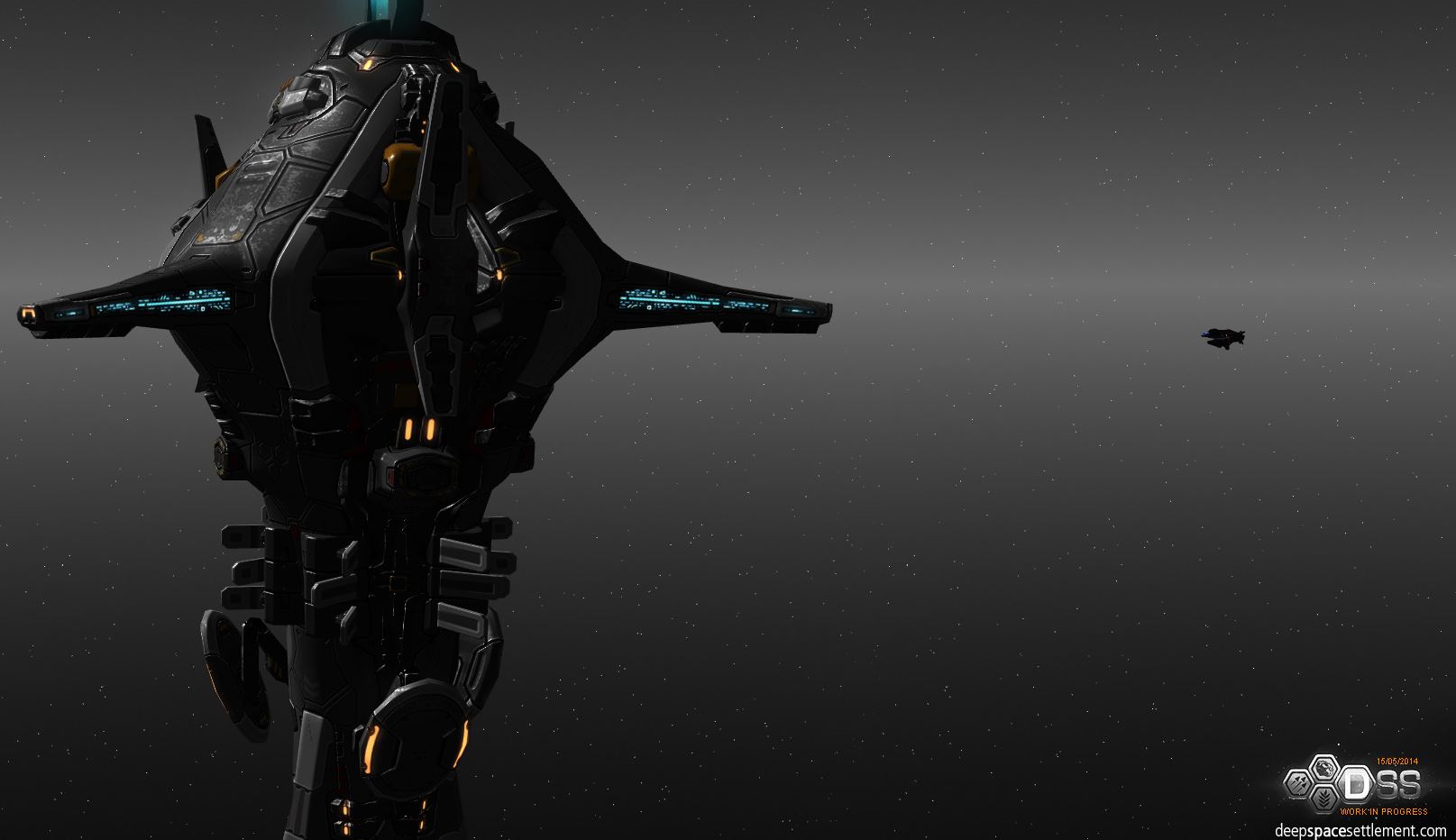 Next up is more work on skyboxes, I'm going to explore a few different nebula variations, maybe some other space phenomena as well.
Till next time! As always, comments, critique and questions welcome!