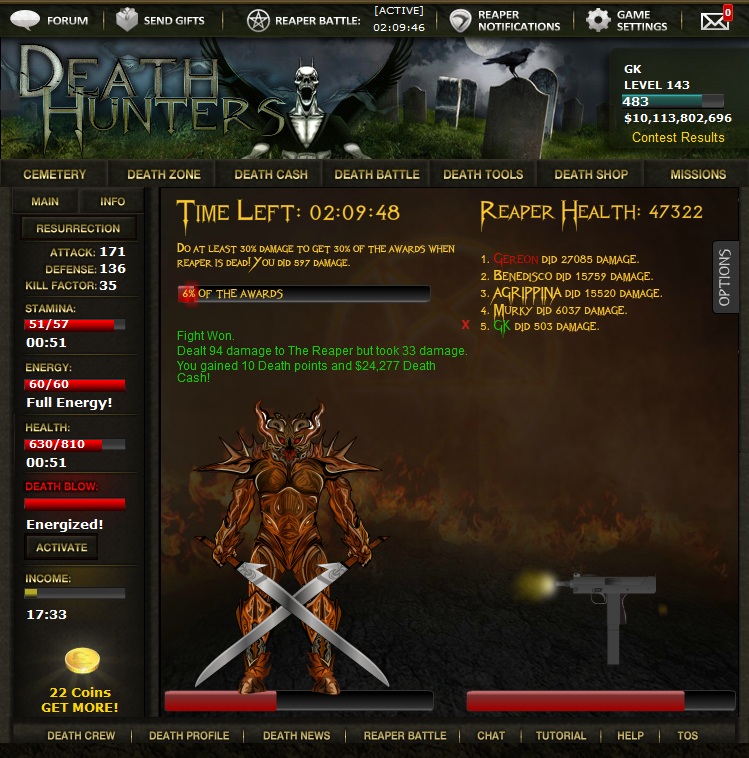 This is an actual print screen from the game, reaper battles. Every player can host their own battles with the reapers. Each reaper battle is different, different difficulty, max allowed users to help on the battle...
Each month we host a Special Reaper Battle in which every player can join and big awards are given to the players.
Game features real, flash animated weapons, blood animations, many special and environment effects as well as original sounds and music.