Hello everyone!
First let me get the link out of the way—the Steam page for Dave-Man is live! If interested in this game you can now wishlist it on Steam! Link: Store.steampowered.com
Second, lets get straight to the video! New Teaser/Trailer:
Note: I like calling it a "Teaser" because it is still fairly on the short side (until I added the entire chugging animation at the end) which I still want to do a bit longer of a Trailer to explain the story or gameplay further...but haven't figured out how to do that and keep it interesting the whole time.
Development Update:
Development has been going well and still making progress in multiple areas. I have a lot of text to add still and a few NPC storylines to nail down but I feel I am getting close to have some people test for feedback. So not final testing for bugs, but I want some new insights to kind of rejuvenate things - new insights, see what is fun and what isn't - so I can smartly attack the areas that need work.
Here is something added recently - a globe for Dave's home. I spent a half a day (because I was having fun with it) making a list of places in the world to randomly be chosen from and sentences to randomly place them in for every time Dave spins the globe: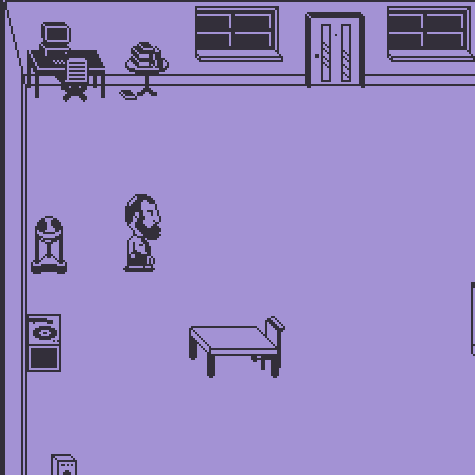 This has been around for a while but not sure if I explained - the "wardrobe" can be used to re-order your powerups. So in a level you press space or any button on controller (A, B, X, Y) to use a powerup, so you can strategically order them estimated on how you want to use them.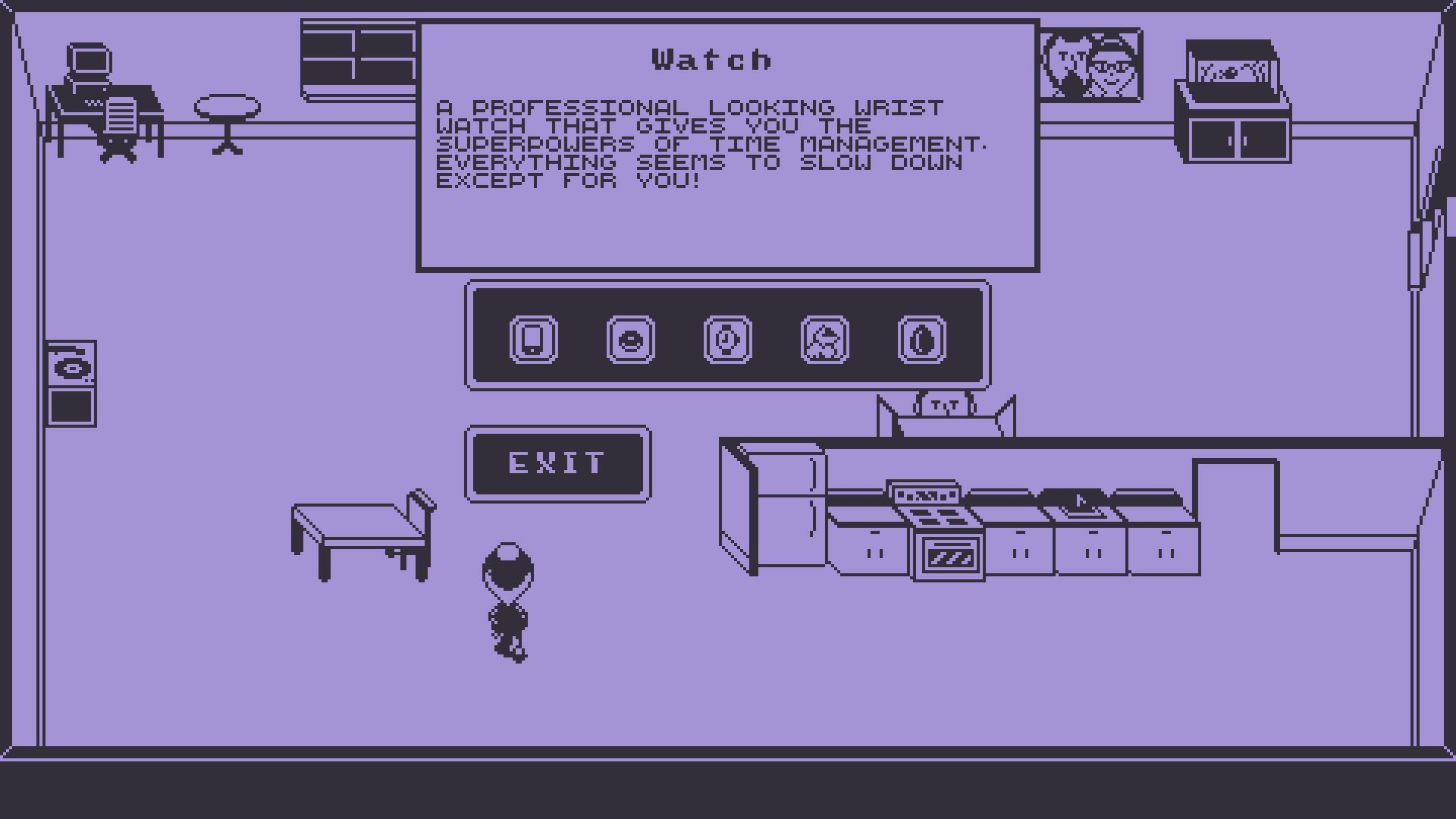 This one isn't that exciting - the inventory screen - but menus and UI feel like such a chore for me that I'm glad I am finished (fingers crossed) with this one: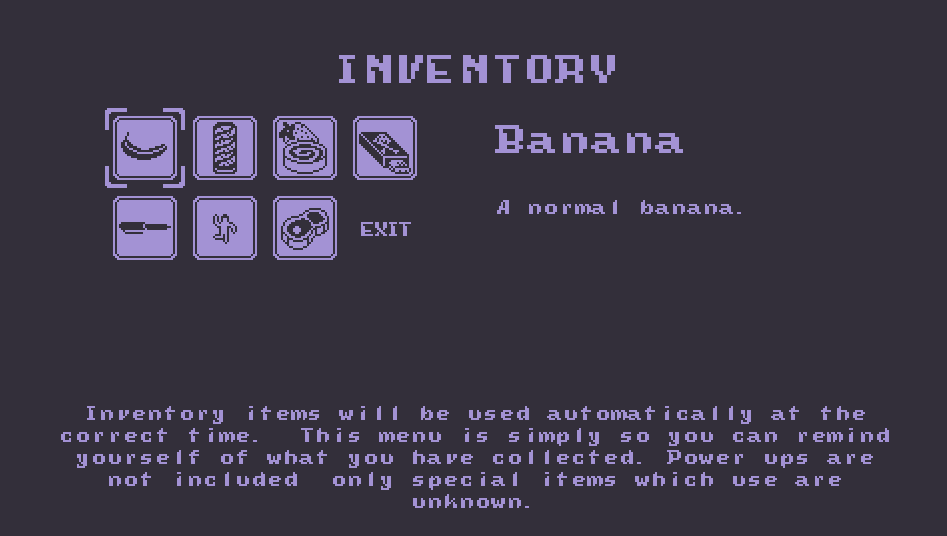 Now for a bug! I know exactly why this happened, and easy to fix, but nothing of this sort was actually supposed to happen:

And last, let me hit you with another color one! I find it easier to create the art in color and then turn it 1 bit at times...also, then I have 2 versions for future use! Here is Rich chugging a Mountain Dew, which can also be seen (in 1 bit) at the end of the trailer above.