(Originally posted on blog.longhathouse.com on the past)
So again we showed Dandara in a local event! Got back with a few ideas and clear conclusions of problems we have in both game and level design.
While the problems with the level design were many, we felt we first needed to finish our game design first so we can think with it while making the levels. The main problem we always felt we had: death is not really a penalty. Players would die just to get back to their tents or flags (checkpoints) because that was the faster way. Also, battles had no thrill we always wanted because the player would only lose time on dying.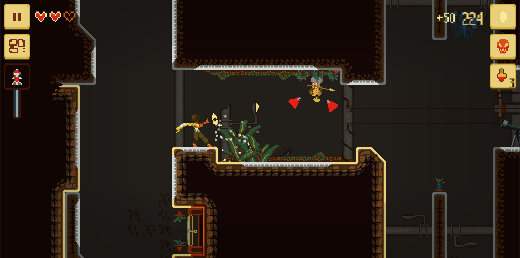 So yep, we are introducing a resource for Dandara to collect in order for her to lose something when dying. This is greatly inspired by Dark Souls, where battles and decisions are way more emotional. There's so much at stake at any time: die and you lose all your souls and humanity, but you know you can maybe push ahead.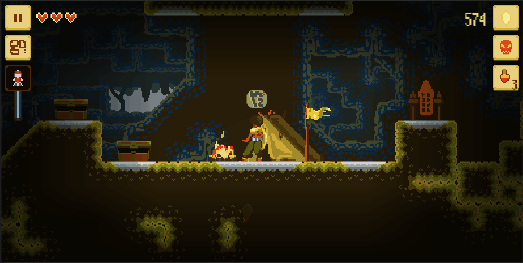 You can use the money (currently called "Pleas of Salt") to upgrade Dandara at checkpoint tents. Currently, you can find items that maximize your health and "mana" by exploring and solving puzzles. With the shops you will also be able to buy half of them at stores to upgrade your character.
If you're in need of a cheaper alternative, you can also buy health potions in the tent. Or even trade pleas on the fly for more mana mid-dungeon!
We hope we're done increasing the scope of the game. We know we will have to balance the amount of pleas each enemy drops and how that relate to something like mana costs. It is a lot of work, but we're positive that the pros overthrow the cons in this.