We're super-happy-smiley today at Pill Bug, because Cycle 28 won fan favourite in last week's Games Development World Championship!

A huge thank you to everyone who voted on the GDWC site!
There's plenty of competition left, and we'll keep you posted as it progresses. But if you want to keep right up to date with all Pill Bug's news why not signup to our mailing list over at pillbug.zone?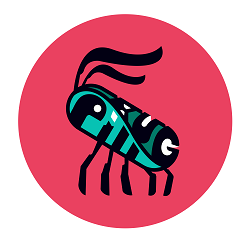 We were up against some fantastic games from around the world, so we are really excited to represent Wales/UK in such a global competition. As one UK game dev commented, we were the only submission that week to provide a gif - and we all know how persuasive a good gif can be! Perhaps this was the difference maker?