The work on Cubicverse is not slowing down, actually I could say all the reverse. Last week was even a particular week with the release of the game client, and posting Cubicverse on steam.
A game client has been produced to access directly the game without any browser installation, without having the browser decoration and yet having exactly the same features has the browser game. We decided to offer it, and hope some of our players will enjoy it: Indiedb.com

To make more people aware of the game we also invested some money to try to publish the game on steam, even if the chances are pretty, being due to the limitation of the technology, the kind of game or other reasons. Anyhow if you want to support us, please go on steam and vote for us: Steamcommunity.com
A new GUI has been developed to make it cleaner and let the game use more space on screen: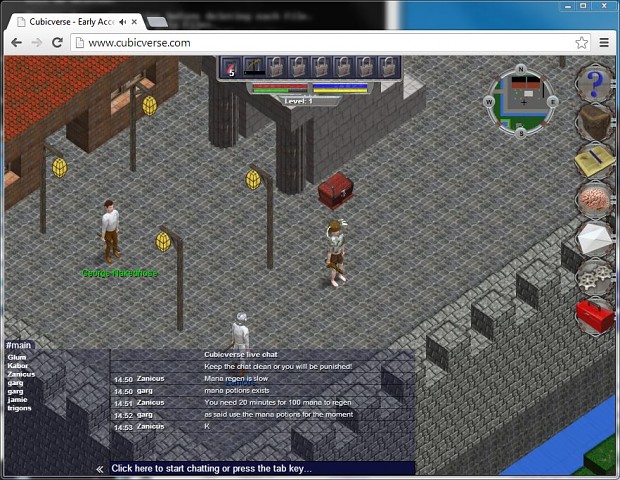 A lot of new features have been added, from information panels, to NPC logic, and NPC moving around to give more life to our virtual world. (Those are available as player too)
New quests have been released to keep you busy, with the addition of new quests writers to help us.
New monsters have been added for example this quest monster here (red daemon):
Without speaking about all the small changed and bug fixes we did. Therefore if you didn't tried the game yet, it could be the right time to check it out, or if you tried already well, why not try to spot those changes inside?