Cubic Castles, the new adorable, free-to-play, sandbox MMO, is now available on iPads worldwide!! More than two months have gone by and an affable community of testers have enjoyed numerous additions to the game, while the developers have taken great delight in watching a world full of new creations grow. Cubic Castles also recently received Greenlit status and the developers are working quickly to integrate Steam features and place the game in the Steam Store. Let's take a look at some of the new features that are available...
A new Town Center and Learning Realm are centrally located to help guide new players.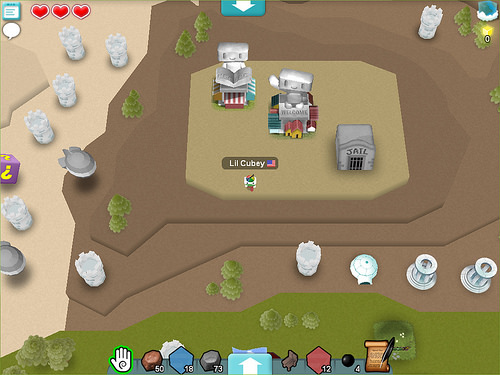 Two types of cannons with exploding cannonballs became the first traveling obstacle.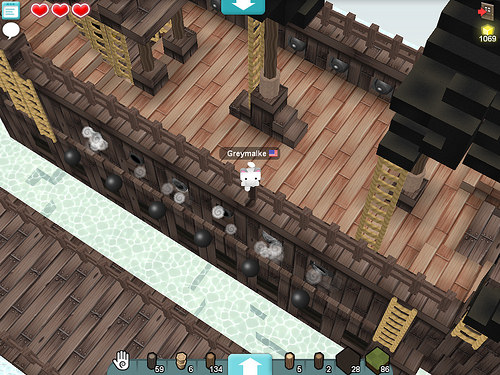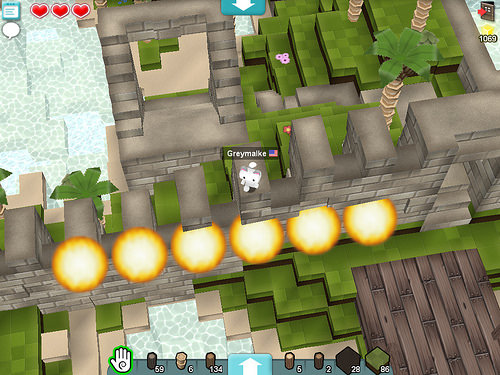 Music blocks were added and can be used to build songs or in puzzles, like this one.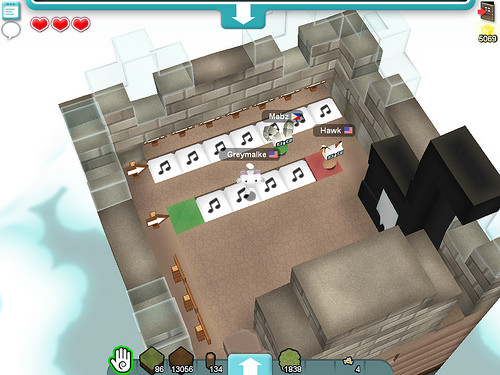 You can now add health restore blocks and checkpoints to your challenge realms.

Lots of new furniture was added, including some fancy thrones.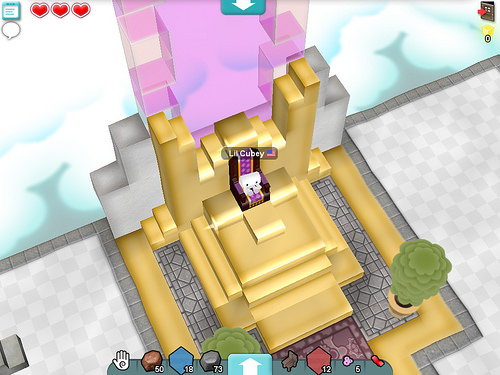 Interactive Accelo-Rings now let you push players around in a flash, literally!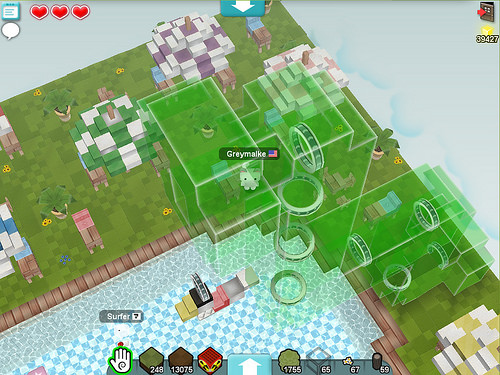 Players built a jail incorporating the new prison bars.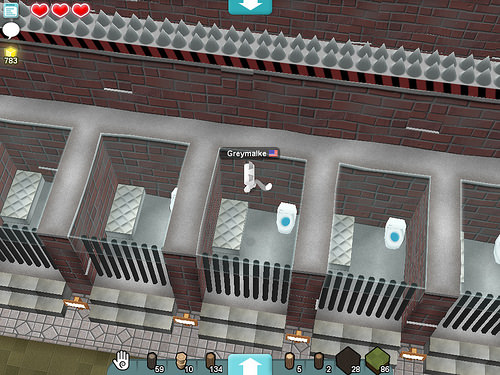 Launchpads travel you by rocket to new parts of the ever-expanding world, complete with dazzling firework effects when you land.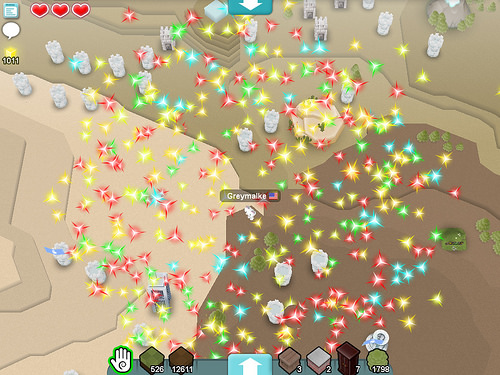 Stone accents enhance realms like the player-built Cubic Graveyard.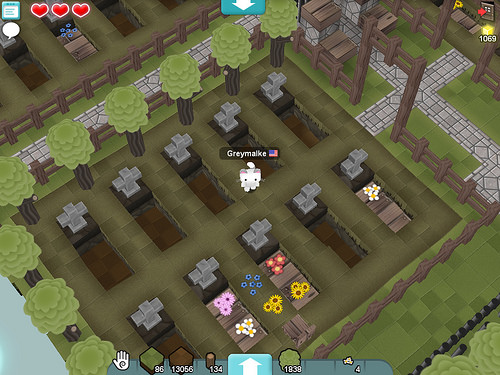 Some other additions include:
Bombs and Nukes for digging and flattening faster
Expanded crafting with Distillers and Extractors
More Castle Customization Skins: Blimp, Dread Tower, Pirate Ship
Lots of new costumes-- including animal outfits with animated tails
Coupon Code Support
Parental Controls
Other new blocks: Steel Cauldron, Rope Ladder, New Sentries, moving Mecho-spikes, moving Gears, The Almighty Cube, Trash Can, New Signs, Clouds
It has been a fun two months of development and we can't wait for what is next!


Cubic Castles for iPad in the App Store
Download for PC and Mac at: www.cubiccastles.com