Wow, 50th update for CrossCode! A lot has happened over the last two weeks, including progress on an important scene and the grinding area, two new enemies and the map menu. So... Let's get to it!
Grinding Area
---
Last time we showed you lots of props and concepts arts for the new area we've been working lately. Now it's time to show you first results of putting it all together: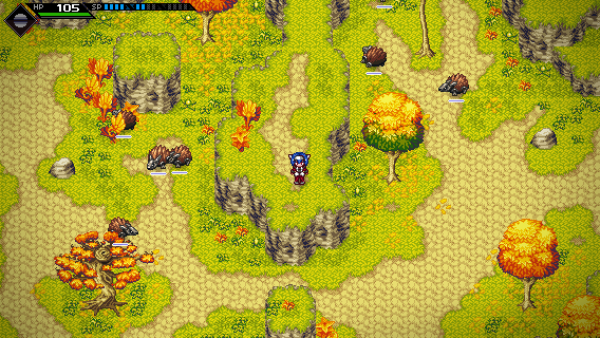 Doesn't it look just beautiful? As you can see we added all the details TQ and Felix worked on as well as the first enemy of the area by T-Free: The Hedgehog! (Quite the original name right? We'll come up with a better name for it over the time for sure :p)
But there is more! What you can't see in this static picture is a little extra we added for larger plants like the orange ones in the picture above. To make them feel more natural when running through them, Felix added a little waggle animation whenever you nudge these plants. Here's a quick peek at it: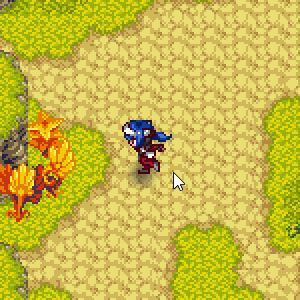 >
The awesome thing about this is, that we can adjust these animations as we like. Imagine a field full of tall grass blowing in the wind and reacting to you passing through it... Lovely, isn't?
Now you ask yourself: Dude, so how you fight those hedgehogs? . Well, why don't we take a look at that as well?
As you can see, hedgehogs don't joke around. As soon as you throw a ball at a group of them, they become hostile. And do everything to kill you... This animation might suggest that this type of enemy is difficult to fight against, especially if you have to battle multiple groups. We are still tweaking these little fellas, so hopefully in the demo you have a good time throwing balls at them! Also note that after each encounter you health will regenerate. We also plan on adding healing items, although you won't be able to just spam them.
Now, you might also noticed that the health bars under the enemies were blue/grey in the first picture, while they're red when fighting them. This is part of a new system we added to give the player a hint on whenever an enemy is hostile or not. Check out this little GIF showing of how the hedgehog's health bar turn red as soon as Lea hits them: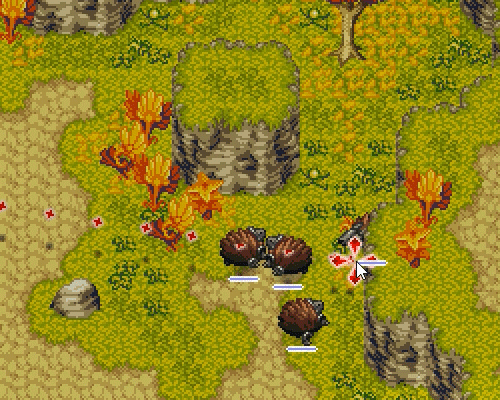 Don't worry about hitting enemies outside of your field of vision. They won't become angry unless you repeatedly throw balls into their direction.
So, what do you think? Is the grinding area progressing well or not?
Map Menu
---
Last time, Felix showed you the mock-up we both worked on for the map menu. And this time I show you to implementation: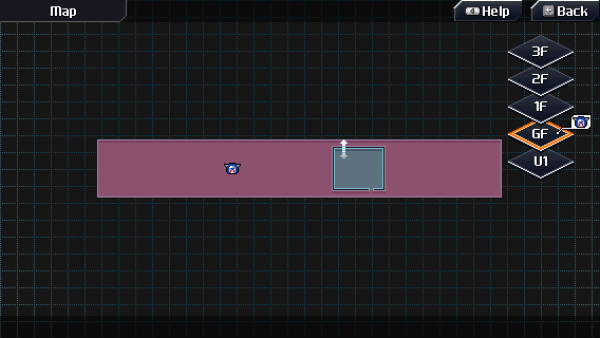 It doesn't look like much has changed but it has! No, Really! Instead of showing each floor at the same time in a vertical fashion, floors are stacked on top of each other. When selecting a floor via the buttons at the top-right, the previous selected floor fades out while to new one fades in. This gives a better feeling of the different heights associated with each floor. You also don't need to scroll that much if you go through a larger area (e.g. the grinding area) to get to the next floor. Clicking on the same floor button twice moves the camera to the center of the floor or the room in which Lea currently is.
Here, check out this GIF to see how this all looks: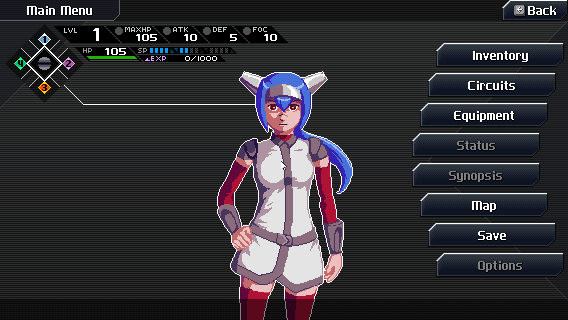 You can't see it here, but there is a really neat little trick to make sure we still get these juicy 60 fps while drawing all these rooms at once. Each room can have any shape. An auto-tiling algorithm plus a pre-render function makes sure each room is drawn correctly. As always, if you interested in any technical details leave us a comment!
Of course an area can have lots of icons for shops, points of interest or quests. Here is a preview of how these icons are displayed in the map menu: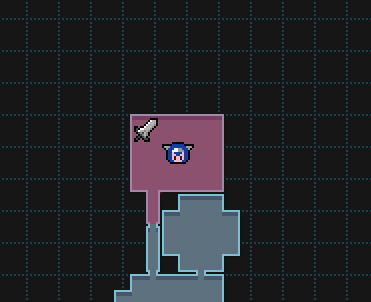 Maybe we even add icons you can hover and click. These would be useful to keep track of quests for instance.
Even More???
Yes we got more! First of all I mentioned we made some nice progress on a important scene which introduced a new character too. So how about a give you a little teaser again?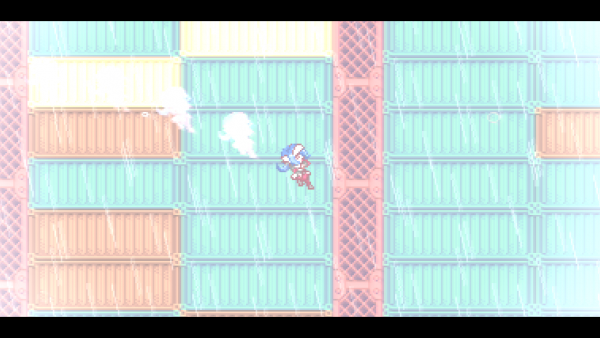 I'm sure this tells a lot about what's happening in this scene. Felix put some major work into this scene but we don't want to spoil too much here :P
Another new thing we added for the cargo-ship story part is this guy: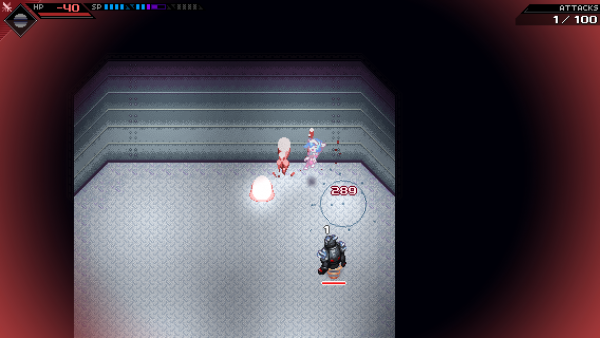 ...Yepp! This pretty much sums up the experience you get from this one. This is actually a new type of enemy you encounter on the cargo ship. This enemy however can't be defeated. What this means you ask? Well you have to wait on another update for this one ;)
Alright, that's it. Hope you liked this update.
See you next time.