Hello, folks! We felt it was about time to put out the next progress update for our upcoming visual novel, Crimson Sunrise! We've got some characters, art, and more to show off, so let's get right into it!
Update #1: Indiedb.com
Update #3: Indiedb.com
Update #4: Indiedb.com
Update #5: Indiedb.com

General Development Progress
If this is your first visit, then welcome to the development of Crimson Sunrise! If you've been following us since the first update, then welcome back and thank you for your continued support!
We've been hard at work these past several months doing everything in our power to create the best visual novel we can bring you! Story writing and character development are moving at a smooth pace, but the biggest achievement is all the art we've made!
As you'll see further below, we've made fantastic progress on most of the character sprites, which all look beautiful! Further work on writing and programming will continue at a faster pace now that these are done, as we progress towards our goal of a playable demo. We're also happy to report that the soundtrack is on the cusp of completion, which you'll be able to hear some of soon! Keep in mind that none of the artwork we'll be showing off here is necessarily final, but we're still eager to show you what we've been working hard on!
We hope you're looking forward to our series in the making!
Synopsis
Welcome to Hinode Academy, home to the brightest minds and cutest girls in Shinku City and all of Japan, as well as a terrible "curse". Every three years, students are found dead, and their cases are quietly closed after little investigation, conclusion or justice. You play as Hideki, an academic prodigy and the latest unsuspecting transfer student to the renowned Academy. As you discover more about the city, you're drawn deeper into a web of conspiracy that threatens your very life, as well as those around you in pursuit of the truth.
Characters
Saya Sasaki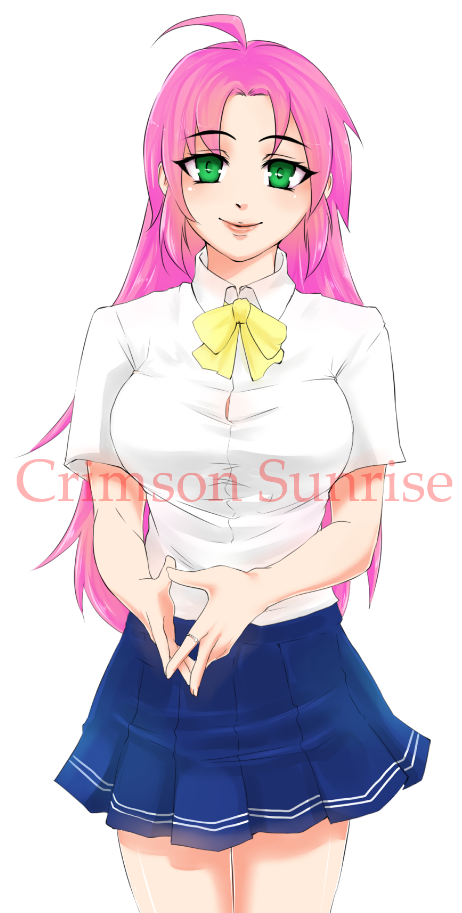 "I love you with all my heart, promise me we'll share our lives together!"
Saya was subjected to mental and emotional abuse from a young age, but has never let it show through her warm exterior. She was raised by her father to learn the skills of a traditional, obedient housewife, which left little time for her own dreams and ambitions. Saya has spent the last couple years hoping to meet the love of her life, but even though she already has feelings for another boy, she's come to accept she may never see him again.
Tsuki Tsukada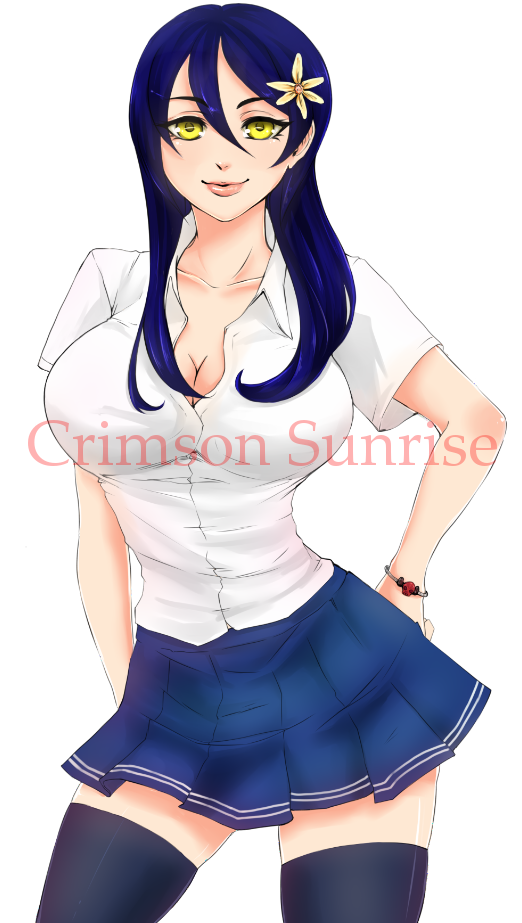 "Let me satisfy all your needs and desires, tell me how much you want me!"
Tsuki is a sadistic, seductive and manipulative girl living on the outskirts of Shinku with her grandparents. Many nasty rumors have been spread about her promiscuity, saying that every one of her boyfriends killed themselves after a prolonged relationship. Risks aside, many boys still lustfully pursue her, enthralled by her feminine wiles.
Tomi Turnip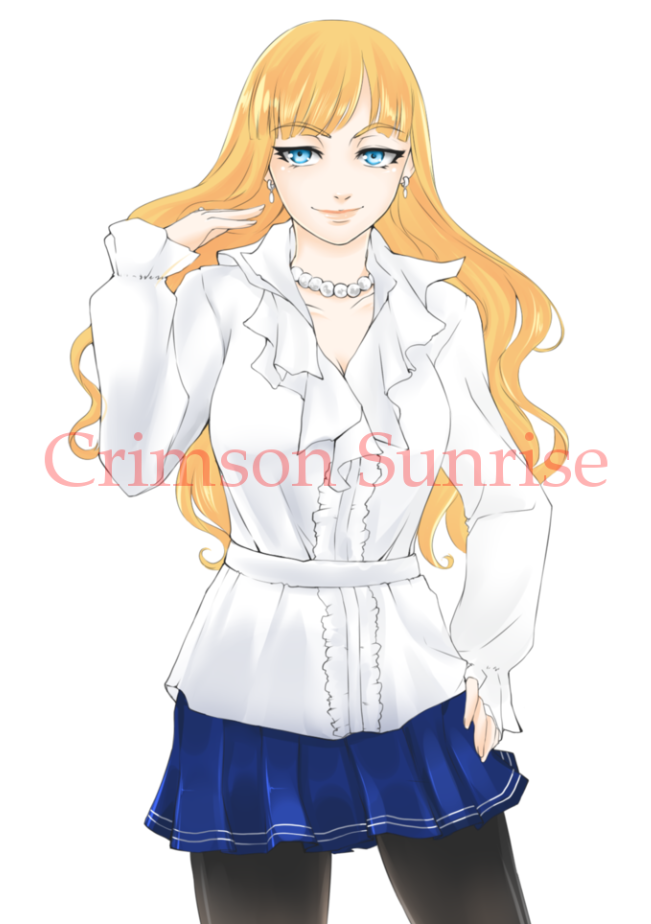 "I own everything money can buy, but experiences like these are priceless."
Tomi is a wealthy American transfer student with an aptitude for political and detective work, which causes many to question what she's hoping to learn in Japan. Belying her regal standing, she shows a surprising amount of respect for others, as well as a love for foreign cultures. However, her activities around Japan can only be described in one word; Shady.
Renga Oshiro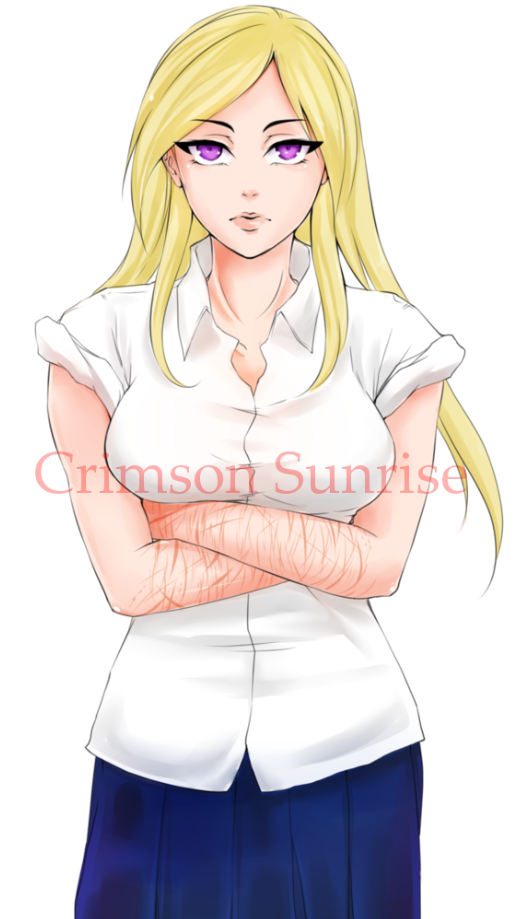 "Justice is a lie, heroes don't exist, but who needs 'em, am I right?"
Renga spent most of her youth in the ranks of the Yakuza alongside her father. Against all odds, she now lives a relatively quiet life. She's often seen at the arcade or at various clubs where she burns her pent-up boredom and frustrations. A rebellious spirit and cheeky personality, Renga was raised to be tough and fearless, but is still a young girl at heart trying to find her place in the world.
Michi Hamasaki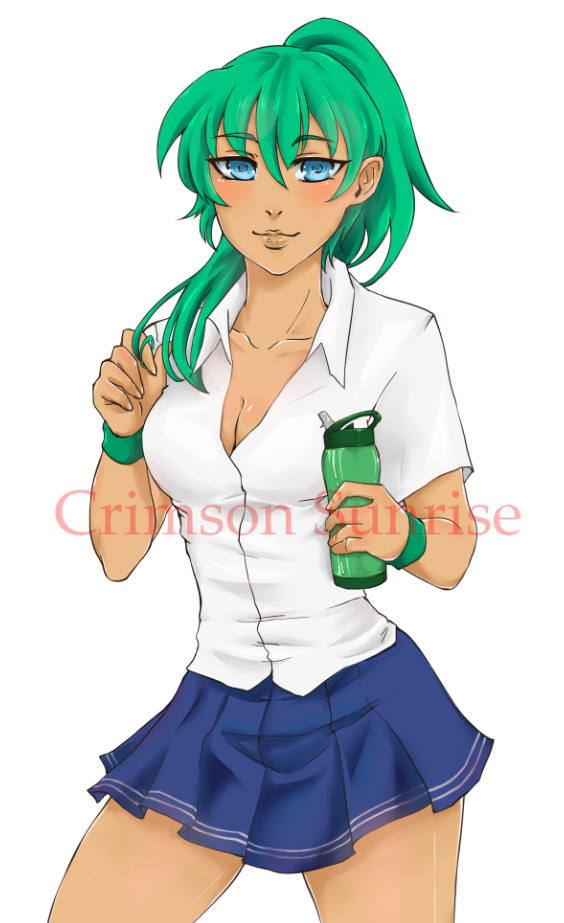 "The future doesn't belong to us; it's a gift for those who come after."
Michi takes great pride in herself and her body, always striving to be better than the person she was yesterday. Despite excelling at a wide range of sports, she seems to have little interest in going pro, hoping instead to be a model for the youth of tomorrow. She has a big heart for kids and a love of the 80's, filled with optimism for the future she does everything she can to inspire those around her.
Shizuka Yamazaki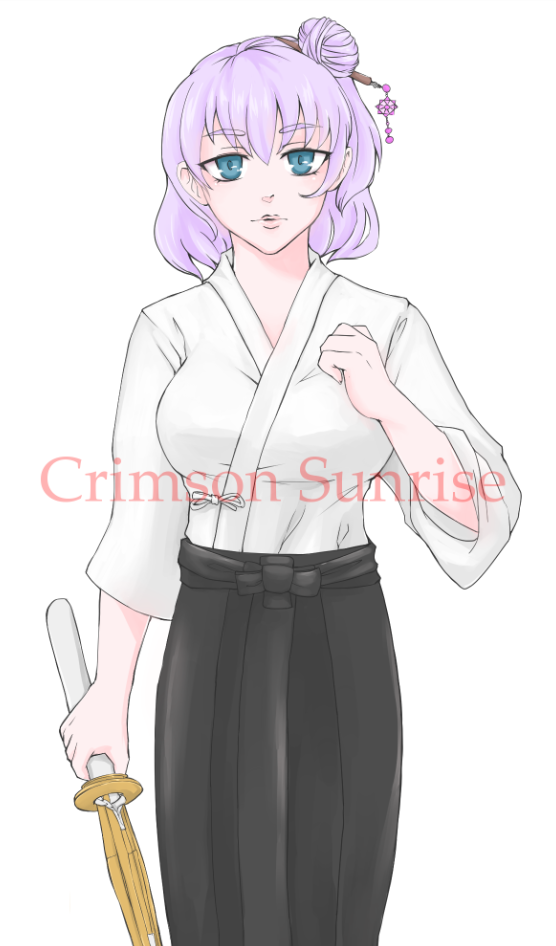 "We're puppets on the stage of the gods, with no audience to entertain..."
Shizuka is sister to a great oracle and successor to her father's dojo. Her family is descended from the Aizu clans that supported the Shogunate during the Boshin War. She's often weighed down by her parent's high expectations and favoritism for her sister, and her relatively sheltered life has made her an austere girl with odd interests.
Tairana Hisakawa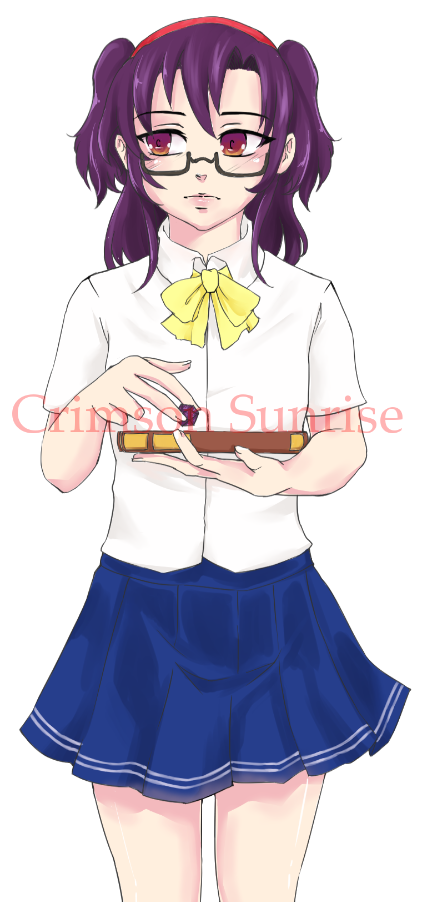 "Life is a game, sometimes you have to roll the dice and take a chance."
Tairana is often seen as the black sheep of the school, a recluse that can usually be found eavesdropping on others. Although she's more in tune with the world around her, Tairana prefers secluding herself in fantasy worlds instead. Her looks and personality leave much to be desired, but those who can look past her faults may find charms elsewhere.
Kotone Watanabe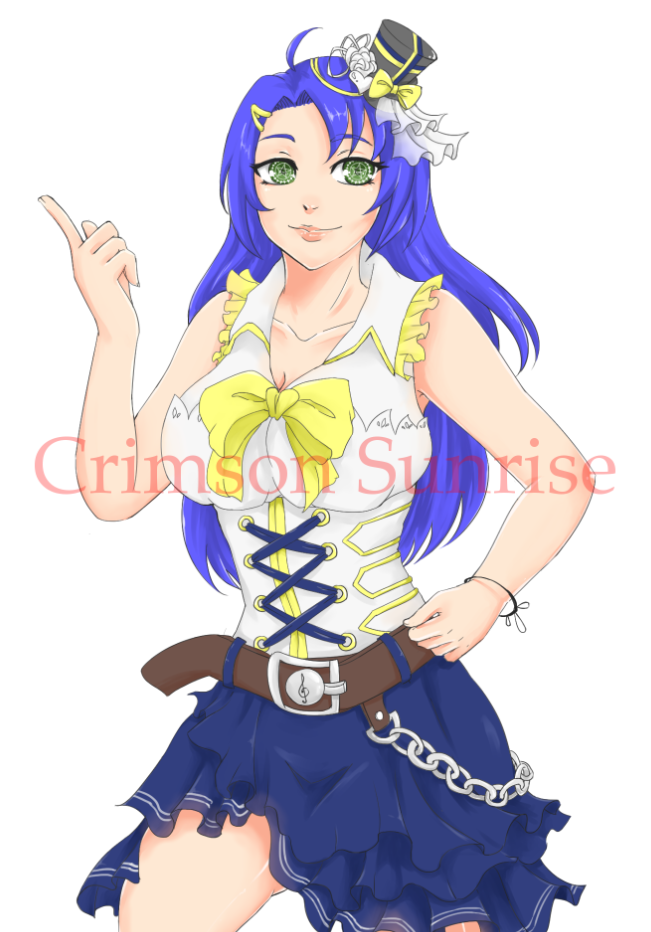 "Do your best stranger, as if every day is your last! It very well could be…"
Kotone is a much more approachable girl than most, and loves meeting and spending time with new people. She has dreams of becoming a famous idol singer, but often worries herself sick with all that entails. Despite reaching out to so many people, she fears that she'll be all alone in the end, seeking undying loyalty but only finding cold stares.
Background Artwork Samples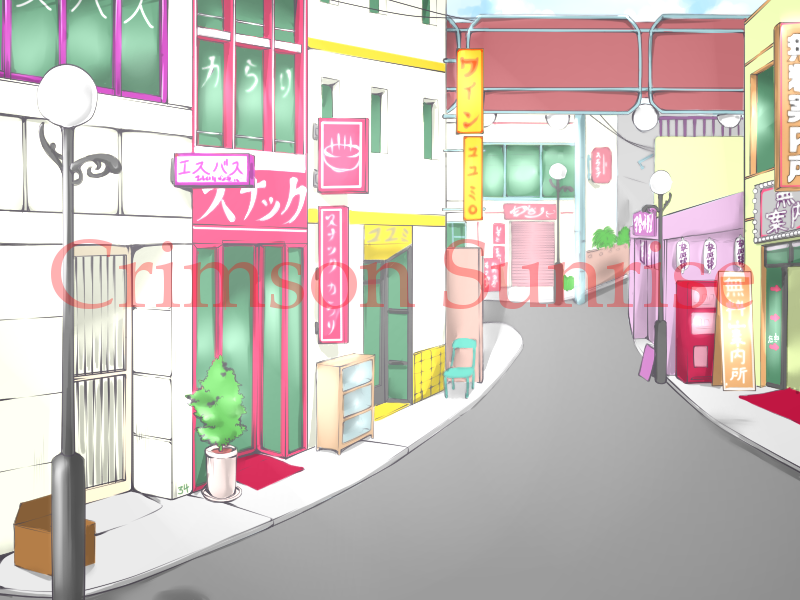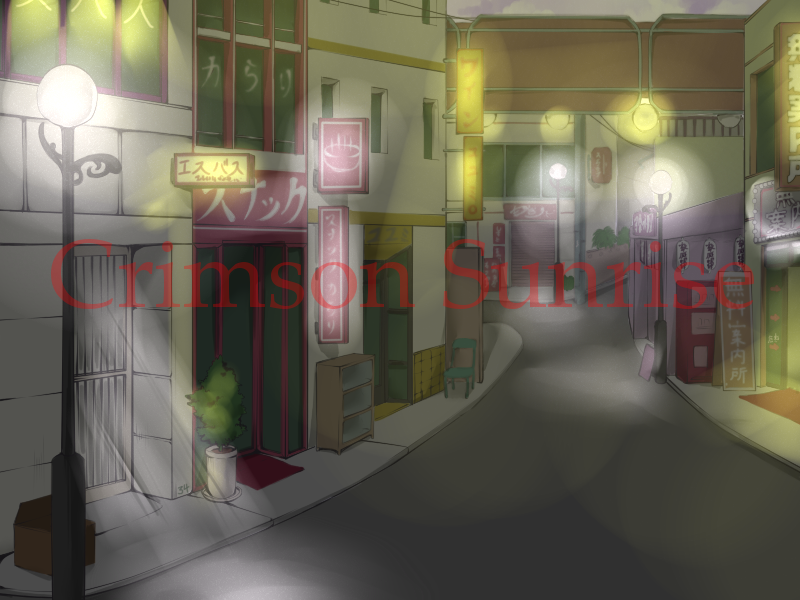 Downtown Shinku City, an urban paradise during the day, but largely deserted at night…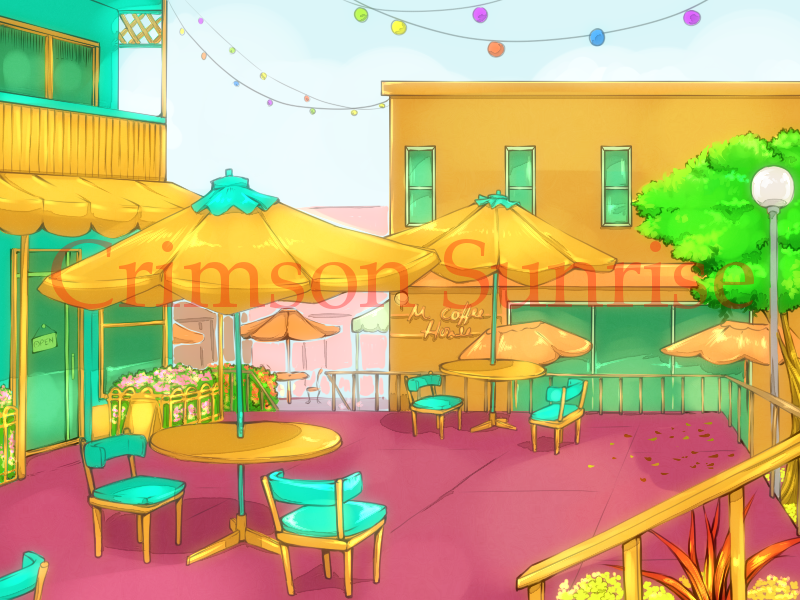 A pricey outdoor café, and a popular hangout spot for students after school is out.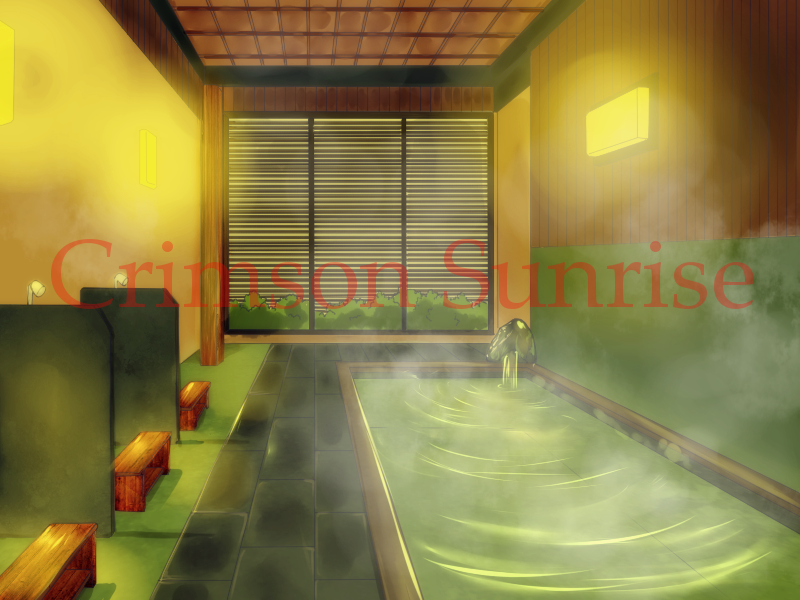 A relaxing, private indoor spa for couples to spend some steamy time together.


Like what you saw? We've got many more updates planned in the future as we make Crimson Sunrise the best it can be! Now that you've gotten to know some of our characters, we hope you'll stop by again to meet more next time!
Thanks for following the development of Crimson Sunrise, and be sure to check our Twitter and Facebook pages, and "watch" us here on IndieDB as well for any new updates! Stay tuned!
With love,
The Esoteric Legacy Team