We've been dying to show everyone our work on Crimson Sunrise, our upcoming visual novel! Things are still fairly early in development, but we're making great progress and have plenty to show for it! Let's jump right in, shall we?
Update #2: Indiedb.com
Update #3: Indiedb.com
Update #4: Indiedb.com
Update #5: Indiedb.com

Story
Hideki, the main character, is a cheeky transfer student from a far-off part of Japan. Leaving behind his family, he arrives in Shinku City, and will be attending the prestigious Hinode Academy for his last year of high school. However, he soon finds that there's something quite wrong with the city, and especially with his school...

• Explore the seemingly innocent streets of Shinku City, and walk the illustrious halls of Hinode Academy… can you find out their secrets before it's too late?
• Make new friends and love interests
• Experience love, obsession, and the depths of insanity
• Find a way to their hearts, before they stop beating.
We've got quite a few routes planned, as well as different endings. We'll have more info on those for you soon!
Basic Info:
Type: Visual Novel
Genre: Mystery, Horror, Romance
Engine: Ren'Py
Platform: Windows, Steam (Potential Mac and Linux versions)
Languages: English (Potential Japanese translation)
Voice Acting: English
Characters (More to come!)
You can expect to meet a large cast of charming and mysterious characters in Crimson Sunrise, many of which will be attending the esteemed Hinode Academy. You can try befriending them, or maybe become something more... but every relationship you start carries risks with it. Every person has secrets, some of which may be better off left unknown... Look forward to seeing more characters in future updates!
Saya was raised to be a good, traditional housewife someday. Despite having her own dreams and ambitions, Saya does her work with optimism and a smile.
What Tsuki lacks in subtlety, she makes up for with a big personality! She may have a sly and sadistic streak about her, but don't let that scare you away. Even if you run, she knows you'll come crawling back eventually...
A wrong glance at Renga might land you on your ass! She's actually really nice though, once you get to know her... and have taken a few beatings.
Background Artwork Samples

There will be plenty of places to wander and explore throughout Hinode Academy and Shinku City, especially for taking girls on dates! You'll have to option to visit many of them any day of the week, both during and outside of school.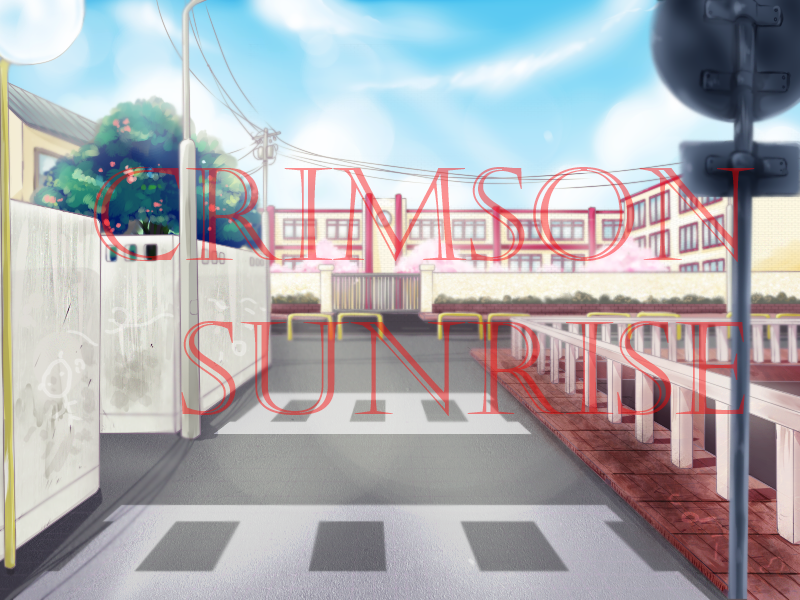 It's only a short walk to Hinode Academy, but the feeling of the sun shining down on you lasts forever.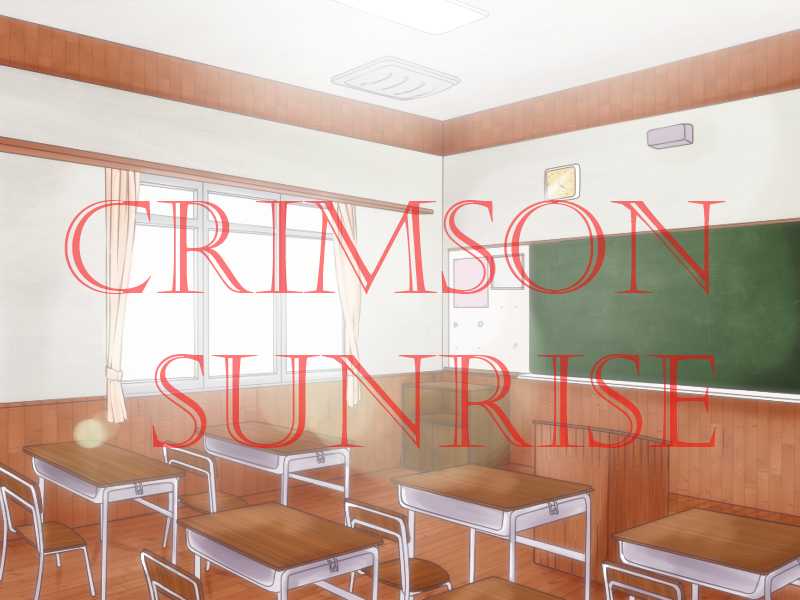 Lots of interesting lessons to be learned in class, provided you don't fall asleep...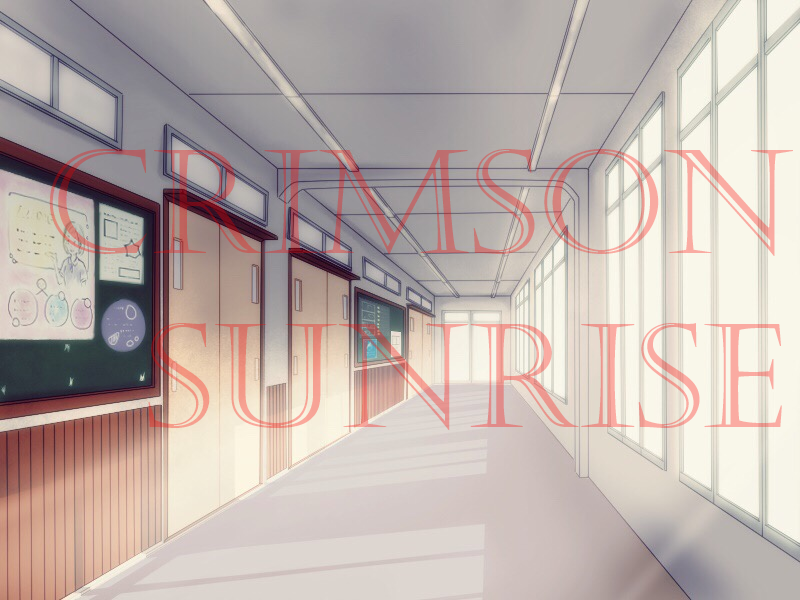 Hinode Academy has Japan's best and brightest... each person walking the halls has a bright future!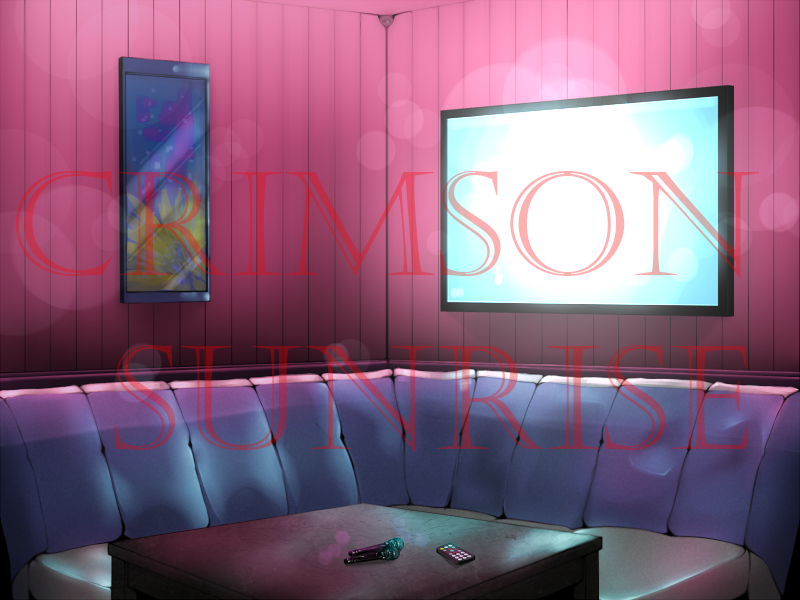 Take a break with some karaoke after school! Pop songs, anime openings, you name it!


We hope you'll make the most your time at Hinode Academy, where each student is a bright beam in the Land of the Rising Sun! You'll get to see more of your fellow students soon, and more of the beautiful Shinku City!
Thanks for following the development of Crimson Sunrise, and be sure to check our Twitter and Facebook pages, and "watch" us here on IndieDB as well for any new updates! Stay tuned!