Crea, our 2D RPG sandbox game, has finally launched onto Steam Early Access!
Despite being in a beta stage, plenty of content is already available for players. Crea currently includes these current features, among others:
Talents and Skills: Grow and learn over 50 skills by performing related actions for any of your talents - Arms, Arcane, Divine, Craft, and Gather.

Unique Monsters: Crea is populated with original creatures each with it's own signature attacks.

Conflict System: Monsters will spread throughout the world, growing in strength and numbers if left alone.

Research and Crafting: Research numerous materials to learn over 200 item recipes for crafting.

Realms: Explore beyond the world by gaining access to other realms.

Mod Support: Built from the ground up to have extensive mod support. Nearly everything is possible through the power of Python.

Cross-Platform Multiplayer: Play with your friends regardless of what system they're on.

...and more!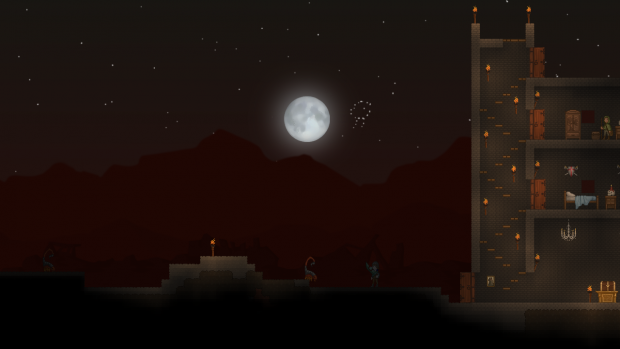 This Steam release been a long time coming since our 2012 Kickstarter and 2013 Greenlight campaign. Over the past two years our small team has poured their hearts and souls into bringing the world of Crea to life and are continuing to do so. The past few weeks have been an exciting and nerve-wracking time for us, but the Steam reviews have been very positive.
Like many Early Access games, Crea is still a little rough around the edges, but it always growing and improving. Jasson has been hosting regular livestreams at his Twitch channel, where viewers can watch the world of Crea (and the next update) take shape.